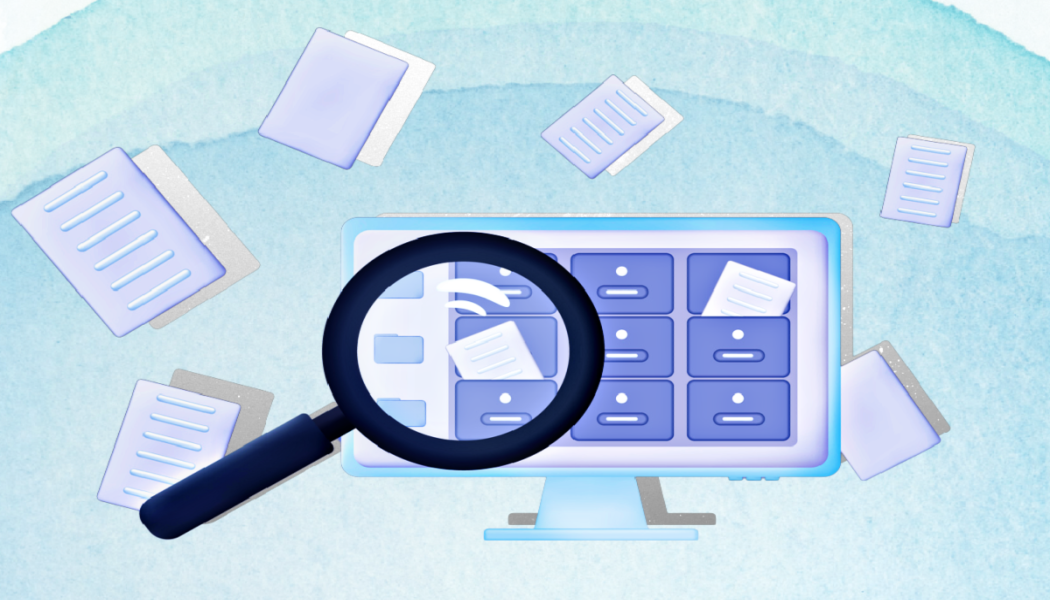 Toolkit Libraries
Since 1999, FrameWorks has studied how people think and talk about numerous social issues – and how communications can spark change. They host a library of toolkits on 18 different justice topics.
Explore the Toolkit Library- Racial Equity
With over 4,000 resources to search from, Racial Equity offers tools, research, tips, curricula, and ideas for people who want to increase their own understanding and to help those working for racial justice at every level – in systems, organizations, communities, and the culture at large.
Resource Library- End Abuse of People with Disabilities
'End Abuse of People with Disabilities' has developed a library of resources that highlight best practices or address challenges that can help us end abuse of people with disabilities. Search their database to find the resource that best suits your current needs.
List of Justice Toolkits- Race Forward
Race Forward brings systemic analysis and an innovative approach to complex race issues to help people take effective action toward racial equity. Their website hosts a collection of toolkits relevant to racial justice and equity issues across a spectrum of contexts.
Youth
Rock the Talk® – The Mama Bear Effect
Our down-to-earth educational resources help families and communities all over the world Rock the Talk® to raise awareness and prevent child sexual abuse. From parents and caregivers to advocates and prevention-focused organizations, we offer a range of free downloads, materials, pediatric resources, and research to help spark conversations and change the culture of sexual abuse, from a mindset of silence and shame to courage and compassion.
Build Your Prevention Toolkit- Safe Kids Thrive
The purpose of this Training Toolkit builder is to support your organization in planning, implementing, evaluating, and sustaining your training programs for child safety.
What is Complex Trauma? A Resource Guide for Youth and Those Who Care About Them- The National Child Traumatic Stress Network
The National Child Traumatic Stress Network developed this Resource Guide for youth who have experienced, or know someone who has experienced, Complex Trauma. Older youth, adolescents, and young adults can explore the information in this guide on their own to help make sense of their experiences and understand themselves better. Clinicians, caregivers, and other adults can use this guide to have conversations—sometimes hard, but often freeing—with young adults, teens, pre-teens.
Racial Justice for Youth A Toolkit for Defenders- Defend Racial Justice
Racial Justice for Youth: A Toolkit for Defenders empowers juvenile defenders with the training, resources, and information to fight the over-policing, over-criminalization, and school exclusion of youth of color. Through the Toolkit, "Defend Racial Justice" hopes to inspire juvenile defenders to view racial justice advocacy as an integral and essential component of their youth advocacy.

Media
Explore the Database- Unconsenting Media
Unconsenting Media is a database which aims to provide information about rape and sexual assault in TV and movies to protect survivors from being re-triggered while watch movies and TV.
Quoting Immigrants: A Media Toolkit for Anonymous Sources- Define American
As journalists continue to cover the polarizing topic of immigration amid a climate of distrust in the media, they must also navigate the increasing risks for their undocumented immigrant sources. Define American has created this toolkit to inform journalists on how best to quote sources anonymously across all media: print, digital, television, audio and documentary journalism.
Rape and Sexual Violence: a Media Toolkit- Chicago Taskforce on Violence Against Girls & Young Women
This Media Toolkit was created for members of the press and is not only necessary for helping address the ever-deepening stigma around rape and sexual violence, but is a critical and timely resource to address the pervasiveness of rape culture in society. This Toolkit provides concrete facts about the issue of violence against girls and young women; suggestions about issues to be covered regarding violence against girls, including the Taskforce's recommendations of how to end violence; and information about key organizations
Equity
The Four Bodies: A Holistic Toolkit for Coping With Racial Trauma
Jacquelyn Ogorchukwu calls racism "the multifaceted abuser" because it has emotional, physical, mental and spiritual effects on the community. She writes on how this trauma can be stored in these different parts of our being, and so by working with our four bodies, we remind ourselves of our full humanity. This easy to read toolkit showcases what a holistic approach to coping with racial trauma can look like.
Introduction to Community Organizing Toolkit- Michelle Xie
The "Introduction to Community Organizing Toolkit" was created by Michelle Xie (she/her) with three main goals:
1) to resist the gatekeeping of knowledge by making a publicly available community resource
2) to dismantle the elitism within organizing spaces that can often feel overwhelming and inaccessible
3) to empower folks to take action in their communities by cultivating spaces rooted in care, collective liberation, and the onboarding of new people to build long term capacity.
From Scarcity to Solidarity Toolkit- Show Up for Racial Justice (SURJ)
SURJ organizers developed the following toolkit on how to invite white people into campaigns for racial justice by dispelling racist, scarcity-based ideologies.
A Toolkit for Centering Racial Equity Throughout Data - At Actionable Intelligence for Social Policy (AISP)
Too often government organizations and their research partners fail to identify and address issues of bias in data. Further, even if such issues are identified, these organizations are not equipped to repair trust with communities that have experienced harm. This body of work seeks to encourage shifts of awareness and practice, by centering racial equity and community voice within the context of data integration and use. The vision of AISP is one of ethical data use with a racial equity lens, that supports power sharing and building across agencies and community members.

Get in Formation: A Community Safety Toolkit- Vision Change Win
This toolkit is a collection of security and safety practices Vision Change Win has been building and learning for years from Black, Indigenous, and People of Color movements within the U.S. Their teachers passed this information down to us through oral tradition and through practice in the streets. They built this toolkit in part to honor these generations before who relied on each other for safety, and to ensure this work is passed on to those who come after us.
Language Access
Language Justice Toolkit- Communities Creating Healthy Environments
The term "language justice" is a powerful way to describe individuals' fundamental right to have their voices heard. This Language Justice Toolkit is the product of the collective work of individuals and organizations who share a commitment to "multilingual spaces" – that is, spaces intentionally created to incorporate two or more languages and cultures in all aspects of the group process
Language Access Toolkit- Yamhill Community Care
The main point of this document is to showcase how providing meaningful language access is essential to increasing health equity and overall health outcomes. This toolkit is meant to be a guide to best practices and a source of information about language assistance services.
Housing
The Toolkit- The Housing Justice Narrative
The Housing Justice Narrative Toolkit offers a scaffolding for us to stay centered in the future we are reimagining. It supports our ability to speak to a base of individuals most aligned with housing justice—the anti-racist and persuadable base—in ways which are authentic and that they can hear.
Sexual Harassment in Housing Partnership Toolkit- Department of Justice
This sexual harassment in housing toolkit has materials that will help victims connect with people in their community to raise awareness about issues of sexual violence in housing. The goal of this initiative is to protect people from harassment from landlords, property managers, maintenance workers, security guards, loan officers, and other employees and representatives of rental property owners.

Creating Community, Controlled, Deeply Affordable Housing: A Resource Toolkit- Partners for Dignity & Rights
This resource toolkit for community activists and allied community-based housing developers provides the basics of housing development, examines how various Community Land Trusts negotiate the process, highlights the federal, state, and local subsidies that were used by community developers, and begins a roadmap to bringing community controlled deeply affordable housing to scale.
Tenant Power Toolkit- Collaboration
All Tenants have the right to live in a home that is both safe and sanitary. The Tenant Power Toolkit is a collaborative effort between the The Debt Collective, The LA Tenants Union, The Anti-Eviction Mapping Project, anti-eviction lawyers and legal service providers including Gary Blasi, one of California's best known housing justice lawyers. They designed this toolkit to keep people in their homes, fight unjust evictions, fight crushing rent debt, and build the collective power of tenants.
Fair Housing Toolkit - Building the Beloved Community
This toolkit (available in multiple languages) can be used as an educational resource about our nation's history of segregation, current fair housing issues, and fair housing rights. The toolkit also identifies ways in which people of faith can become more involved in promoting fair housing, with hopes that this toolkit will empower diverse faith communities to help us build the beloved community.
Foster Care
Race Equity Toolkit- Family Justice Initiative
This tool kit is a set of authoritative and adaptable resources, ideas, checklists, instructions, and templates for defense practitioners and multi-disciplinary professionals to examine the harm that children—particularly Black, Native American/Alaska Native, and Hispanic children—have experienced in the child welfare system and to intentionally adopt culturally responsive approaches and legal acumen driven by the needs of children, youth, and families.
Casey Life Skills Toolkit - Casey Family Programs
The Casey Life Skills (CLS) is a set of free tools that assess the independent skills youth need to achieve their long-term goals. It aims to guide youth toward developing healthy, productive lives. Some of the functional areas that CLS assesses include: daily living and self-care activities, maintaining healthy relationships, work and study habits, using community resources, money management, computer literacy and online safety, civic engagement, and navigating the child welfare system.
Foster Care Transition Toolkit- US Dept. of Education
This toolkit serves to inspire and support youth currently in foster care and young adults who have aged out of care to pursue college and career opportunities. As students prepare to transition to adult life in today's economy, it's important to be prepared to independently make decisions, advocate for personal needs, manage financial or health concerns as well as secure housing and transportation. Recognizing that these systems may be challenging and that the transition from foster care can be confusing, this toolkit includes tips and resources to help youth and young adults tackle social, emotional, educational, skills and resource barriers.

Healthy Sexuality for Youth in Foster Care- Adolescent Pregnancy Prevention Program
This online training helps parents and caregivers of youth in foster care ages 10 and older, learn about topics related to adolescent sexual health and strengthen their communication skills for discussing these topics with youth. The training is complemented by an array of toolkits and supportive materials on adolescent development, foster care youth, healthy life skills and relationships, LGBTQ and minority youth, parent-child communication and more!

Workplace
Equity, Diversity, Inclusion & Anti-Racism Toolkit- Oregon Library Association
Equity, Diversity, Inclusion (EDI) is an acronym that is often associated with institutional compliance obligations. It works as an initiative or an institutional attempt to create awareness and adherence to a more equitable, diverse and inclusive workplace. The Equity, Diversity Inclusion & Anti Racism Toolkit is an educational resource that will help guide libraries in reflecting on their institutional practices and policies, and assist in guiding them to move forward.
This toolkit is an adapted version of Institute for Healthcare Improvement (IHI) Framework for Improving Joy in Work, as a tool for organizations to better understand barriers to joy in work that lead to high rates of staff turnover and burnout and co-create strategies to address them. The National Association of County and City Health Officials (NACCHO) adapted this guide for the context of the local governmental public health workforce. This section describes the nine key components of IHI's Framework that supports workplaces to ensure there is joy in work. The toolkit also includes an adapted version of the IHI's "What Matters to You" Conversation Guide for leaders and an Action Guide adapted by NACCHO with strategies to promote joy in work and teaches a conversation style that identifies barriers and supports for joy in work.
The Vicarious Trauma Toolkit: Blueprint for a Vicarious Trauma-Informed Organization- Office for Victims of Crime
This toolkit introduces a new model for examining and conceptualizing the effects of vicarious trauma along a spectrum of reactions to the work-related trauma exposure that victim services providers and first responders experience every day.
Sexual Violence
A Practical Guide to Stop Interpersonal Violence Toolkit- Creative Interventions
Creative Interventions has brainstormed models and tools to help everyday people address and end violence – by turning to each other – not the police, not systems, not even professional services. We called these community–based interventions. They are now widely known as community accountability or transformative justice – or, simply, creative interventions. After experimenting with a lot of very different situations of harm and violence, we put everything we learned into this toolkit. We ended by sharing our model and tools with anyone facing interpersonal violence – or for groups wanting to get together to form a response to violence in their communities. The toolkit also has an accompanying workbook.
Disability Justice & Sexual Violence Prevention Resource Toolkit for SAAM 2023- Indiana Disability Justice
Indiana Disability Justice released a free toolkit for people interested in building their skills in practicing primary prevention with people with disabilities. The toolkit, Disability Justice & Sexual Violence Prevention Resource Toolkit for SAAM 2023, provides resources about creating protective environments and increasing social inclusion, promoting healthy sexuality, using accessible community and organizational evaluation, risk and Protective factors and personal stories and knowledge from people with disabilities.
SAAM 2023: Equity in Action Media Toolkit- Valor US
This Sexual Assault Awareness Month (SAAM), VALOR is asking, "What does Equity In Action mean to you? How can you embody this in your everyday work?" This SAAM, use VALOR's media toolkit to make Equity In Action a presence on all of your platforms. Download the toolkit and social media graphics to support your messaging, and share widely with your communities.
Safety Planning and Intimate Partner Violence- Survived and Punished
This toolkit was created for those grappling with how to support survivors through intimate partner violence, with the intent of strengthening community-level responses to abuse by sharing practical skills and information for safety planning. Though it was written with prison abolitionist and activist communities in mind, it is also intended to be a useful resource for a broader range of people across varying experiences.In this toolkit, safety planning is defined as a form of community organizing that aims to increase safety and reduce harm, including the harm of criminalization, for people surviving intimate partner violence.
LGBTQ+ Sexual Violence Prevention and Response Toolkit- Say It Loud
This toolkit discusses sexual violence, including references to rape and other forms of sexual assault and harassment. This toolkit has been written specifically by and for people from sexuality and gender diverse communities (LGBTQ+ people) and talks about how we can all contribute to respectful, consent focused cultures, and challenge behaviours that can lead to sexual violence. This toolkit is focused on intimate relationships and social environments, like parties, and hook-ups. This toolkit also provides support to people who know someone who has, or may have experienced sexual violence or are worried that someone they know is using coercive or sexually violent behaviours.
Sexual Assault Prevention And Community Equity (SPACE) Toolkit- Prevent Connect
The authors of Sexual Citizens: A Landmark Study of Sex, Power and Assault on Campus have released this toolkit geared toward equipping college campuses with innovative tools and guidance to transform physical and communal environments that contribute to sexual violence. It builds off of the insights established in Sexual Citizens to provide a practical framework for prevention practitioners on college campuses to engage administration, stakeholders and students in developing a plan to advance campus equity by addressing residential and social spaces. In addition to a framework that can be adapted to meet diverse campus structures and environments, the toolkit offers implementation tips and guides for practitioners, ranging from sample work plans and timelines to tips on convening and implementing SPACE to guides on how to map sexual geographies.
Sexual Violence Prevention: An Athletics Tool Kit for a Healthy and Safe Culture- Sports Science Institute
This tool kit and its educational resources are designed to support athletics departments in meeting these commitments to prevent campus violence involving student-athletes and are grounded in accepted theory, research or recognized, expert opinion. These strategies and accompanying implementation tools are designed to help schools make a significant impact within athletics and across campus.
Consent Toolkit- Black, Emotional, and Mental Health Collective (BEAM)
Consent is a critical part of mental health liberation, and relationships can flourish when healthy boundaries are maintained. In an effort to help create communities free of sexual violence and harm, Black, Emotional, and Mental Health Collective (BEAM) developed a toolkit to highlight, encourage, and guide men and masculine folks on issues of male privilege, sexual violence, and consent.
Relevant Past NSVRC Resource Lists and Toolkits:
Sexual Violence & Housing Resource Collection- NSVRC
Advocates and housing and homeless service providers can use these resources to better serve sexual assault survivors by addressing housing needs they may have. Many of the resources are available online. Additional resources on the connections between violence and housing can be found at www.safehousingpartnerships.org.
Indigenous and Native Resource Page- NSVRC
This list is meant to connect folks with resources that address an array of issues in the Indigenous and Native community, including toolkits on survivor & domestic violence, disability, and LGBTQIA+ issues, as well as a list of Indigenous and Native centered organizations.
Community Specific PRIDE Resource Library - NSVRC
This resource hub is designed to guide individual communities under the LGBTQIA+ umbrella in accessing help, information, research, or support.
Working with Male Survivors of Sexual Violence- NSVRC
The tools in this project will help you understand how male socialization impacts the stigma and reaction to sexual violence. They will help you consider how to reach and engage men who need healing from sexual violence. They will help you map out potential partnerships in your service area. Finally, they will give you guidance on creating sexual assault services that meet the needs of male survivors.
Resources and Support for Transgender Survivors- NSVRC
This list aims to provide a comprehensive array of contacts, support resources, and recommended materials which members of the transgender community and their allies may find helpful.
Disaster Resources for Service Providers- NSVRC
Disasters require us to re-imagine sexual violence work and how we serve survivors more holistically when people are displaced, isolated, struggling to get basic necessities, or unable to reach traditional services. During the COVID-19 pandemic and other disasters, victim services providers and others have innovated to meet the changing and growing needs of survivors and their communities. This resource page has included online/digital services, creative outreach, and flexible approaches to safety planning, housing, and financial assistance.
Finding Mental Health Support for BIPOC Survivors- NSVRC
For many survivors of sexual violence, finding mental health support is a crucial part of their healing journey, but due to health inequities, mental health care is often inaccessible — or not culturally relevant — for BIPOC survivors. In order to help advocates provide resources on mental health support specific to BIPOC communities, we've compiled the following list. NSVRC's racial affinity group, the Racial and Cultural Equity (RACE) workgroup, contributed to this resource list.
Intersections of LGBTQ Issues and Racial Justice Resource List- NSVRC
This page includes reports, studies, articles, and other resources that highlight the intersectionality between LGBTQ issues and racial justice.
Bystander Intervention Resources- NSVRC
This online resource collection offers advocates and preventionists information and resources on bystander intervention. It includes resources to use with community members, as well as information and research on the effectiveness of bystander intervention.
Preventing Child Sexual Abuse Resources- NSVRC
This collection of online resources provides information and tools for caretakers, organizations and communities assuming the responsibility of preventing child sexual abuse. Through basic information on child sexual development, defining sexual abuse, and learning effective strategies we can prepare to take action steps toward prevention.