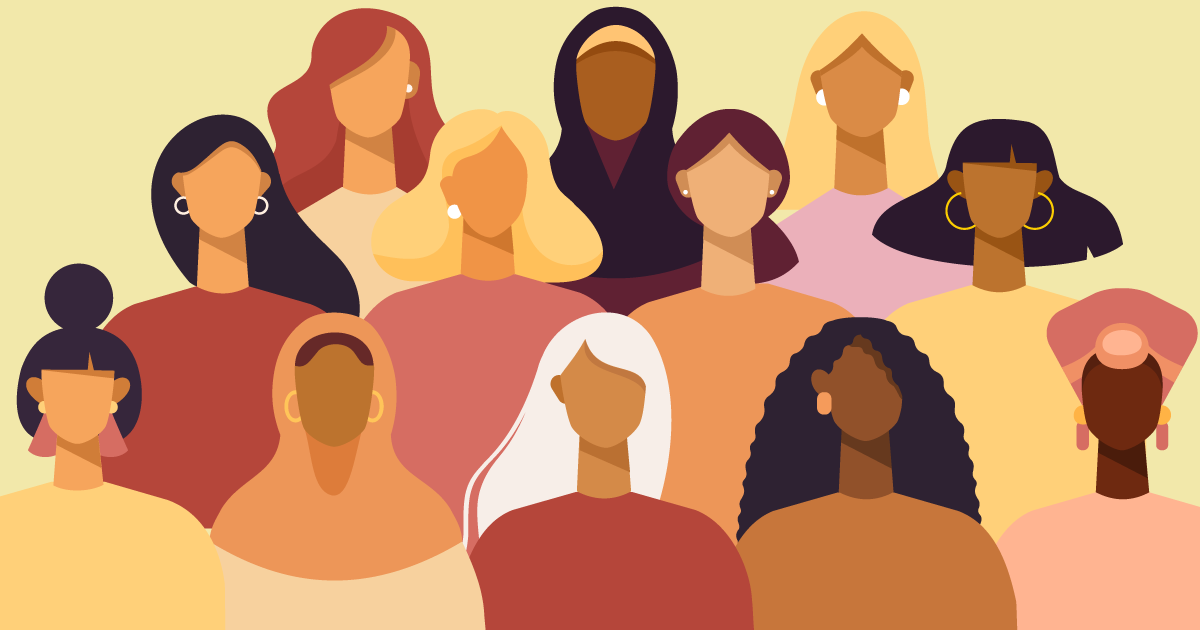 Nearly one in three women (30%) globally experience violence, according to a new report from the World Health Organization (WHO). In this report, WHO provides global, regional, and national prevalence estimates for intimate partner violence as well as global and regional prevalence estimates for non-partner sexual violence against women. This is the first report of internationally comparable estimates for violence against women.
The report analyzes prevalence data on violence against women aged 15 and up from surveys and studies conducted between 2000 and2018, drawing from 161 countries and areas. The data was then compiled into a global database. The database included physical, sexual, and psychological intimate partner violence and sexual violence by a non-intimate partner.
This report does not reflect or account for the increase in violence women are experiencing due to the pandemic. COVID has further increased women's exposure to violence due to lockdowns and stay-at-home orders requiring people to spend increased time with abusers. Additionally, economic impacts of job loss affect housing and economic stability, which puts people more at risk for experiencing violence — while, at the same time, decreasing their access to vital support, resources, services, and activities that keep them safe.
This massive undertaking on the scope and nature of violence against women serves as a first step to understanding the problem, initiating discussions on policy and strategies to address violence and establishing a baseline to measure progress. Going forward, WHO calls for prioritizing and improving data collection on violence against women by investing in research, building capacity for collecting and reporting on data, and improving the quality and standardization of data collection internationally so countries can measure progress.
Key highlights of the 2018 global combined estimates include:
Six percent of women aged 15 years and older reported sexual assault by a non-intimate partner.
Intimate partner violence starts early. Almost one in four girls 15-19 years old have experienced intimate partner violence at least once in their lifetime.
Thirty-one percent of women aged 15-49 are estimated to have experienced physical and/sexual intimate partner, non-intimate partner violence, or both at least once in their lifetime.
Almost one in three (up to 852 million) women aged 15 and older worldwide have experienced physical and/or sexual intimate partner, non-intimate partner sexual violence, or both.
Key highlights from data on North America include:
Twenty-six percent of women aged 15-49 in the United States have experienced physical and/or sexual intimate partner violence in their lifetime.
Fifteen percent of women aged 15-49 in North America have experienced non-intimate partner sexual violence in their lifetime.
The report highlights prevention activities countries can take to address this global problem, such as:
Challenging harmful social norms that support power and control over women and condone violence.
Reforming discriminatory family laws.
Strengthening women's economic rights.
Eliminating gender inequalities by ensuring equal pay and access to secondary education.
Addressing attitudes that justify and reinforce gender-stereotypes.
Reducing exposure to violence in childhood.
Addressing substance abuse.
Providing access to comprehensive, survivor-centered healthcare including care for rape survivors that includes access to emergency contraception, post-exposure prophylaxis for HIV, and diagnosis and treatment for other sexually transmitted infections.