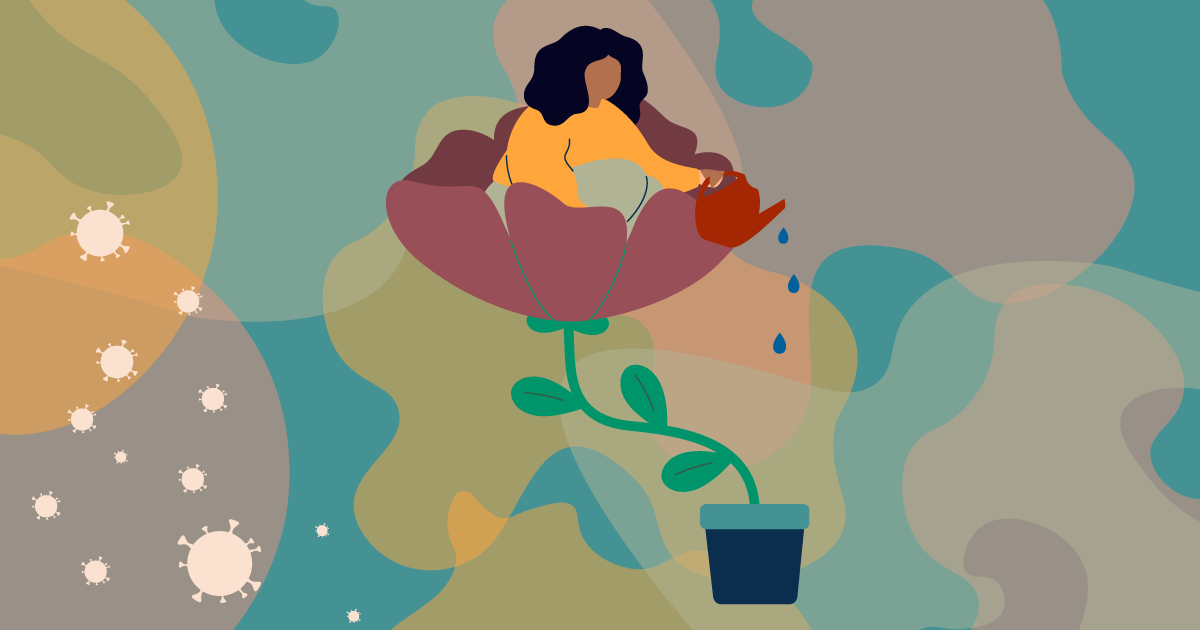 Based in France, Paye ta Truelle is on a mission to stop sexual harassment in archaeology, which has been rampant since its inception as a field of study. In order to raise awareness, Paye ta Truelle created a visual exhibition which has toured international universities to shed light on experiences of sexism in academia. Not only does the work of Paye ta Truelle showcase what resistance looks like, but it also highlights the big efforts being made by students against sexual violence prevention. 
We sat down with initiative leaders Amanda, Laura, Béline, and Ségolène to learn more.
NSVRC: Explain the work you do and how it got started.
Paye ta Truelle: I (Laura Mary) created Paye ta Truelle in 2017 to collect anonymous testimonies on discrimination in archaeology. Since the 2010s, many feminist actions, like Paye ta Schnek and Every Dig Sexism, had been using the sharing of testimonies to raise awareness on sexism. The website (which was originally a Tumblr) soon became viral among French-speaking archaeologists, and within a few months, I collected dozens and dozens of testimonies. 
Approximately at the same period, Béline and Ségolène, who were PhD students in archaeology at Université Paris 1 Panthéon-Sorbonne (France), were working on ethics in archaeology. They heard of Paye ta Truelle and they reached out to me, coming with the idea of having some anonymous testimonies illustrated by artists. I immediately loved the concept. The exhibition first opened in March 2019 and has been circulating ever since in more than 20 institutions in Belgium, France, and Switzerland. It consists of 24 big posters presenting various situations of sexism in our field. Amanda joined the team in 2020 and, thanks to her, the exhibition was adapted to the United States and was presented in digital format at Stanford university in May 2021. 
How has COVID-19 affected your advocacy work? Have you had to evolve due to the pandemic in how you deliver your message and the exhibitions? 
The pandemic has heavily affected the project. Many universities, research centers, and museums who originally planned to host it had to postpone because their buildings were basically empty. ​However, we were able to adapt the project into a digital exhibition for the Theoretical Archaeology Group 2021 conference hosted by Stanford University April 30-May 2. The online version gave greater access to a global community. It also allowed us to have a discussion of the project with individuals at several different universities. Despite some of the success we had with the digital exhibition, ​we believe it is important that the exhibition returns to a "physical" format, because it strengthens the im​pact of the project's message and reaches a different type of audience. By coming directly into the entrance halls and corridors of research centers, the exhibition reaches a public it would probably never touch online. 
We had some feedback from male scholars who said they didn't watch the exhibition in the first days, but after a while, they stopped to read, say, one poster, and eventually read them all. It changed their vision of the issues women face in our field and probably also their vision of feminism. This kind of person would probably never have clicked on a link leading to an online exhibition. For this reason, as soon as the pandemic situation allows it, we would like the USA version of the exhibition to be printed and, after some time in the Archaeological Center at Stanford, start a tour in other universities. 
Do you think fieldwork will change because of the pandemic? What are new struggles it may cause in gender equity in academia?
We are convinced that the current crisis will deeply affect our discipline, as much as it affects others. We can already see that female academics are submitting fewer articles and starting fewer research projects than their male colleagues, particularly because of the increase of domestic and parental tasks, their involvement in care activities (in universities with students, but also in personal life), the general reinforcement of gender stereotypes and the augmentation of domestic violence (see Viglione 2020, Frederickson 2020, Vincent-Lamarre et al. 2020, etc.). We fear that the COVID-19 crisis will eventually strengthen gender inequalities such as: increased disparities in publishing, exacerbation of the gender division of labor in academia, augmentation of difference in salary and in obtaining a scholarship or a position, etc. 
What is your main goal as sexual violence and harassment advocates?
The first goal of the exhibition is to make people aware, especially archaeologists, that yes, sexism in archaeology is a thing. In France and in Belgium, these issues have only been addressed since 2017…When we were preparing the project, a female archaeologist told us that "sexism in archaeology doesn't exist." The exhibition proves it does. Our second objective is of course to improve the situation. One of the posters in the exhibition presents solutions to prevent sexist situations and how to react when they happen. We also created a code of conduct and a vademecum, or handbook, to fight discrimination in fieldwork, which are now officially supported by the French Ministry of Culture. 
Any other things you want to mention?
Support the project, bring the exhibition to your university! Please contact us and we will happily provide information. The project is completely non-profit and the entrance is always free.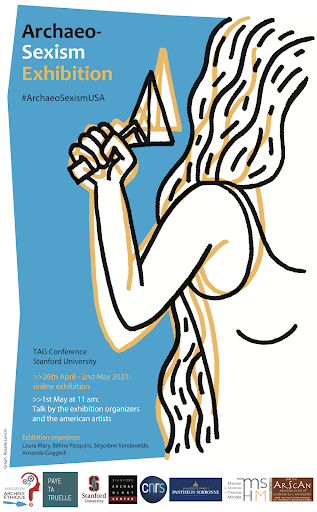 To read the next blog in this series, click here. 
To return to the COVID-19 Guest Blog main page, click here.