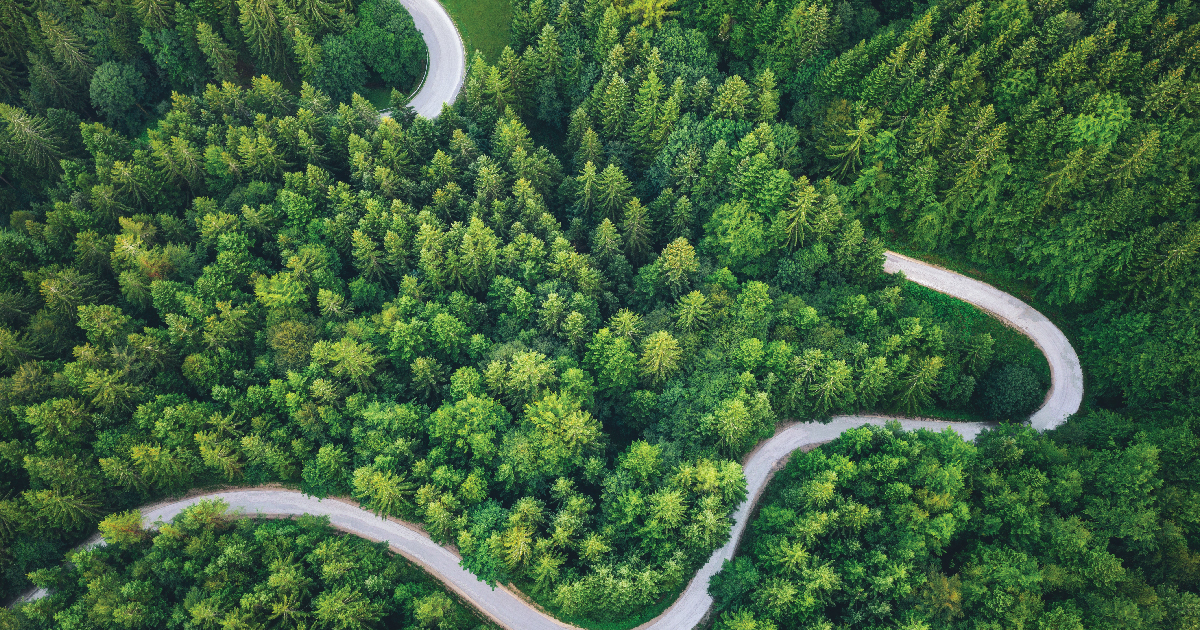 Given that our SAAM 2023 theme is all about drawing connections, it's vital to reflect on one of the most important connections we can make-the one with ourselves. The path to healing is a complex journey. Therapeutic outlets are one of the most common ways survivors of trauma express, process, and find closure in their lives. Although therapy and counseling are becoming increasingly common, the sheer number of options available can be overwhelming-especially when one is at the start of their healing journey. While there are still many barriers to accessing mental health and therapeutic services, these services may feel inaccessible to survivors who don't know when and if they are available.. People often seek out therapy services in moments of crisis. There is a chance that during or immediately after a crisis, they won't have the mental bandwidth to be able to dedicate time and attention to research what types of therapy might be best for them. As such, those in need are more likely to abandon seeking out therapy if it feels too confusing or difficult to make that decision..
Although the term "therapy" is mainly thought to indicate a clinical, professional, or official medical setting, therapy can take a number of forms-including art, dance, movement, physical healing, laughter, joy work, or play. Nature, pets, friends, and self love are all pathways which have proven benefits as well.
This guide is meant to serve as an informational piece and seeks to provide a general overview of the types of therapies available, help survivors consider what form of therapy may be best for them, and understand the ways in which therapeutics pathways may be helpful.
We highly encourage survivors to connect with their local center first, as providing therapy is one of the core services of rape crisis center programs who can either offer it or work with a partner in the community to provide these services. The RALIANCE directory features the state list of rape crisis centers and our Comprehensive Services guide explores how dual/multi-service programs can provide comprehensive services that address the entire scope of survivors' experiences.
Overview
It is important to first note a few overarching key takeaways. First, healing can take many different forms and doesn't always have to include seeing a therapist or going to counseling. Many survivors find great results from meditation, reading, or processing their trauma outside of an official setting. Survivors are the ones who get to decide what pathway is best for them, as healing isn't "one size fits all". Next, it's vital to feel empowered to say 'no'. Ask to work with a new practitioner or change the setting if it doesn't feel right. This may mean trying out a few different options before finding the right practitioner or style. Survivors are highly encouraged to find a service provider who is trauma informed and has experience working with lived experiences of sexual assault. Reaching out to a local rape crisis center is a great place to find a referral or see what options are available.
Counseling
Although the terms "therapy" and "counseling" are sometimes used interchangeably, they do have subtle differences. According to Dr. Jessica Lammers, "counseling tends to be focused on one specific issue and considered a short-term treatment" where survivors can learn and apply coping techniques and problem-solve the issue together with a counselor. Counselors offer guidance and advice using talk therapy. Although these explanations aren't fixed and do vary with every person, counseling is generally thought to imply less of a long term commitment to sessions.

Therapy
Contrary to counseling, therapists usually offer some form of psychotherapy that involves a more in depth exploration of a person's life.
There are generally five main category types of therapy:
Psychoanalysis
Behavioral Therapy
Cognitive Therapy
Integrative/Holistic Therapy
Humanistic Therapy
Within each category, there are specific approaches and subtypes.
Psychoanalytic therapy looks at the underlying issues that contribute to our behavior, emotions, and thoughts. This type of therapy is ideal to understand "why do we do what we do?" and "Why do we feel how we feel?"
Example: A survivor of childhood sexual violence may have strained relationships with their parents or loved ones as they grow up. They may seek psychoanalytic therapy to tap into what is driving those underlying feels of anger, betrayal, etc.
Behavioral therapy is used to intervene on behaviors we no longer wish to have and rewiring our minds to create new behavioral norms that serve us better.
Example: Survivors of sexual violence may sometimes develop phobias or avoid places or other triggers that remind them of the sexual assault, and seek behavioral therapy to overcome avoidance of certain places, objects, or sounds in their daily life.

Humanistic Therapy is concerned with removing barriers that stop people from reaching their full potential while emphasizing a person's uniqueness and free will in being able to choose who they want to be.
Example: A humanistic therapist might guide a survivor in considering how their present self can change their future self, as opposed to other styles of therapies which focus on how the past has led to our present self.
Cognitive therapy is commonly used when people wish to change their thought patterns-perhaps by changing the way they feel about themselves, the world, or a particular traumatic experience. Cognitive therapists usually believe that unhealthy underlying thoughts are what lead to unhelpful feelings or behaviors.
Example: Sexual violence often makes survivors experience low self-esteem, self-blame, or other generally negative thoughts about themselves, which cognitive therapy may help replace with affirming feelings of self-love.
Integrative or Holistic therapy is much more open-ended and may use methods from all of the above categories depending on the unique needs of the individual.
Example: As complex individuals, many survivors may benefit from several different pieces of the above styles to both focus on their past, present, and future.
For more details on any of the above concepts, readers may also enjoy reading A Brief History of Therapy.
Establishing Trust
Trust is a vital part of feeling safe in a therapeutic setting, and as such, survivors often feel a need to get to know the specialist they're working with before they begin to divulge difficult feelings and share their story. This is perfectly normal. Nervousness is common among many seeking therapy or counseling, and feeling it doesn't necessarily mean that therapy settings "aren't for you". Having an open willingness to try it out is the only necessary first step, and it's also perfectly okay for survivors to feel that it's not something they want to explore at all. No matter which decisions survivors choose, the only right path is the one that puts them in the driver's seat of their own healing journey. Being in the driver's seat means one can put up boundaries while still working under the guidance of a trained professional.
It's not uncommon for first-time therapy seekers to worry that a provider might judge, gossip or tell others about their private business. Understanding the confidentiality laws that therapists uphold may help to ease that anxiety and help survivors feel more comfortable. Excluding threats made to harm others or oneself, therapeutic professionals are bound to uphold the highest confidentiality standards, and are forbidden to discuss cases with any third party (unless the person is a minor). Therapists are trained extensively in the privacy rights of their patients, and survivors are encouraged to share their concerns with whomever they are working with to be sure those fears can be soothed to their satisfaction.
Movies and TV shows often distort people's expectations of what will happen in therapy. As Heather Stringer notes, "research suggests that media portrayals have a significant influence on the public's perceptions of mental health professionals. In a study by Julia Maier, PhD, published in Psychology of Popular Media Culture in 2014, participants answered questions about movie characters portraying therapists, people with mental illness and people seeking mental health services…The researchers found that participants who had a negative perception of characters with mental illness experienced an increased sense of stigma about seeking help for mental health issues." Movies and TVshows often show therapists overstepping patients rights, violating HIPPA (privacy) laws, or breaching patients' boundaries, which fuel worries about real life scenarios in therapy.
For example, many people may worry that a therapist will force them to talk about things they don't want to or try to convince them that something is wrong with them-as seen on TV. However, these tropes aren't accurate depictions, as therapeutic settings should be survivor-centered and dedicated to serving their needs. Survivors always have the right to say "I'm not comfortable with that", "I don't want to discuss this further", or share feedback on the session with the professional at all times. Personal therapy and counseling is designed to put survivors in the driver's seat of what they want to explore, what they're comfortable discussing, and what methods feel right. According to Dr. Jessica Lammers, understanding not just what types of therapy are available but also what different practitioners do (i.e. knowing the difference between a counselor and a psychiatrist) can help therapy seekers make decisions on who might be best for them.
Feeling Safe
Understanding more about what to expect or having conversations about therapeutic pathways can not only be informative, but can help one begin to feel safe with the idea of therapy if they're struggling with apprehension. Many people worry that going to therapy might make them feel "crazy" or mentally unstable. This especially so in cultures and communities in which there is stigma, mistrust, or taboo about seeking mental health help. It's important to remember that privacy is key- there is no obligation to tell or divulge about seeking therapy to anyone else. Feeling safe exploring therapeutic pathways is key to getting help while feeling deserving of help.
The following resources can prove helpful in seeking, understanding, and gaining confidence in therapy:
For Survivors
Scared Of Going to Therapy? Calm Clinic.
Let's Talk About It! A Transgender Survivor's Guide to Accessing Therapy | National Sexual Violence Resource Center
A Guide to Exploring Trauma: A Blog Series by NSVRC
Finding Mental Health Support for BIPOC Survivors | National Sexual Violence Resource Center
Understanding the Therapy Process- Sexual Assault Center
Complex Trauma Resources – Resources for Survivors and their Helpers
Counseling for Domestic Violence Survivors - The Hotline
What to Expect from Therapy | The Jed Foundation
National Queer and Trans Therapists of Color Network
How To Start Therapy :Life Kit : NPR

For advocates and mental health professionals:
Mental Health and Counseling Resources– NCEDSV
New Diagnostic Resource Available for Complex Trauma Adaptation: (DTD) Developmental Trauma Disorder Symptom List – Complex Trauma Resources
Resources Specific to Victims of Sexual Abuse | The Administration for Children and Families
Mental Health - Cultural Competence in Healthcare - Arizona Health Information Network
The Essential Advocacy Toolkit- Washington Coalition of Sexual Assault Programs