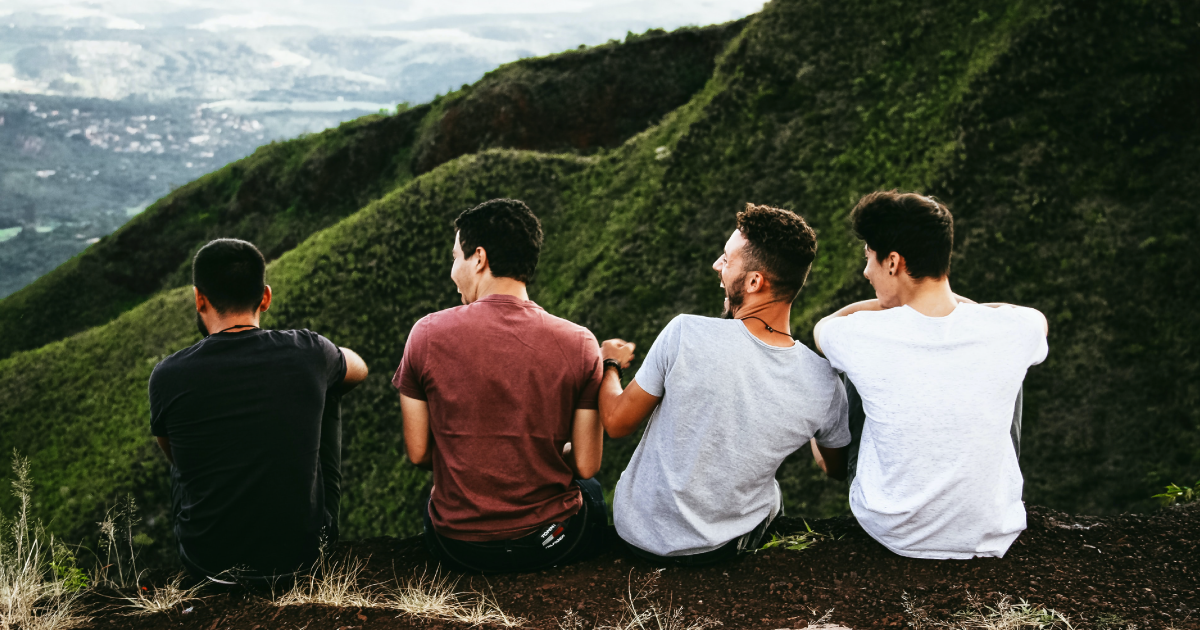 To learn more about best practices working with male survivors of sexual assault, NSVRC reviewed the Sexual Assault Services Program (SASP) 2017 Victim Services Data from the Violence Against Women Act Measuring Effectiveness Initiative. The SASP Formula Grant Program funds sexual assault programs and other organizations to provide services to sexual assault survivors. We were interested in learning how programs used this funding to provide services to men.
According to the report, 10.9% of victims served in 2017 whose gender was known identified as male. To learn more about how programs provide services to men, we identified several programs that reported higher-than-average rates of male survivors served with this funding stream. Out of these programs, we then identified centers that mostly served adults. Finally, we identified centers with differing service areas based on other reported demographic information including race, disability, and immigration status.
We then interviewed several centers from this list to learn what they have done to reach and serve male survivors in their communities. We published a summary of the themes in the document, Lessons on Serving Male Survivors through SASP. This blog is the first in a series of three that highlights in more depth what programs said. (Find the other blogs in this series here and here.) Responses have been edited for clarity and brevity.
Morris County Sexual Assault Center, Morristown, NJ
Marilyn DeFalco, MSW, LSW, Clinician, Educator, and Community Outreach Coordinator
Sherry Aitchinson, LAC, Lead Clinician
How do you present your program/services so that community members know that services are for men?
Sherry Aitchinson: When going out into the community, we present our services and let the audience know that they are available for any survivor residing in our community that is over the age of 13 regardless of gender, ability to pay, etc.
What have you put in place to bolster services for men?
Marilyn DeFalco: We've worked with the jail to provide a clinician available to go there and speak with survivors if requested. Our biggest strategy for all our services is really networking, community education, and word of mouth. We encourage other community organizations to provide male referrals. I think that because of stigma, most men will disclose in private settings such as individual therapy, or call our support hotline. We make sure mental health professionals are aware that we are a free resource to refer any individual who has experienced sexual abuse or assault.
SA: We have a co-ed support group that is offered to all survivors. Beginning in 2020, our prevention educator's goal is to reach out to coaches to provide education, support, and resources.
How did some of these things that are bolstering serving male survivors come to be?
MD: Our organization has always worked to engage men as both clients and volunteers, including providing services to the local men's homeless shelter and jail.
SA: We are fortunate that we are part of a larger organization that provides behavioral health services and we are able to receive "warm hand-offs" from other providers if they find that they are working with an individual who may benefit from our service. Some of these referrals have been male survivors.
What have you learned while trying to reach men and build services for men?
SA: Many of the men we provide services to are survivors of assault by clergy. We have learned that many male survivors were unaware of the services that we provided.
MD: I have worked with multiple male survivors at the individual and group level. Men are often cautious about sharing their experiences in group due to shame surrounding the abuse, and are less likely to come forward or seek services in general.
Is there anything else you'd like to share?
MD: We have several male clients and have had requests for male-specific groups, but never enough at once to put a group together. However, we have no female-specific groups and usually have at least one-to-two men attending support or psychoeducational groups. I do a lot of the prevention education, and in it I am very clear that this is not a female-specific issue. I have spoken to mostly mixed groups but also some groups of men. I also talk about how male survivors are less likely to come forward and seek help due to shame and stigma surrounding the assault, or myths that men can't be raped, etc.
I don't know if it has actually inspired anyone to come forward and seek services; however, I want to make our program seem like a safe space where all individuals are served and respected. My main objective is to make men feel included in the conversation instead of targeted, embracing them as survivors and engaging them as allies in the cause.
Reference
Violence Against Women Act Measuring Effectiveness Initiative. (n.d.). SASP 2017 victim service data [Unpublished raw data]. University of Southern Maine, Muskie School of Public Service.