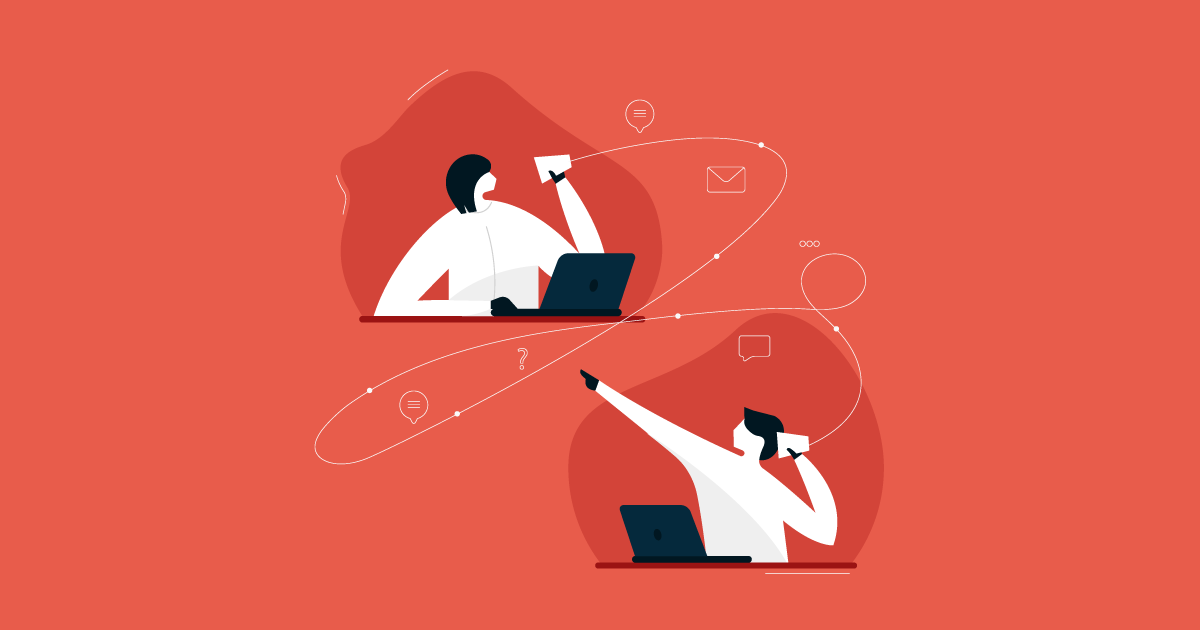 Vanessa C. Marcano-Kelly is a native of Caracas, Venezuela. She is a certified court interpreter in the state of Iowa, owner and lead linguist at Caracas Language Solutions, LLC since 2015. Learn more about Vanessa on her website.
Why did you choose to do this, and what's the need that it's meeting?
In my native Venezuela, when I was little, I had the privilege of learning English at a young age, as well as traveling to the United States for vacation. I would watch in awe as my oldest brother, at 15 years old, would become our de facto interpreter during our family trips, helping my mom navigate airports, hotel check-ins, restaurants, and gas stations, among other things. I considered this ability a superpower, and it always stuck with me how much more difficult things would have been if my brother hadn't worried about learning both languages and stepped up to the responsibility of bilingual communication. Throughout my later immigration journey to the United States, I, too, became an informal interpreter for my mom, this time navigating more complex issues like apartment leases, car purchases, and school enrollment while I was still in middle school. This experience was transformative because part of my identity — like many immigrants' identities — is marked by language access and language acquisition.
In 2012, I arrived in Iowa to work as a community organizer for a non-profit organization, focusing on a project dealing with immigrant and workers' rights. Being in that position allowed me to have deep insight into the lives and barriers that immigrant communities face and how much of it is linked to a perception of being "other," lesser than, or more vulnerable due to the inability to communicate in the dominant language. In that role, I began doing a lot more interpretation and translation. I realized the significance of this work when I would interpret to state legislators and even U.S. Congresspeople the powerful stories of workers who were demanding justice against wage theft and discrimination, who otherwise would never have been heard if we had not arranged for interpretation. In addition, when we held "Know Your Rights" meetings with officials from the Occupational Safety and Health Administration (OSHA) or Iowa Workforce Development who only spoke English, I was able to convey their training and knowledge directly through simultaneous interpretation, while at the same time providing a space for dialogue, questions, and clarification.
Following two and a half years of working as an organizer, I realized what I genuinely loved was being that key element for communication, so I trained to become a court-certified interpreter in Iowa, which I achieved in 2015. My work in the court, and later at a community health center, demonstrated the vital need for this service. Court interpreters — abiding by our code of ethics and keeping up with professional development — are essential in providing equal access to justice to limited English proficient individuals going through family court cases, criminal cases, civil lawsuits, or even marriages and name changes. Meanwhile, in the medical setting, it was evident how vital this service truly is — being a crucial element in one of the most stressful situations, when health or life may be at risk, and allowing a person the dignity to describe what is happening to them in their language without omitting, adding, or editorializing. This is a job in which I take a lot of pride and am absolutely cognizant of my responsibility to everyone involved in the process of multilingual communication. At the same time, spaces where language access was an afterthought or not considered at all highlighted injustices and systematic silencing of groups of people. Witnessing these situations moved me further to think not just about language access but also about language justice.
It's important to point out the difference between the concepts of language access and language justice. The Center for Innovation and Resources, Inc., on its From Language Access to Language Justice brochure explains the difference like this:
Language Access…
… is just the beginning of a path to healing and recovery.
… is a legal framework that seeks to promote effective communication for individuals who are considered to have Limited English Proficiency (LEP)*, and Deaf and Hard of Hearing (Title VI of the 1964 Civil Rights Act, the Americans with Disabilities Act and Section 504 of the Rehabilitation Act of 1973).
… as a mandate, requires agencies receiving federal funds to implement meaningful language access policies and practices to ensure access to all programs and services.
Language Justice…
… is defined as the right every person has to speak, understand, and be understood in the language in which they prefer and in which they feel more articulate and powerful.
… recognizes language as a tool of oppression, and affirms language as a tool for healing and promoting social and racial justice.
…is an ever-evolving framework that intentionally seeks to create multilingual spaces in a consistent, inviting, and democratic way that is inclusive of all voices and no one language dominates.
…honors language and culture as fundamental human rights.
Language access is a step in the right direction, and it is preferable to a situation where this aspect is not considered at all, yet it is not enough. The way I see these differences play out –in spoken languages—is, for example, an interactive event where interpretation is provided, but only in the consecutive mode (which is useful in some scenarios, not so much in public events). People will be able to understand, but they will have to wait a while to hear the message and will watch others react to the message while they are still waiting to understand.
Perhaps the event is interpreted in the simultaneous mode (meaning the audience receives the message at the same time, in both languages), but the written materials are only in English: there is a gap in information there. Or take the same event: simultaneous interpretation is provided, yet the headsets and receivers are only provided to people who speak Spanish. This is an improvement, because it will allow for roughly the same experience for the whole audience and there will be no delay in the message, but what happens when the interactive portion begins?
Since only Spanish speakers are expected to receive interpretation simultaneously, when it is their turn to speak, the interpretation mode will have to switch to consecutive. This would mean that the Spanish speaker's words will be periodically interrupted to allow for consecutive interpretation, their message may be scattered or summarized; what's more, monolingual English speakers would not have to deal with any special equipment and their participation isn't subtly interrupted.
The ideal situation here would be bilateral simultaneous interpretation, where both groups of monolingual people can speak in their own language, and both groups will be able to receive the message. Bilingual or multilingual people would have the choice to hear the speakers in their original language.
Other examples I have seen are that organizations mean well and provide Spanish interpretation and translation, but may have not thought further about American Sign Language (ASL) interpretation (or vice versa). Closed captioning and subtitles in different languages are necessary if it's possible to have them, yet we must be careful not to just rely on these, as it assumes that people watching the video or attending the event are literate.
In addition, given that Spanish is the second most frequent language spoken in the United States, other languages may continue to be left out. In Iowa, there is a significant effort to include Spanish-language materials or interpretation, which is an excellent step (especially for a state with English-only laws); yet, it is also necessary to consider the large communities in Iowa that speak Burmese languages, Somali, Arabic, Vietnamese, Bosnian, or French. Oftentimes, these communities are left without interpretation and without translated materials, or must settle for family members or bilingual staff, instead of trained interpreters. And, what about communities where there are speakers of American Indigenous languages?
To strive towards language justice, it is necessary to understand the type of spaces we are trying to create, it cannot be an afterthought, it must be "baked into" the process of creating and opening spaces. We must ask whose voices are being heard and whose are being left out, the quality of how messages are transmitted, and make sincere –not performative—efforts to include our communities as they truly are. This takes time, resources, and a deep interest in meeting people's needs.
How has COVID impacted language justice work (how has it made it more important)?
The COVID-19 pandemic highlighted the deep gaps we have in the United States when it comes to including and serving the needs of non-English speaking populations. In Iowa, we had some of the most severe COVID-19 outbreaks in meatpacking plants, where most workers speak a different language (sometimes not even just Spanish, but also the languages of Burma, Vietnamese, French, and Somali, among others). (For an in-depth look at how COVID impacted immigrants in the meatpacking industry, check out this podcast.) Official information about COVID-19, emergency declarations, and mitigation measures in Iowa were issued in English, and it seemed like there was no intentional plan from the beginning to take language access into consideration. Only after things reached a crisis point were these issues considered, and thanks to advocates and community organizers putting pressure on official entities, communities eventually managed to get information in their language.
But there are still huge unmet needs, even at places where it was a given that interpreters and translators were available. At the first peak of COVID-19, a ProPublica article detailed the dire situation that hospitals and patients were facing due to a lack of interpreters; people were being left alone and with no way to communicate in a time of unprecedented crisis. If hospitals, which generally have staff interpreters, were having difficulties with language access, I cannot imagine it was even being factored in other settings. The transition to online learning also exacerbated the gaps we could already begin to see in non-English speaking communities, both the digital and the language access gap. Non-English speaking parents had to fend for themselves in figuring out how to set up their children's schooling online at home, often with little instruction even in English, much less in other languages.
Thanks to the work of the Office of Latino Affairs in Iowa, as well as the Iowa Department of Human Rights in collaboration with Iowa PBS, communities were able to hear the governor's daily press conferences in Spanish. I was part of the interpretation team, and it was a truly fulfilling yet nerve racking job, where I had to prepare continuously and learn to adapt even more quickly than usual. It was important that I had some formal training in interpretation and translation, as well as in community organizing, because it allowed me to thrive in a constantly evolving environment.
A key part was also navigating and being in contact with local Spanish-language media. Without these communication channels, our daily press conference broadcasts would have not been heard by anyone. Relationships matter, and my previous work as a community organizer gave me the credibility to be able to reach out to the media and help make the connection to get vital information to the community in their language. These media outlets leveraged their social media reach and expertise to be able to rebroadcast the interpreted press conferences almost immediately in a mobile format. This was significant to the flow of information.
As the summer progressed, and on top of the pandemic, we saw protests against systemic racism in Iowa after the murder of George Floyd. Some of the reporters at the press conferences would question the governor about this and other political issues, and because the broadcast was being interpreted, I noticed through social media how non-English speakers would comment and participate in the public discourse around those social issues now that they had information about it in their own language. Language access, thus, gave non-English speakers greater insight into the reality of their communities and the possibility to engage in a more meaningful way with their elected officials, in addition to helping them obtain crucial information about public health and safety.
What lessons did you learn?

The United States needs to prioritize language access, not just because of the medical or legal aspects, but to strengthen its democracy, its freedom of speech and civic engagement. This work needs to be intentional and not an afterthought, but an integral part of any communications strategy.
Technology can be an amazing tool for language access, but it has its limitations and there is a learning curve. Relationships are key for any type of meaningful language access efforts — it is not enough to just provide interpretation and translation, but the information must be culturally relevant.
Any language justice efforts must leverage credibility with the community and with media in languages other than English to reach out to populations and meet them where they are. If people don't attend the first few events, that doesn't mean they are not interested — it may mean we need to improve our outreach channels or we are not in tune with the community's needs, or that we may need to keep providing opportunities for people to engage and participate.

What would you suggest to others who want to take the next step in doing language access/justice (who's struggling improving access, etc.)?
Assess the needs of the community: What languages are mostly spoken? Are people literate, or what is the average level of education? What are the trusted media outlets and who are trusted leaders? How do people access information? What is the community's knowledge of technology?
Integrate meaningful language access into communications strategies from the beginning, based on community needs.
Understand the difference between language access and language justice, and decide what kind of commitment you are ready to meet. Some things to consider, for example: Who always has to use interpretation equipment? Who is able to speak their language uninterrupted? Who is always able to find information readily available in their language in a way that makes sense?
Para leer este blog en español, haz clic aquí.