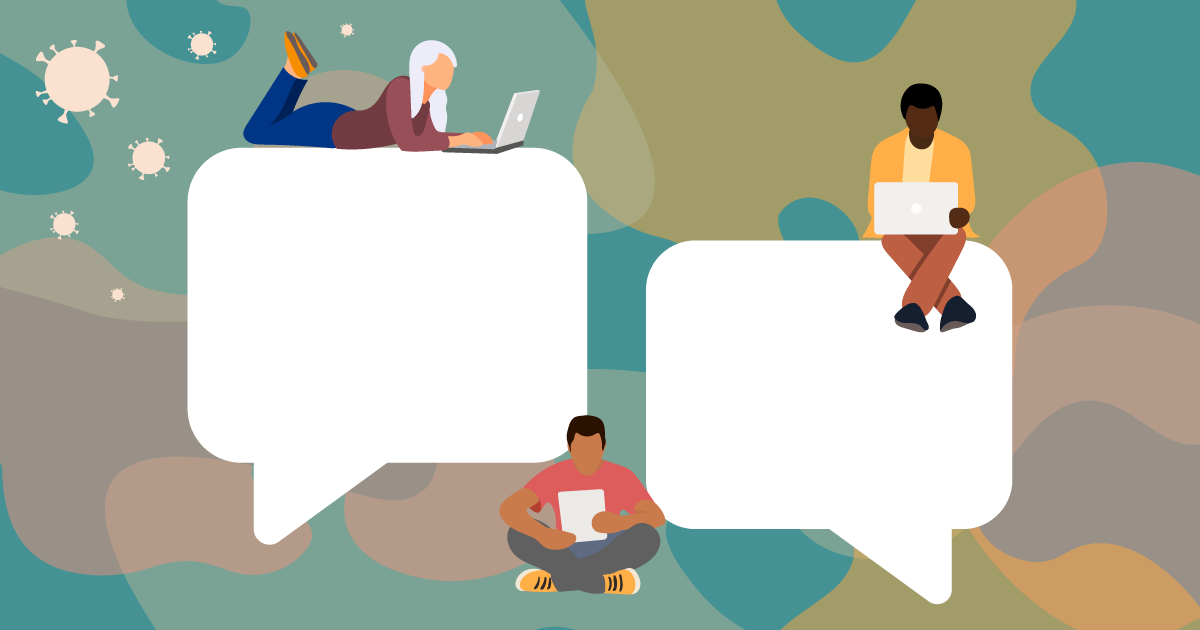 I wrote this blog 18 months after the SARS-CoV2 virus landed with an American passenger in Washington state. In March 2020, the virus was declared a pandemic, and the world went into quarantine. For some people, this was a welcome respite from their daily commute and a chance to spend more time with family. For others, the time spent at work or school was the only period they were free from the silent pandemic that existed long before COVID-19.
Sexual violence is a non-legal term used to describe nonconsensual or coerced sexual activity. One in three women and one in four men have experienced sexual violence in their lifetimes. Isolation and lack of resources, partnered with economic and social stresses, have further increased instances of sexual violence, especially among children.
Crisis care and counseling were considered essential during the pandemic. Organizations that typically provided in-person advocacy services were limited in how they could help victims and survivors. Hospitals and court rooms no longer allowed advocates to be physically present. In more dire situations, the number of sexual assault examiner nurses (SANEs) were decreased due to the onslaught of COVID-19 patients needing care.
Despite these hurdles, advocacy organizations accepted the unique challenge and drastically altered the ways they reached victims and survivors. "There's always going to be a need for sexual assault advocates,"said Amanda Beaver, Court & Crisis Advocate with Friend to Friend. "While COVID may have impacted how we provided services, it didn't impact the tireless effort our volunteers gave to support survivors in our hospital accompaniment program. We were able to provide tele-help during the heightened portion of the pandemic. Now, we are only allowed one advocate in the hospital at a time. We will continue to provide necessary support to our community."
Technology was the key to continued services and looks like it may be a permanent fixture in the advocacy arsenal, even when in-person services resume. Jeanelle Leach, a DVSA Advocate with Safe Space said, "We were previously working on our sexual assault services when COVID hit … to offer one-on-one support groups for sexual assault survivors for free. This became very essential when teletherapy exploded and trying to get an appointment with therapists during the shutdown became impossible."
Increased use of social media to reach those in need of services was a common theme among advocates and organizations. The North Carolina Coalition Against Sexual Assault (NCCASA), a sexual violence prevention alliance, continued to offer education, training, and advocacy through an online platform—they even hosted their biennial conference in a virtual environment.
This increase in online services helps to eliminate issues of access associated with location, money, and in some cases, presence of perpetrator. While there is no perfect solution to reaching all survivors and victims, advocates are exploring every avenue to make that a reality. During these pandemics, silent and otherwise, sexual violence prevention advocates and organizations have not stopped being the change.
If you or a loved one need services:
You can call 1-800-656-HOPE (4673)
Male survivors can find support and resources at 1in6.org
---
Kelli Keith, MPH is a former independent contractor with the North Carolina Coalition Against Sexual Assault who currently works at the Community Education Group as a Research Associate. A recovering archaeologist, she is currently a facilitator for NCCASA's anti-human trafficking curriculum, Teach2Reach.
To read the next blog in this series, click here.
To return to the COVID-19 Guest Blog main page, click here.