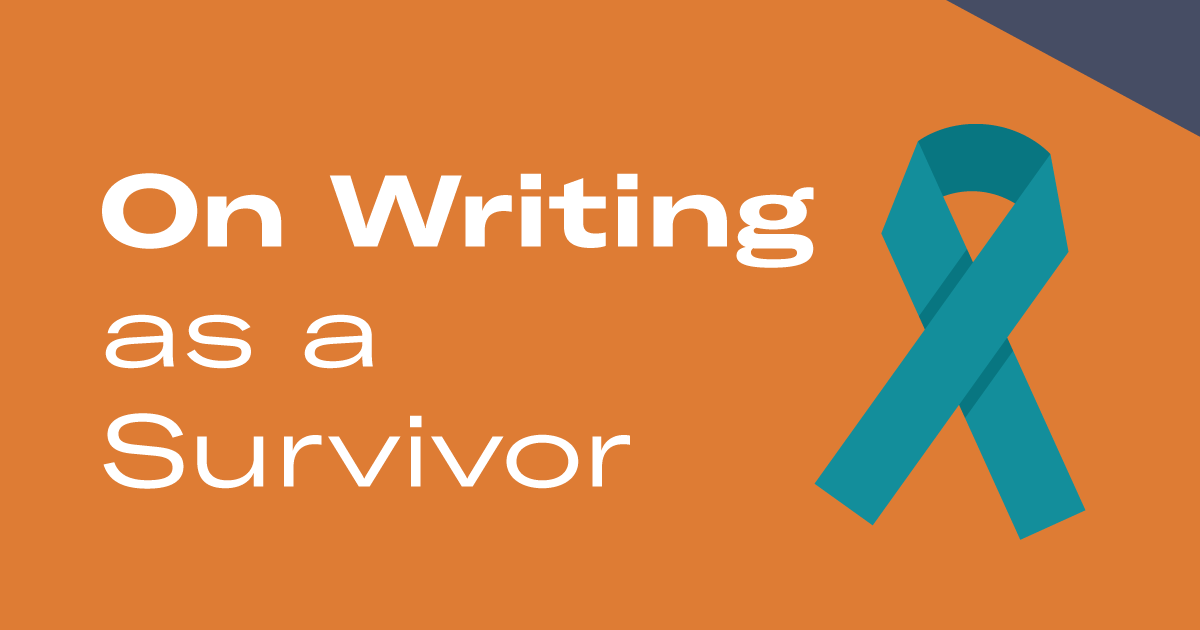 Every survivor has a story. Telling that story can help them celebrate their voice, their creativity, bring awareness to the issues, or even advocate for prevention. Although not for everyone, writing has long been celebrated for its healing capabilities. While online spaces of writing, poetry corners, books, and blogs can play a positive influence in the lives of those healing from trauma, they can also constitute spaces of abuse and harassment. When writers put their experiences, thoughts, feelings, or narratives online, they can become targets for criticism, victim blaming or trolling.
If survivors face harassment for their work or writings online, it creates a whole second wave of trauma. Online harassment can create emotional, mental, and psychological harm that is just as impactful as trauma that occurs offline. Research shows that cyberbullying causes acute mental health issues in victims which are no less severe simply because they take place online. In fact, one study shows that more than one-third of cyber victims (35%) had "clinically significant" post-traumatic stress disorder (PTSD) symptoms.
When we consider the impacts of trauma on a person, we want to be aware of the layering aspect of it. That is, trauma is not one single thing that one acquires and then gets rid of; people may encounter new traumatic experiences as they heal from previous ones. Perhaps they are not yet healed from those previous traumas, and new crises unfold. When someone who is already working through trauma faces harassment or bullying, it compounds negative emotions in a way that can be immensely harmful. This is very much the case when those who write about their experiences encounter online abuse as a result of telling their story.
Many survivors are aware of these risks and, as a result, limit themselves and the actions they want to take to reclaim their power. Telling their story can also be difficult for survivors when speaking through someone else or being interviewed by someone else — that is, when other writers or journalists "cover" their story or focus on their life or experiences for a piece. Survivors should always have control of their own voices and stories. It's extremely important that journalists and members of the media understand how to be trauma-informed and understand the sacrifices survivors make when telling their story. For example, although interviewers themselves may be well informed in how to talk about sexual violence, the piece they ultimately publish may garner negative comments online which may be harmful. Telling victims to "just ignore it" does little to mitigate the impact.
Yet, research shows that journalists are no strangers to harassment themselves. Data has indicated that journalists who identify as women face disproportionate rates of harassment and further expectations to accept it as an aspect of their profession. According to a study done by The Center for Media Engagement, women in journalism often "felt strong pressure to engage online as part of their job and often felt they had no choice but to face the harassment." The nature of the harassment did not always revolve around the content of their writing, but it focused on their gender, aspects of their appearance, or their sexuality. Those who actively chose to refrain from social media felt it hurt their career and visibility as a result.
This all showcases the ways in which patriarchy pervades the virtual world. As such, it is vital for survivors to have access to resources and support, and for the media to be trauma-informed in its coverage and collaborations with survivors. The following materials may prove useful for survivors, journalists, or other members of the media writing about sexual assault.
For Survivors Writing
The goal of this workbook from Women's Justice NOW is to guide individuals through the healing power of storytelling and help those who are considering sharing their stories make an informed decision about doing so.
Speaking Out From Within: Speaking Publicly About Sexual Assault
This pamphlet from PCAR was written for survivors who are thinking they want to do public speaking around their experience.
Survivors Write: Writing practice for personal and community transformation
This free e-book from Jen Cross of Writing Ourselves Whole describes resources for those interested in writing in groups with others (or alone), including a sample eight-week syllabus, additional writing prompts, writing guidelines, and a bibliography.
How Writing Letters to My Body Helps Me Heal From Sexual AssaultIn this piece published in them., Lexie Bean explains how writing can be a tool to rebuild, to question, and to validate survivors' own experiences.
Writing About Surviving and Being an Expert on Sexual Assault
In this piece, Katie Guest Pryal gives guidance on writing about tough topics, like sexual assault, when you identify as a survivor.
For Writers Facing Harassment
Online trolling: You are not alone!
The page from the International Federation of Journalists (IFJ) is a hub for relevant publications on the topic of gendered abuse against journalists.
Journalists and Online Harassment
The piece by Slaughter & Newman from the Dart Center covers what online harassment against journalists is, how prevalent it is, and how journalists can effectively respond.
Practical and legal tools to protect the safety of journalists
The Thomson Reuters Foundation has partnered with UNESCO, IWMF and INSI to develop a range of practical and legal tools for journalists, media managers, and newsrooms to strengthen responses to online and offline harassment and to protect free and independent media.
For the Media
Reporting on Sexual ViolenceThis resource page of the National Sexual Violence Resource Center (NSVRC) provides guidance and tips for journalists reporting on sexual violence.
Know Your IX has assembled this guide for reporters and editors who are covering gender-based violence, particularly on college campuses.
If You're Writing About Assault
Amelia Roskin-Frazee covers six tips for writing about sexual assault.
Reporting Sexual Assault: A Guide for Journalists
The purpose of the guide by the Michigan Coalition Against Domestic and Sexual Violence is to provide insight into new trends and assist journalists in developing strategies to accurately frame the public discussion on sexual assault, as well as encourage an accurate and compassionate approach to reporting on this issue and facilitate relationship building between journalists and local sexual assault experts.