This is a guest blog post by Eric Stiles, NSVRC Lifespan Project Manager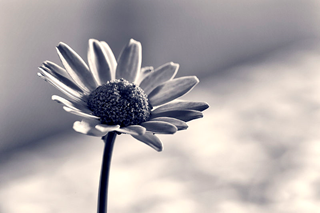 It is towards the end of your shift and you only have an hour left. A new patient comes who needs a forensic examination. You start to shift from your normal routine to the mode of collecting all that you need for the examination. You run down the lists in your head about what you need to do for both the medical needs and evidence collection. As you try and collect yourself the fears of what you might see arise. You start to think of what might have happened to the patient. As these thoughts race through your head, you take a deep breath and knock on the door and introduce yourself and the examination begins. This is an experience many of you can relate to when you are working as a SANE. Each time you have to prepare yourself before the exam starts.
But what happens after or in between each exam? How do you take care of yourself? What supports does your SANE program have?
Vicarious Trauma is something that affects all who work with survivors of trauma. Vicarious Trauma is a shift in world view due to being exposed to violence that affects others. It can be experienced as losing empathy for others, stress, fatigue, and nightmares. As a SANE you hold onto many roles as you perform your duties. You are the medical professional; you are the evidence collector, and often the connector to other professionals. All these roles require a great deal of skill and empathy. Engaging your empathetic responses can expose you to vicarious trauma. Vicarious Trauma is something that we can manage. Check out this clinical guide and consider these ideas: find peers to discuss your experiences with, have regular supervision, make time outside of work for physical activities, and keep a regular diet and sleep schedule (we know that last one isn't easy).
A key resource and strategy to reduce and manage vicarious trauma that is often overlooked is your local sexual assault advocacy program. Your local center can provide individual and group meetings for you to process your exposure to vicarious trauma. They have the background in working with trauma survivors and significant others. Speaking as a former advocate it is our job to assist all who are affected by sexual violence and you are in that list. We do not judge you or see it as a weakness. Processing out the feelings that come up in doing this work is the way that keeps you able to be there for the patients you treat in an effective and sustainable way. And that is the reason why you became a SANE in the first place.
Check out the resources for vicarious trauma
For additional resources: National Sexual Violence Resource Center or International Association of Forensic Nurses.
Photo entitled "Breathe", by Gemma Stiles at https://flickr.com/photos/57254022@N03/8130294387 used under Creative Commons Attribution 2.0 Generic license.