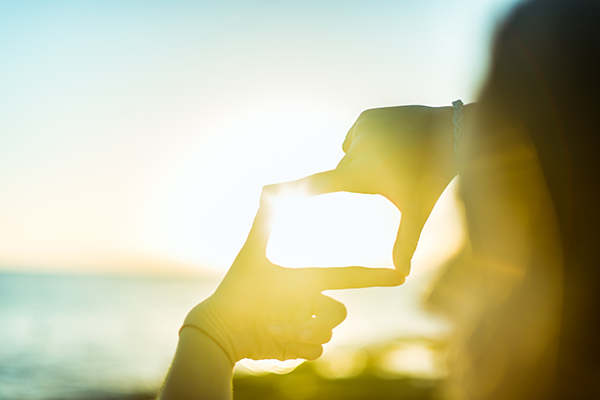 By Carol May, Communications Intern for NSVRC 

A lot. 

One person can make a tremendous difference, and countless people are making a difference, all over the country, every day. 

I might have answered that question more cynically a few weeks ago. As an intern at the NSVRC, I come across countless news articles, facts and figures, and survivor stories, all of which demonstrate how commonplace sexual violence is in our society. The flood of information can make it feel like sexual violence might be impossible to bring to an end, given its prevalence. 

One internship project I've been working on, however, has strengthened my hope that we will end sexual violence in my lifetime. I have been helping compile biographies of people from across the US who have been recognized as leaders from their state or territory for their efforts to end sexual violence. Each person is receiving a Visionary Voice Award this April during Sexual Assault Awareness Month to honor their work. 

I was blown away by the diverse but powerful work this group of honorees has been doing to make a difference in their communities. So I wanted to share with you just a few of the honorees who have inspired me during a much-needed time in the hopes that you'll find their efforts just as uplifting.  

Some of the Inspiring Honorees
Patricia Spearman has served as a State Senator in Nevada, and has sponsored legislation to add "gender identity and expression" to protected victims as well as expanding the crime of Luring a Child to include those who solicit minors for commercial sex. Spearman is an Army veteran and presented legislation requiring the Department of Veterans Services to create programs for military sexual assault survivors. 

Why she's inspiring: I find Spearman's work in her state legislature to be inspiring as she makes survivors of sexual assault a priority.
 

Cynthia Keys is an Alaskan native, has successfully been working with tribes in Northeast Oklahoma to build a sustainable prevention program and works in an area that has seven recognized tribes. Keys works closely with tribal leaders to ensure the sustainability of her programs and has collaborated with each tribe to create effective prevention programs throughout the community.  

Why she's inspiring: I was inspired by her ability to create prevention programming that aligns with tribal values and culture. 
 

Shirlene "Shir" Smith works with incarcerated survivors and provides them the opportunity to be believed and helps them work through their trauma. Her actions have influenced a cultural shift toward the recognition of incarcerated survivors and a commitment to eliminating sexual violence in detention.

Why she's inspiring: Shir stood out to me for her work with a unique group of sexual assault victims that I previously had not even considered. 
 

Robert Vines has helped to implement Coaching Boys In Men and Athletes into Leaders with coaches, mentors, and youth in schools across Wyoming. Under his leadership, over 175 people have been trained at 14 different high schools for 39 different athletic teams. He has a passion for working with coaches and student-athletes in gender violence prevention. 

Why he's inspiring: When it comes to sexual violence prevention, boys and men are often left out of the equation, so I thought it was great to see male leaders like Robert bringing them into the conversation.

The Full List of Honorees
These are just a few of the honorees that were recognized with a Visionary Voice Award this April. Their work reminds me of the power we all have, as individuals, to make a difference in the lives of survivors and in creating a safer world for us all. I'd encourage you to check out the full list here and read about the work being done in your state or territory and across the country.