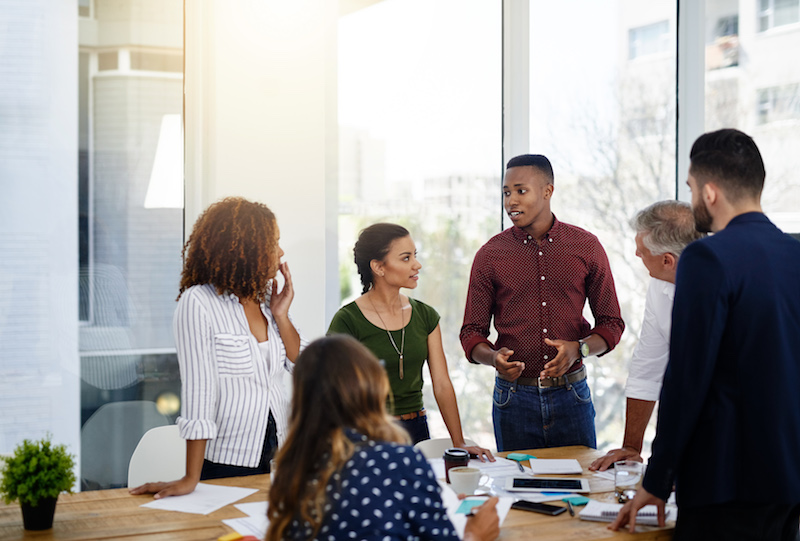 Guest Post by Sally J. Laskey, Evaluation Coordinator, NSVRC
I had a teacher, Ms. Nichols, in elementary school that used Choose Your Own Adventure stories as a way to help students find joy, play, and develop decision-making powers while reading. We would pass a book around the class, each read a few pages, and if you were reading when you got to the end of a chapter, you got to choose how the adventure would unfold. I would wiggle in my seat as we wrote our own story together.
I view program evaluation as a type of storytelling. Evaluation shares the story of where your organization has come from – what we have learned along the way – and can suggest the next chapter of development! Through evaluation, we develop language to help us tell the story of our initiatives. The data we collect and how we share it tells a story about the people with whom we work. Evaluation helps us craft meaningful stories that hopefully create the same anticipation that I felt in Ms. Nichols's classroom. We can all use help developing or expanding our storytelling skills, and NSVRC has the right resource for the job— The Evaluation Toolkit. Tremendous thanks go to Morgan Curtis, formerly of the Texas Association Against Sexual Assault and profiled in our Mapping Evaluation podcast series, who has curated the best available information and resources as author of this online resource.
This toolkit provides prevention workers with the knowledge and skills necessary to make strategic decisions about evaluation. We invite you into our toolkit as you write your own evaluation adventure. Please browse the toolkit (see sections listed below) and feel free to reach out if you need guidance along the way.
In each section of the toolkit, you will find one or more of the following to assist you in your capacity-building efforts.
| | | |
| --- | --- | --- |
| Resources for Further Learning | Self-Study Guides | Tools for Implementation |
| Training Activities | Examples and case studies | Inspirations |
Follow the example of my teacher, Ms. Nichols, and share this Toolkit with your colleagues. I will continue to wiggle with anticipation at the stories our prevention community will be able to tell.
Up Next: Evaluation and Social Justice