Guest blog post from Aggie Rieger, PhD. Student, University of Illinois 
Chocolate cookies, mint tea, and a stranger's smile when you make eye contact reaching for the last strawberry muffin. Hallways of people, some with pressed pants and a briefcase, some with jeans and a t-shirt. A compliment in the bathroom line. A short fumble with AV technology, and multiple audience members in simple cushioned chairs ready to help: "Try plugging it in there." Then, PowerPoints pull up, and they range from a navy blue sans serif font to slides with dragon illustrations. There are people Zooming in, people skipping a presentation to meet old friends for lunch, people across career levels. A door cracks open mid-talk, and the speaker waves the new attendee in with a warm flourish: "Welcome! Come in, come in."
This is the Society for Community Research and Action's (SCRA) biennial conference, and it is one example of a venue where practitioners and evaluators are welcome. This summer, I was there: and the best part was that I was there with Rape Prevention and Education (RPE) evaluators and practitioners.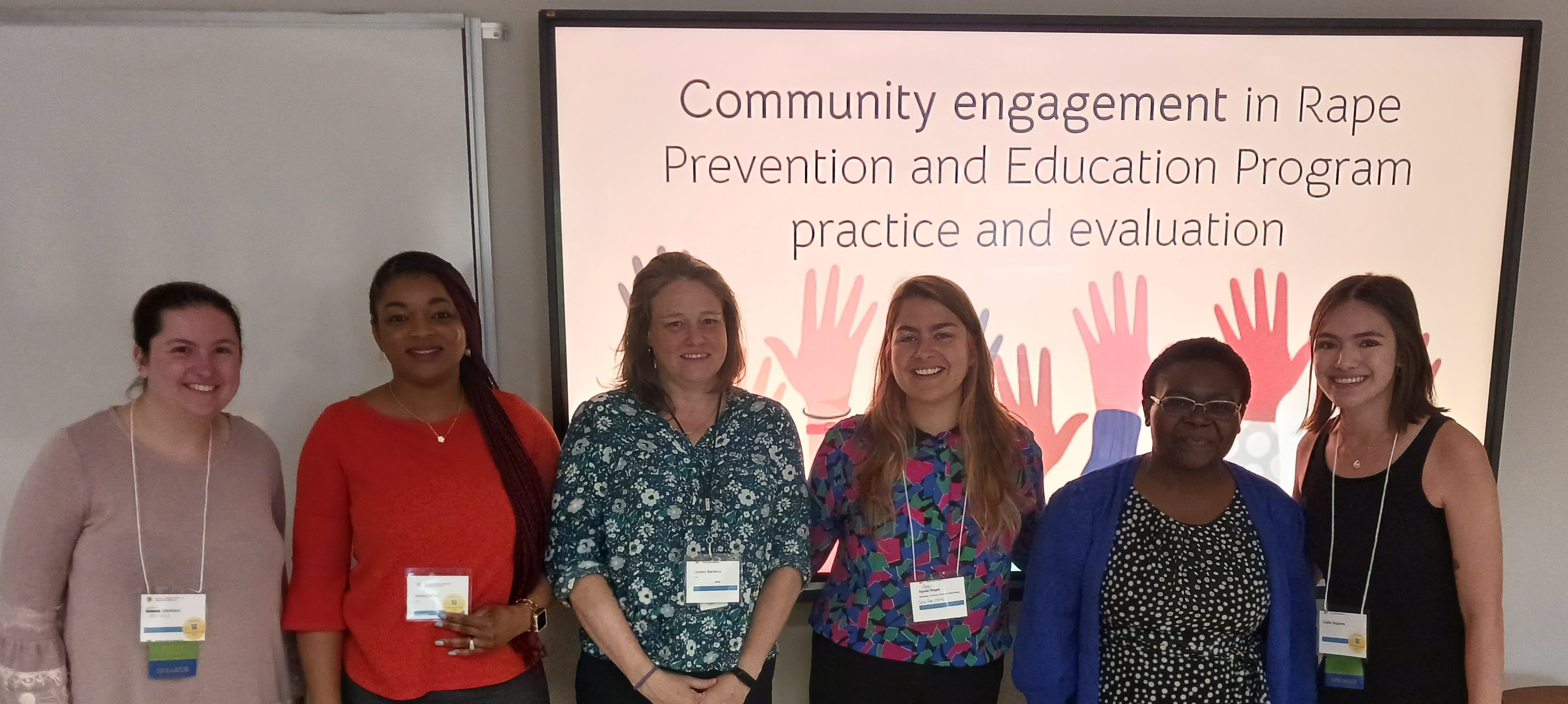 As highlighted here, this summer Dr. Nicole Allen and I chaired a RPE-themed symposium, with researchers and practitioners sharing under the title, "Community engagement in Rape Prevention and Education Program practice and evaluation." How did we come to this title? How did we work all the machinations to go from sharpening our ideas to presenting and then viewing whale sharks in Atlanta's aquarium? It was simple. Nicole and I sent an email saying, basically: "Hey, does anyone wanna do a panel?" We emphasized that works in progress were welcome and that practice-based work was going to be celebrated; we asked a group of RPE evaluators, a contact at the Centers for Disease Control and Prevention (CDC), and we followed up with folks individually with an eye for representative efforts. Folks replied with brief notes about what they were working on and willing to share, and I shuffled those notes around until we had a shared theme. People shared abstracts, we offered feedback, and that was it. SCRA accepted our symposium. A few Zoom meetings later and, with a velocity that seems to only rip forward in the summertime, we were gathered around the front of our presentation room, conference coffee in hand.
 Creating the panel highlights a few important behind-the-scenes points: 
First, already gathering with people is so good, in so many ways. In our case, something like a community of practice for RPE evaluators existing (our Region V practice was created by Michigan RPE evaluators, to whom I am forever grateful and inspired by) meant we already had a place where we were sharing wins and losses. Building a panel was a sort of natural extension. 
Second, the panel highlights the willingness of people at the CDC to support sharing RPE work in spaces like a research conference. It highlights the importance of conferences that attempt to blend research and practice. 
Finally – and certainly not least – travel and conference registration funding from employers makes sharing work more possible. Conferences can feel even metaphorically and literally farther than the Georgia aquarium is from the whale sharks' home - having a group that you have some familiarity with to band together for a submission, and then tangible institutional support to actually get to do so, is essential.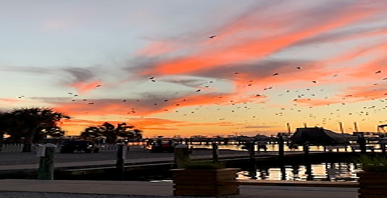 Conferences are just one way to share RPE work. The National Sexual Violence Resource Center (NSVRC) helps us gather: webinars, Virtual Connection Opportunities, the RPE newsletter. Who doesn't love a good story? And a "good" story doesn't mean a "success" story. It can be. Sure. But I think I sometimes benefit the most from stories that are about when we fail: when we get it wrong, when the project didn't pan out, when we realized we missed something. 
Speaking of missing something: it is easy for me, as a white, fully-funded PhD student to wax poetic about how important things like conferences and publications are within sexual violence prevention and response work to fuel, improve, and continue our work. But these opportunities are not always open to everyone, and when they try to be open for everyone, they don't always feel open. For example, logistical concerns, including but not limited to cost, travel, and time, child care opportunities, and physical accessibility barriers can keep people away or impede a conference's ability to fully support a person's engagement. Many aspects of conferences, too, may be steeped in ways of being and behaving that are not comfortable for or accepting of everyone. For example, formal dress codes that favor some cultures over others, and unspoken rules regarding how we are expected to interact with each other in both what and how we communicate can leave people out. Of course, these considerations just scratch the surface. If there is one thing you take from this post, let it be either to: (a) ask your team how you all are sharing + would like to share your work and your processes with others, or to (b) think about how you can be part of making sharing work more accessible for other people in our anti-gender based violence movement. 
So, what's next for us? Projects explored in our symposium continue. We'll keep sharing with each other - and hopefully in other public places, too. But what's more interesting to me is what's next for you. I'd love to hear about it. 
NSVRC is also looking to highlight RPE tools, resources, and stories from the field to share in our Evaluation Toolkit. Email if you have something to share.
You can hear more from Aggie and Nicole on NSVRC's Resource on the Go Podcast episode Creating Climates for Innovation.
Return to the series landing page.