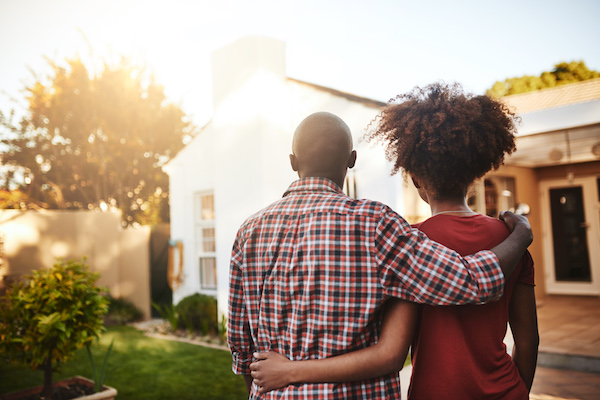 By the NSVRC's Yolanda Edrington, Associate Director, and Damary Rodriguez, Database and Resource Assistant
The #MeToo movement has been empowering to survivors of sexual violence. Tarana Burke founded #MeToo to "help survivors of sexual violence, particularly young women of color from low wealth communities, find pathways to healing." As an advocate, I have seen few black women advocates and survivors, and encountered even fewer black men involved in the anti-sexual violence movement. So when I heard Charlamagne tha God from the radio show The Breakfast Club Power 105.1 FM explaining his realization that men have been raised on rape culture, I was pleasantly surprised It spurred the thought of reaching out to black men about their thoughts on the #MeToo movement, the intersections of race and sexual violence, and how the movement has affected black folks.
My colleague and I reached out to two prominent black men in our community; Brandon J. Flood, Chairman of the Political Action Committee for the Pennsylvania NAACP State Conference and Chairman of the Greater Harrisburg NAACP's Community Affairs Committee and Jamien Harvey, Executive Directive for the Historic Camp Curtin YMCA.
How does the history of sexual violence, slave masters raping slaves, affect present day black families?
Flood: I think there was an element of emasculation that had - and has - a significant affect upon black males. This has resulted in the existence of hyper-masculinity and widespread behavioral problems.
What is your take on the #MeToo movement?
Harvey: When one person speaks out it gives others the power to speak out. "The power of voice."
How does the black man support the black woman in this movement?
Harvey: By continuing to stand beside them we're equals. We don't always support our women in general. Whether its things males have seen from their childhood or the way things are perceived on TV.
On the radio show The Breakfast Club Power 105.1 FM, Charlamagne explained his realization that men have been raised on rape culture. Would you agree or disagree?
Flood: Yes, I agree…misogyny permeates the everyday lives of black millennial men. This is mostly facilitated by the music and culture that this demographic espouses. As a result of this recurring theme, both misogynistic and predatory behaviors become commonplace and ultimately normalized.
Harvey: I played football in college, Division 1 football, there were a lot of things that went on, that I don't necessarily agree with. And let's take it even a step back further, I remember when I was in elementary school and if you liked a girl, you went over and touched them some type of way, like you grabbed her butt like The Wood movie. That was like the thing. If you were hitting a girl or a girl was hitting you, you go home and tell your parents and they'd say, "don't worry about it, they just like you." I applaud him for bringing everything to light because you have to check yourself.
How has the #MeToo movement impacted you personally and/or in the work that you do?
Flood: What may seem innocuous to me may prove hurtful and devastating to another. I also believe that it has taught me to be more empathetic.
Harvey: You have to check yourself before you can check anyone else. You got to have hard conversations. This is not okay. We have to reteach and make them (youth and staff) rethink what they're seeing out there. We're providing staff with more information on appropriate and inappropriate behaviors. Hopefully this will help people to feel comfortable.
Knowing what you know now, what would tell young black boys?
Flood: I would simply explain how far a little empathy can take them in every sphere of human endeavor. Secondly, I would do my best to articulate and enumerate the many adverse ramifications that may arise from subscribing to a culture of misogyny and bullying.
Harvey: I would probably talk more to them about decision making. The best way is by showing them, being in their presence, pulling them in, building relationships and showing them how a male figure should be.
What should be the next steps?
Flood: Every one of our commonwealth employers need to revisit their sexual harassment policies to ensure that the victims of harassment can seek relief and remedy from a truly independent and impartial entity.
Harvey: We're going to continue to have conversations with our kids especially about inappropriate behavior and making youth conscious about the things they see on TV.
Continuing the empowering work of the #MeToo movement, black women must be centered in the work to end sexual violence; however, we must also involve black men. Conversations with black men in the community are a start to ultimately ending rape culture and sexual violence. To start the conversation, connect with your local rape crisis center through the coalition listing on our website.
Interview has been edited for length.