This year, NSVRC is celebrating its 17th year coordinating the national campaign for Sexual Assault Awareness Month. Yet this annual commemoration of SAAM during April to raise public awareness about sexual violence and educate communities on how to prevent it goes back decades. Not only does the history of SAAM date back long before NSVRC was founded, but activists and survivors advocating for change at the grassroots and community level have roots reaching as far back as the Civil Rights Era.
Roots of a Movement
Activism and mobilization to address sexual assault and violence against women dates as far back as the early 1900s. These efforts began to gain traction in the 1940s and 50s as other movements for social change grew and were championed by Women of Color including Civil Rights icon Rosa Parks. Prior to her role in the Montgomery bus boycotts, Rosa Parks advocated for justice for survivors of sexual assault and worked with the NAACP investigating cases of rape of Black women.
In 1944 Rosa Parks launched a nationwide campaign, the Committee for Equal Justice for Recy Taylor, to demand protections for Black women and accountability for Recy Taylor's assailants.[1] Despite a confession from one of her attackers, the case never went to trial as an all-white male grand jury refused to indict the men involved.[2] Rosa Parks' work was fundamental in developing her own tools as an activist, but also in propelling activism around sexual assault.
Growth in the 70s
Following the general trend of social activism in the 1970s, this decade saw significant growth for prevention and awareness of sexual violence across the country. Moving beyond awareness of the issue, the Bay Area Women Against Rape opened in 1971 as the nation's first rape crisis center offering immediate victim services.[3] By 1976, there were over 400 rape crisis centers offering similar services and activities to prevent sexual violence at the local level.[4]
With this heightened awareness of sexual violence, state coalitions began to form, beginning with Pennsylvania Coalition Against Rape in 1975.[5] Combined with public awareness of the impact and prevalence of sexual violence, these emerging organizations would help in the prevention of sexual violence.
Taking Action into the Streets
During this era, survivors became more emboldened to share their stories. In 1971, New York Radical Feminists holds the first ever speak-out on rape with around 300 women in attendance.[6] The first Take Back the Night event occurred in 1978 in San Francisco, with over 5,000 participants. This event has continued today with local communities and college campuses hosting events all around the country.[7]
Legislative Changes
While there was larger societal recognition of sexual assault in the seventies and eighties, there were few legal protections for victims. That's why survivors, advocates, and state coalitions mobilized around the creation and implementation of the Violence Against Women Act (VAWA) in 1993. This bill was the first national law requiring law enforcement to treat gender violence as a crime rather than a private family matter. VAWA was also designed to strengthen legal protections for victims of domestic violence and sexual violence as well as expand services to survivors and their children.[8] Finally, victims had the legal right to the protections and services that they needed.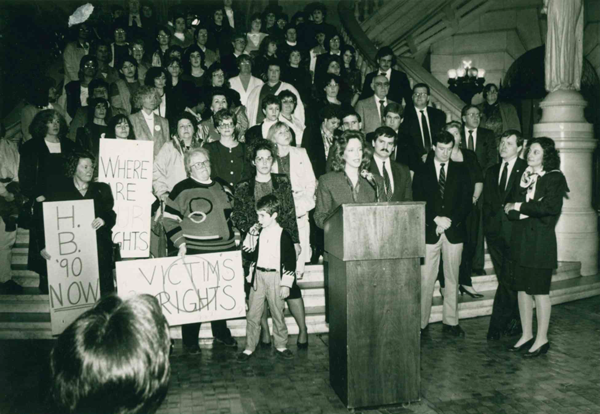 VAWA demonstrated the need for a nationally coordinated effort to advocate for sexual violence prevention. So, it was a natural next step when the National Sexual Violence Resource Center was established in 2000 by the Pennsylvania Coalition Against Rape and the Center for Disease Control to provide leadership in preventing and responding to sexual violence through collaboration, sharing and creating resources and promoting research.[9] In 2001, the NSVRC coordinated the first formally recognized national Sexual Assault Awareness Month campaign, which it still facilitates today.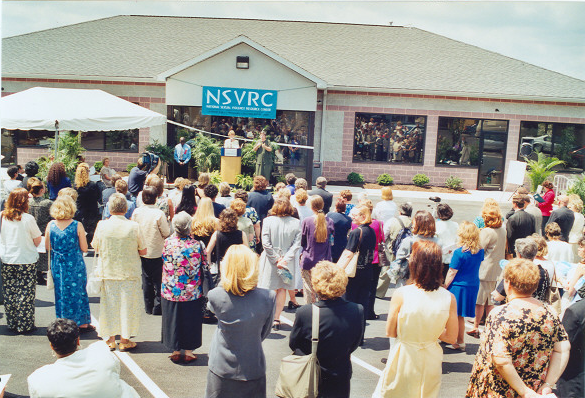 Sexual Assault Awareness Month
The Sexual Assault Awareness Month campaign continued to grow under NSVRC. In 2005, the campaign shifted focus to prevention of sexual violence and the first toolkits were sent out to coalitions and rape crisis centers across the country. Awareness for the campaign culminated in 2009 when Barack Obama was the first president to officially proclaim April as Sexual Assault Awareness Month.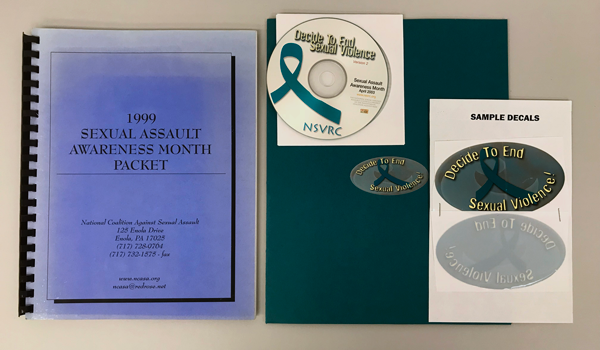 To increase involvement with SAAM, the campaign became bilingual in 2010, offering materials and resources for Spanish speakers. Since 2010, NSVRC has provided materials in Spanish, and this year is the first campaign specifically designed for the Spanish-speaking community.
The success of the current Sexual Assault Awareness Month campaign would not have been possible without the work of prior activists. In moving forward, we must continue to recognize the roles of past leaders as we seek to change the culture around sexual violence.
Learn more information about the 2018 SAAM campaign.
[2] Chan, S. (2017, December 29). Recy Taylor, Who Fought for Justice After a 1944 Rape, Dies at 97. Retrieved from https://www.nytimes.com/2017/12/29/obituaries/recy-taylor-alabama-rape-victim-dead.html
[3] Davis, J. T. (Spring/Summer 2005). The Grassroots Beginnings of the Victims' Rights Movement. National Crime Victim Law Institute,6-7.
[4] National Coalition Against Sexual Assault. (n.d.). Ten years: 1072-1982: Working against sexual assault.
[5] Nardella, E., Nodgaard, C., Baily, J., Rumburg, D., & Sunday, D. (2006). Taking back the night: The story of Pennsylvanias anti-sexual violence movement. Enola, PA: PCAR.
[6] Bevacqua, M. (2000). Rape on the public agenda: Feminism and the politics of sexual assault. Boston: Northeastern University Press.
[7] Nardella, E., Nodgaard, C., Baily, J., Rumburg, D., & Sunday, D. (2006). Taking back the night: The story of Pennsylvanias anti-sexual violence movement. Enola, PA: PCAR.
[8] Heldman, C., & Brown, B. (2014, August 08). A Brief History of Sexual Violence Activism in the U.S. Retrieved from http://msmagazine.com/blog/2014/08/08/a-brief-history-of-sexual-violence-activism-in-the-u-s/
[9] Nardella, E., Nodgaard, C., Baily, J., Rumburg, D., & Sunday, D. (2006). Taking back the night: The story of Pennsylvanias anti-sexual violence movement. Enola, PA: PCAR.