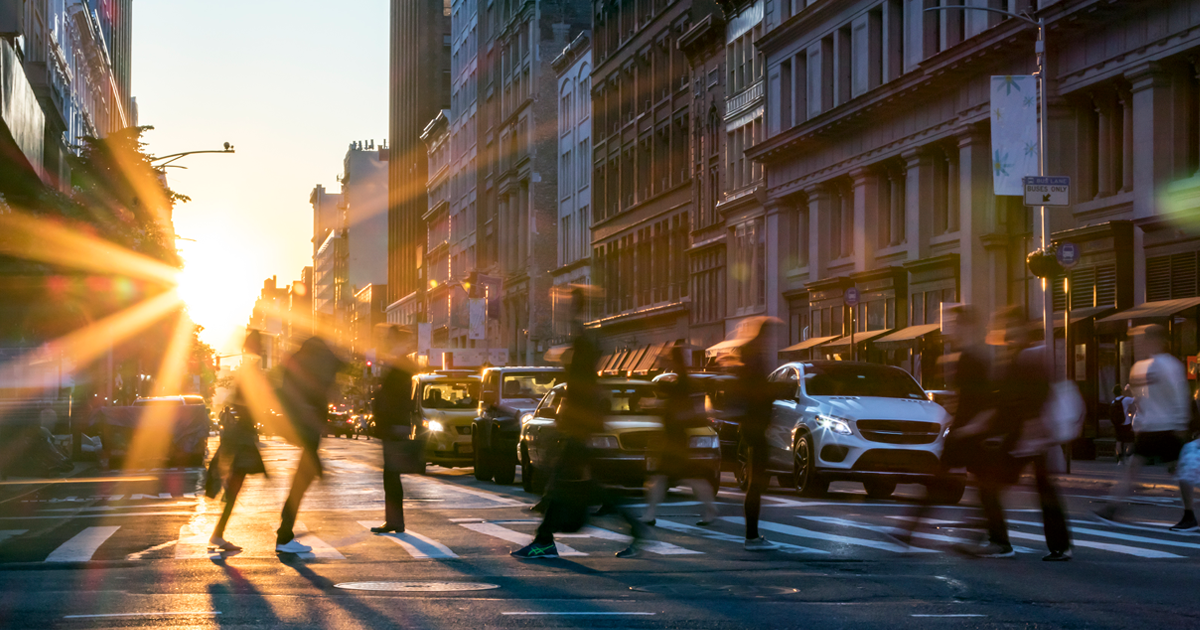 The COVID-19 pandemic has shown more clearly the established trends and patterns of trafficking, which have been in place since 1950, along with new ways to traffic people via the internet. Trafficking, like other underground crimes, are difficult to understand fully.
Since the pandemic, the demand for victims has ramped up to meet growing demand and increased vulnerability. Although California has the highest number of persons trafficked per year due to its population (followed by Texas and Florida), Nevada has the highest trafficking per capita. Urban cities make up key trafficking hotspots, although trafficking is also present in rural spaces. Sex trafficking victims often are subjected to work in cities where there are more "clients" and there is a higher change of being undetected, while rural trafficking is more commonly comprised of labor slavery in agriculture and industry.
Trafficking hotspots exist mainly on the East and West coast (not including cybercrimes), with more concentrated hot spots occurring on the west coast due to having many low populous states in contrast to more populated distribution of cities on the east coast. Data from the past decade ranks Houston, Texas as having the highest number of calls made to the National Human Trafficking Hotline, while Washington DC had the highest contacts to the hotline made per capita.
While urban trafficking victims easily slip through the cracks, rural communities have a minimal number of social workers, organizations, intervention specialists, and mandated reporters making trafficking harder to detect. Given the diverse makeup of each state, trafficking norms and trends can vary by region. To get a detailed breakdown of sex trafficking information by state, see the National Human Trafficking Hotline's 'View Stats by State' drop down menu.
The COVID-19 pandemic has created an unprecedented rise in human trafficking via the internet. This is not only due to quarantine orders which kept people indoors, but also due to the ease and reach the internet offers. Traffickers can recruit victims from the comfort of their home, behind an anonymous profile, or by catfishing. The Polaris Project notes that traffickers are now turning to developing online relationships, posting fake or deceptive job advertisements, advertising and exploiting victims via social media and stalking or monitoring victim's social media accounts, as part of their new methods. Children are especially vulnerable, and traffickers often coach minor victims not to tell their parents or guardians. Traffickers often are active in virtual spaces which attract minors, such as social media sites, chat rooms, video games, video and picture sharing apps, and other virtual messenger platforms. By nature of spending more time online, individuals increase their risk and exposure to not only human trafficking but other harmful interactions.
Across the board, incidents of crisis correlate with higher rates of human trafficking because traffickers rely on vulnerability, and frequently pretend to provide protection or solution. Also, research has shown that people often turn to work in the informal sector in the aftermath of an unexpected layoff. For example, statistics substantiate an increase in human trafficking after the Hurricane Katrina disaster. These trends are seen not only within the United States, but worldwide amidst the global COVID-19 pandemic. Around the world, human trafficking is mainly caused by the following five factors: 1) Wars, conflict and violence, 2) The lucrative sex trade of women and children, 3) The impact of disaster, climate change and environmental crisis, 4) The demand for cheap labor, and 5) The perception of easy profit amidst demand.
Unfortunately, data and methodologies for estimating the prevalence of human trafficking globally and nationally are not well developed
Access the next blog in this series- Blog 2: A Snapshot of Victims