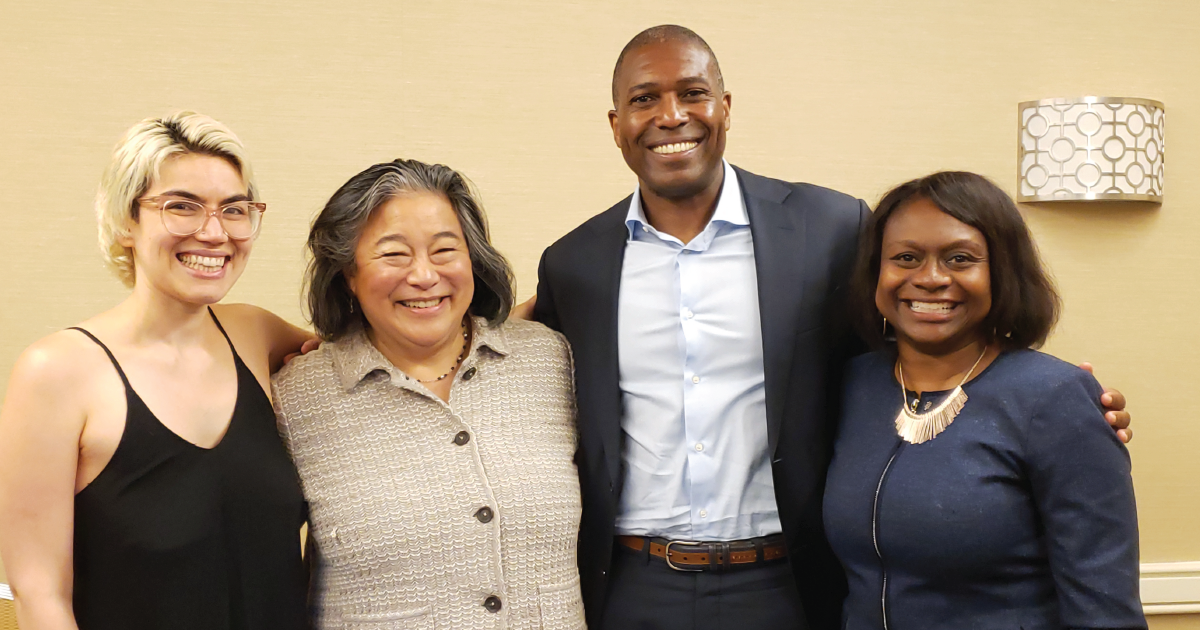 Today, we kicked off the National Sexual Assault Conference (NSAC) in Philadelphia, PA. Over 1,700 participants are in attendance, including advocates, prevention educators, campus staff, health care professionals, law enforcement, and more. 
We're excited to share about how the field of sexual violence prevention is moving beyond the breakthrough of the #MeToo movement to open doors to real and lasting change. Over the next two days, we'll be highlighting some key takeaways from the conference shared by attendees on social media.
We have a great lineup of plenary speakers for NSAC 2019. This morning, the conference started strong by featuring a panel discussion with Tony West, Senior Vice President and Chief Legal Officer of Uber, and Tina Tchen, high-powered lawyer and co-founder of the Time's Up Legal Defense Fund – facilitated by RALIANCE's Monika Johnson Hostler. The conversation focused on the responsibility of corporations to address and prevent sexual harassment and assault, using examples like Uber's work to classify incidents of sexual assault.
Here's what resonated for audience members during the panel: