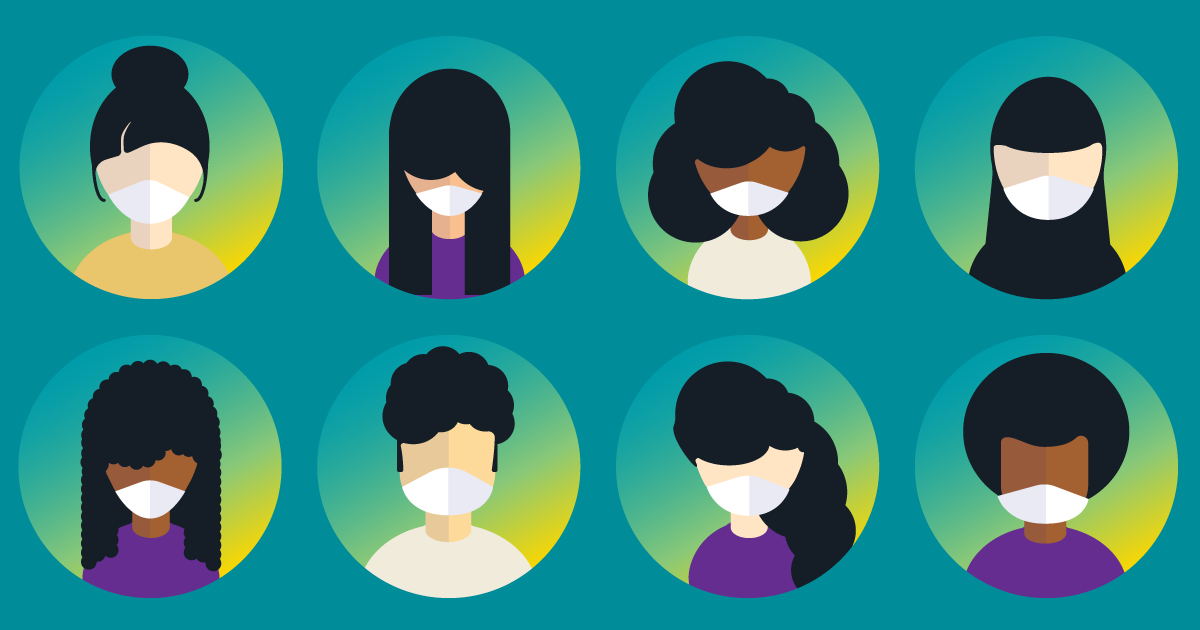 By Laura Palumbo and Megan Thomas
---
Living in the digital age has taken on a whole new meaning as we collectively navigate a crucial need for social isolation in the face of a global pandemic. Although the impact of social distancing looks different for everyone, for most of us, daily life has changed in a fundamental way. Still, our lives are not on hold. In these difficult and uncertain times, physical distance has not changed our inherent connectedness. Relationships, community, and society have not gone away. Now more than ever, individuals of all ages are relying on technology, devices, and screens to stay connected and live our lives.
That's why this April — during Sexual Assault Awareness Month — is a critical opportunity to take a look at the role consent plays in our ever-evolving digital lives. Whether you are a parent whose children and teens are no longer in school, or you yourself are adjusting to telecommuting or schooling remotely, time spent online is quickly increasing and taking on new forms. Relationships are also rapidly going digital — not just for those using dating apps and websites. In a time of social distancing, video chatting, messaging, and social media are keeping us connected to family, friends, neighbors, and coworkers.
Digital consent is needed now more than ever
As kids and teens are staying connected online through Zoom, Facetime, Xbox, and more, this is an opportune moment for parents to talk to their children about respecting digital boundaries. Parents can let their kids know that even though they may not be talking face-to-face, they should still consider how their actions might make another person feel and ask questions if they don't know. This applies to when and how often they text someone and asking before sharing information about or tagging someone online.
Adult couples may also be interacting digitally more than they did before. A couple that is socially isolating from each other may use digital communication in ways they never have before, such as to send nudes or sext. Not everyone feels comfortable sexting, and that's okay, but if a couple is interested in trying it, they'll need to be on the same page about what they're okay with sending and receiving, what to do with any photos they are sent, and so on.
Practicing consent while social distancing
For those who are working from home for the first time, digital boundaries are more important than ever. Conversations that we used to have face-to-face with our coworkers have suddenly been swapped for chatlogs, web-conferences, and email exchanges. While this technology enables many of us to stay connected and continue our work during this public health crisis, it also comes with its own set of challenges. Without face-to-face interaction, people miss out on non-verbal cues like tone of voice or body language, which can make it harder to determine someone's response. It's especially crucial to practice direct communication. Clear communication with coworkers is a better option than quick short-hand and light-hearted emojis — for example, asking questions like "What is your workload like? I wanted to get your input on a project, but I have others in mind to help if you don't have the capacity right now." Just as in all situations, it's important to accept others' limits and respect their boundaries if they say no.
Social distancing is about more than just working from home. People are also choosing to forego social outings and visits. You can practice digital consent by checking in to see what your friends' and family members' limits are. For example, you can send a quick text asking if someone has time for a chat before calling or Facetiming them. You should also respect their boundaries if they're choosing not to hang out in person. Even if you are in isolation with someone else like a family member, partner, or roommate, or if you need to interface with others in a public setting, this situation is a crucial reminder that everyone's limits and boundaries in terms of personal space are different and should be respected.
Navigating boundaries at home
With so many people working from home, couples may find that their partner is now also their co-worker. This proximity may bring up new issues or concerns around boundaries. For example, one person may want some alone time after their workday is done to decompress and process the day, while another may want to talk through their day. There are ways to set boundaries around personal space without hurting anyone's feelings — it's all about clear, direct communication. Try to use "I" statements and explain why this boundary is important for you. For example, you could say something like, "I really need alone time and some space to myself at the end of the workday. This is important for me to separate my work life from my home life."
As we all continue to adjust to this new time of online connectedness, how we practice consent can also continue to evolve. Think about how you will put consent into practice in your interactions today in the digital and face-to-face ways. Not only can we demonstrate our respect for a loved one, partner, friend, family member, coworker, or neighbor by practicing consent in these everyday ways, but we are also modeling what it takes to shift toward healthier norms moving forward in all settings.
---
Since 2001, NSVRC has coordinated the national Sexual Assault Awareness Month campaign observed every April. This year's theme is 'I Ask,' is all about consent Join the campaign by accessing free resources at nsvrc.org/saam. Resources are available in Spanish at nsvrc.org/es/saam.