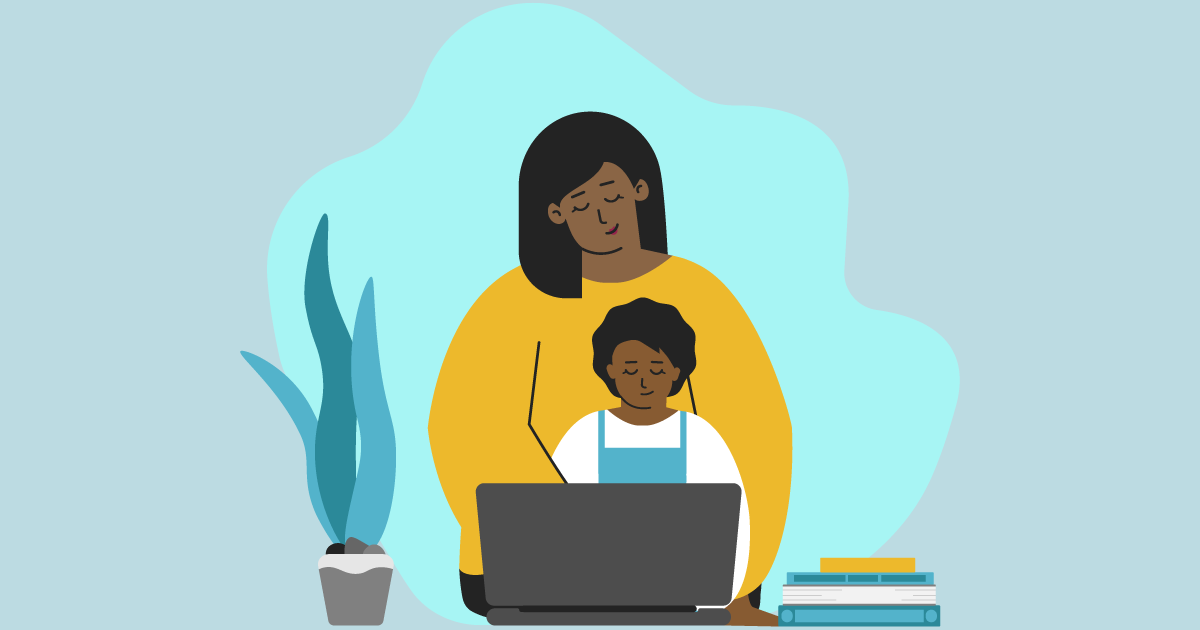 Each April we have the honor and privilege of recognizing Sexual Assault Awareness Month, and this year is no exception. It may continue to look a little different than previous years, but the importance and the meaning is still the same. This year's campaign focuses on building safe online spaces. What better way to highlight a few fabulous library resources than building those safe spaces. The first book on this list gives practical suggestions on ways to talk to kids. Following this is a book highlighting ways to help adults talk to teens about sex. I also chose a couple of books in our collection that offer adults guidance and ways to help kids be safe while navigating virtual learning and time spent online. It is my hope that each of these resources will help guide parents, teachers, guardians, and any adult as they practice not only talking to kids, but talking to them about being safe online.
How to Talk So Kids Will Listen and Listen So Kids Will Talk by Adele Faber is a best-selling book that has been around and in use for the last 30 years. Recently revised, it gives parents the know-how to be effective with their children. Praised by parents and professionals, the book brings forth down-to-earth, respectful approaches when dealing with children. With an overall focus upon practical approaches, Faber presents innovative ways to solve common problems and build the foundation for lasting relationships.
Breaking the Hush Factor: Ten Rules for Talking with Teenagers about Sex by Dr. Karen Rayne is a book not only for parents, but anyone who works with or interacts with teens. In the book, folks will find ten concrete rules to strengthen relationships with teens so that you can begin having conversations about sex. Since many people have sex, including teens, Breaking the Hush Factor will teach adults how to have critical conversations with the teens in their lives about sex.
Online Groomers: Profiling, Policing and Prevention by Julia Davidson and Petter Gottschalk provides information about those who use the internet to prey on children. The authors offer recommendations for legislation, policing, and knowledge management related to online predators. They also provide strategies for preventing online grooming, which include educational awareness, law enforcement initiatives, and research.
The Parent's Guide to Protecting Your Children in Cyberspace by Parry Aftab offers a guide to protecting children from the dangers that are prevalent on the Web. The book addresses a variety of topics that concern both parents and teachers. It also details the threats that are out there, from spam and chat rooms, cyber porn and cyber stalkers, as well as other sites that promote violence.
It is my hope that these and the SAAM 2021 resources found on the NSVRC website offer useful tools that will help all of us protect those we care about as we continue to navigate our way through uncertain times. As a resource center, our staff is ready and willing to help. As always, I wish everyone a positive day and happy reading!