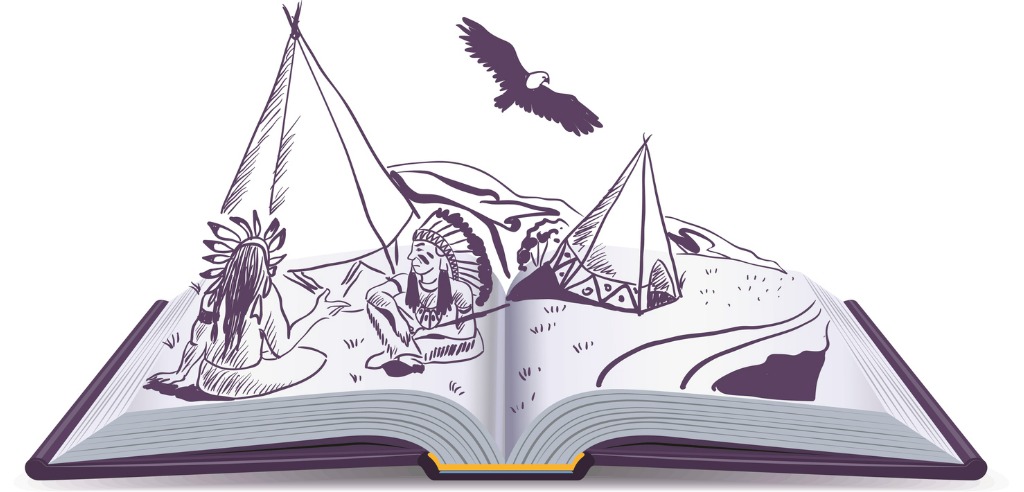 The holiday season is coming at us in full force. Before Halloween was over, stores began putting out anything sparkly, red/green, and Santa like, shoving anything having to do with Thanksgiving to a back corner. For many Americans, Thanksgiving is a time to come together to celebrate, despite what many of us learned in school about Thanksgiving. For many Native Americans, this is not a time of celebration. The entire month of November is dedicated to National Native American Heritage Month. One thing we can do at this time is to uplift the perspective and contributions of Native Americans. The NSVRC/PCAR Libraries are proud to hold numerous resources celebrating the lives and accomplishments of Native people. This month we are highlighting books and resources in our library collection written by Native Americans.
We Are Water Protectors by Carole Lindstrom issues an urgent cry to preserve the Earth's water from harm and corruption. This is a Caldecott Medal winning book aimed at children: This book is written for children 3-6 years of age.
Indian No More by Charlene Willing McMannis and Traci Sorell brings to life the story of Regina Petit, who until she was 10 years old, lived on the Grande Ronde reservation. With no good jobs available, Regina's father signs the family up for the Indian Relocation Program and moves the family to Los Angeles. For the first time ever, Regina comes face to face with racism. The family struggles without their tribal community and land. She is forced to confront many questions in terms of who she is, if she's Indian, if she's American, and if her family will indeed be ok. This book is written for youth 9-12.
#NotYourPrincess: Voices of Native American Women edited by Lisa Charleyboy and Mary Beth Leatherdale present a combination of poems, essays, interviews and art that have been combined to express the experiences of Native American women. The women in this book will give teens insight into the lives of women who, for so long, have been virtually invisible. This book is written for youth 12-17.
Reclaiming Two-Spirits: Sexuality, Spiritual Renewal and Sovereignty in Native America by Gregory D. Smithers decolonizes the history of gender and sexuality in Native North America. Before 1492 hundreds of Indigenous Communities identified themselves as one of many tribal specific identities. After European colonizers invaded Indian Country, with years of violence and persecution, Native people began the existence of a people who call themselves Two-Spirits. Two-Spirits is an umbrella term denoting feminine and masculine qualities in a single person. Reclaiming Two-Spirits spans centuries beginning with the Spanish invasion to present time. It traces massacres and reveals how the authors of colonialism's written archives used language to both denigrate and erase Two-Spirit people from history. This book is written for adult readers.
Without a Whisper: Konnono:KWE by Katsitsionni Fox is a film that highlights the Haudenosaunee women; who during a time before the first women's rights convention in Seneca Falls, had more authority in their lives than European colonial women. These women helped early suffragists in New York shape their thinking and had a vital impact on their struggle for equality. The film follows Mohawk Bear Clan Mother Louise Hern and Professor Sally Roesch Wagner as they seek to correct the historical narratives of women's rights in the United States.
I am hoping that these resources and the many others held within the collections, bring education and enlightenment to everyone as they consider Indigenous lands, cultures, and resources typically unacknowledged most of the year. For our Native American audience, we pledge to continue elevating your histories, stories, and voices in the years to come. May we do better than those who've come before. I wish everyone a time of reflection and peace as we move into this next season. As always, have a wonderful day and happy reading!