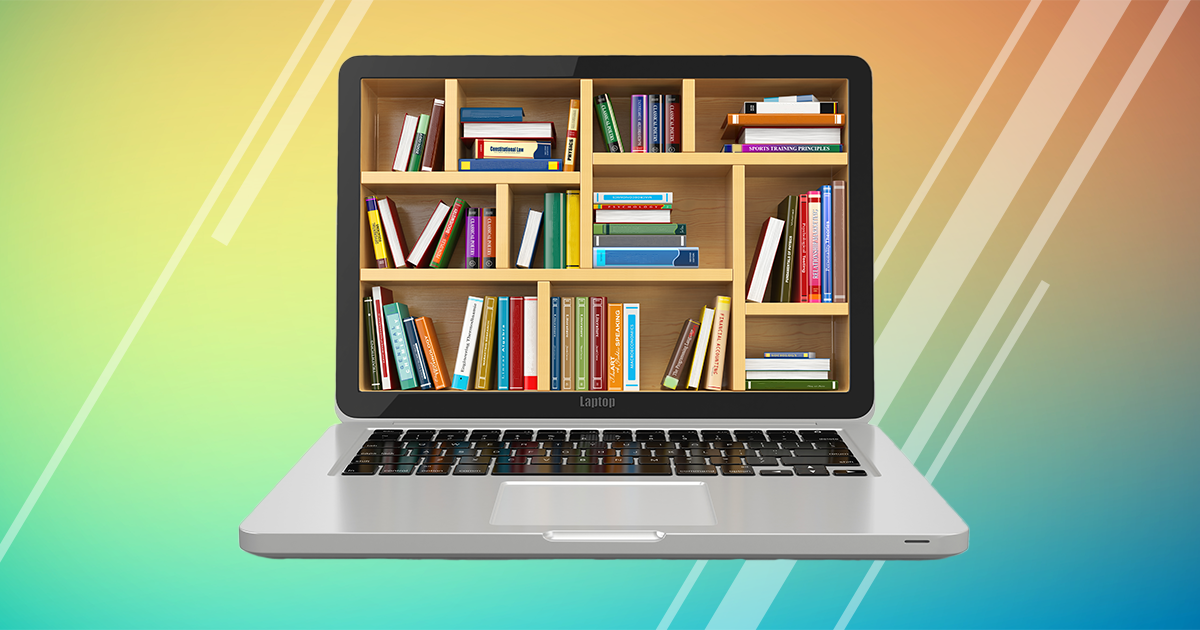 I often use this space to write about celebrations or days of recognition within the field that also highlight library resources. This post is going to be a bit different as I get to announce that the Respect Together Library collection has just reached 50,000 unique titles!
During my 10 years with this library collection, I have had the privilege of watching it grow from 25,000 to where we are today. Our library has become a known resource center that prides itself in the number of scholarly journals and articles it possesses, outstanding audiovisual materials, the latest in published books, and much more. My hope is that you will celebrate with us as I take you on the journey that has led to a sought-after, well-established library collection that serves our staff and clientele to address and prevent sexual harassment, assault, and abuse.
A Brief History of the Respect Together Library
At one point, the "library" consisted of a filing cabinet of printed and copies of random articles and pieces of research that staff found or worked with. These pieces were somewhat cataloged but then were stuffed into this cabinet. When I started as the Respect Together Librarian, I discovered this cabinet and all of its contents. Much of the information was no longer relevant and in such rough shape, there was no reason to keep it. However, it's a testament to how far we have come.
The Library received an electronic facelift of sorts with the incorporation of the EOS integrated library system in 2000. EOS 'runs' our online catalog, which has also seen its share of restructuring and redesign. From the early onset of simple records to an online professional library catalog, this database has helped thousands be able to search through our collections from all parts of the country and world. Our catalog currently holds materials within the NSVRC, PCAR, and AEquitas collections.
About the Library Collection and Databases
The PCAR collection contains the only hard copy materials that circulate outside of the organization. PCAR's rape crisis center staff have the opportunity to become patrons, check out materials, and have them shipped to them. The NSVRC collection is unique. Although no hard copies of these materials circulate, anyone can request copies of the thousands of articles we hold in electronic format. As our field has grown, the library has adapted and enhanced our collections by including topics of relevant interest, such as racial justice, underserved communities, effects of the pandemic, and more. The library also subscribes to some of the best scholarly journals within the field of sexual violence, prevention, and related topics. We are happy to send out copies of articles upon request at no cost as permitted under the copyright law of the United States. AEquitas also has articles within the collection available as requested.
Not only do we have a constantly changing and evolving catalog that we have crafted into a very usable database, but our library team is also creating an archive of historical documents. The archive uses PastPerfect Museum Software to record the many historical artifacts that explore our organization's rich history. This is a truly exciting and ever-evolving project that increasingly is used to preserve the thousands of publications, articles, campaign materials, and communications that document the historical journey of both NSVRC and PCAR.
The Continuing Evolution of the Library and Words of Thanks
I could go on and on about the Library and the ways I have seen it evolve over the years since I came to work here. Our library team works hard to keep the collections timely and relevant. These 50,000 titles could not have been reached without the combined efforts of our library team, including myself as PCAR Librarian, the Head Librarian, Cataloger, Research Specialist, and Spanish Language Resource Assistant. Additionally, the staff at Respect Together, who have been essential in providing the library with suggestions for up-to-date research and materials, have made for a truly rich collection. We also want to thank Amy, Beth, and Rachel, the librarians who came before us, for establishing such a firm foundation for our library. I am proud to see how far we have come and am excited to see what the future holds. Please, join us in celebrating this truly remarkable accomplishment. We look forward to continuing to serve you and grow this collection so that we may be able to reach the next 50,000 unique titles. As always, I wish you a lovely day and happy reading!