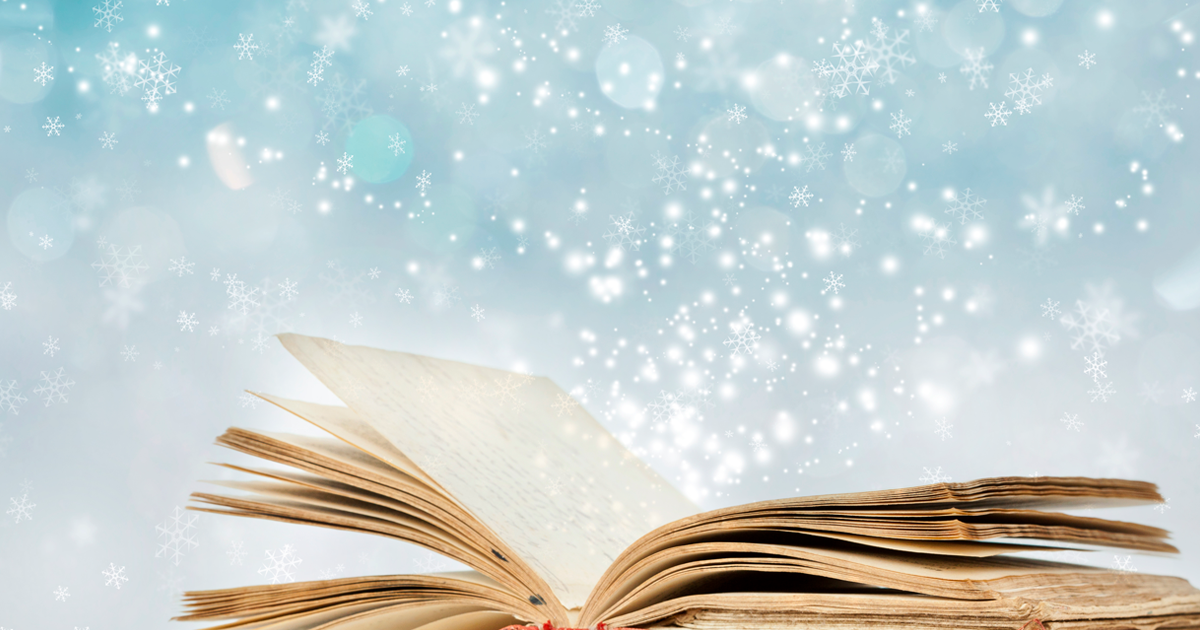 The snow has fallen out here in the East Coast, and some find pure joy in it while others grumble at its very existence. The holidays are also upon us, which can bring added stress even during a "normal" year. During this time of strangeness and uncertainty, we could all use a little restart. I wanted to share some remarkable books with positive messages that will be sure to hit a number of age groups. Little ones will enjoy learning about Little Mole, while older kids and adults may find intrigue in the first woman who brought to life modern code-breaking. Others may find joy and hope in learning about how to truly experience love in See No Stranger. Regardless of what your preference is, these works and the many others held within the NSVRC/PCAR Libraries are sure to help lift spirits and bring peace during such an unpredictable time.

Little Mole Finds Hope by Glenys Nellist introduces the reader to a little mole who is sad until his mother shows him how to look for hope. He finds that signs of spring are everywhere, from the daffodil bulbs under the soil to the tiny buds on the branches above. Hope can be found even in the darkest places. The enduring story is sure to lift the spirits of people emerging from the cold of winter or a challenging season of life and inspire them to look for signs that spring will come again.
Kid Activists: True Tales of Childhood from Champions of Change by Robin Stevenson brings forth the fact that every activist started out as a child, and in some cases, were children when their activism began. Even the world's greatest champions of civil liberties had relatable interests and problems, often in the middle of extraordinary circumstances. Harvey Milk had a passion for listening to opera, and Dolores Huerta was once wrongly accused of plagiarizing in school. Kid Activists tells these childhood stories and more through kid-friendly texts and full-color cartoon illustrations.
Smithsonian American Women: Remarkable Objects and Stories of Strength, Ingenuity, and Vision from the National Collection by the Smithsonian Institute presents a special look at women's history in the United States. As described by the publisher, "this is seen through the lens of ordinary objects by and for extraordinary women. The book features more than 280 artifacts from 16 Smithsonian museums and archives and more than 135 essays from 95 Smithsonian authors. This magnificent piece presents women's history as only the Smithsonian can."
The Woman Who Smashed Codes: A True Story of Love, Spies, and the Unlikely Heroine Who Outwitted America's Enemies by Jason Fagone tells the story of Elizabeth Smith, who in 1916, went to work for an eccentric tycoon on his estate outside of Chicago. The tycoon had ties to the U.S. government and soon asked Elizabeth to apply her language skills to an exciting new adventure: code-breaking. Through this, she met her husband. The two would later be known as the "Adam and Eve" of the National Security Agency. After WWI, Smith used her skills to catch gangsters and smugglers during prohibition and then accepted a mission to discover and expose Nazi spy rings that were spreading across South America. During WWII, Elizabeth fought a classified battle against Hitler's Third Reich, cracking multiple versions of the Enigma machine used by German spies. Fagone unveils America's code-breaking history through the prism of Smith's life, bringing to focus the unforgettable events and colorful personalities that would help shape modern intelligence.
See No Stranger: A Memoir and Manifesto of Revolutionary Love by Valarie Kaur describes revolutionary love as the call of our time, a radical, joyful practice that extends in three directions: to others, to our opponents, and to ourselves. Kaur takes readers through her own journey – as a brown girl growing up in California farmland to find her place in the world. Drawing from the wisdom of sages, scientists, and activists, Kaur claims love as an active, public, and revolutionary force that creates new possibilities for ourselves, our communities, and our world. See No Stranger helps us imagine new ways of being with each other and with ourselves so that together we can begin to build the world we want to see.
Each of these works introduces and highlights extraordinary characters and people, making them relevant and relatable. If anything, they may help us focus on more positive things. They may also help us learn something new and put another wrinkle in our brain. Little Mole Finds Hope has found its way into my house, and he has become beloved, so it is with warmth that I share it and these other works with you. I wish you all a time of positivity and rest both now and into the new year. As always, I encourage everyone to check out the NSVRC/PCAR Libraries and let us know how we can help. I wish everyone a wonderful day and happy reading!