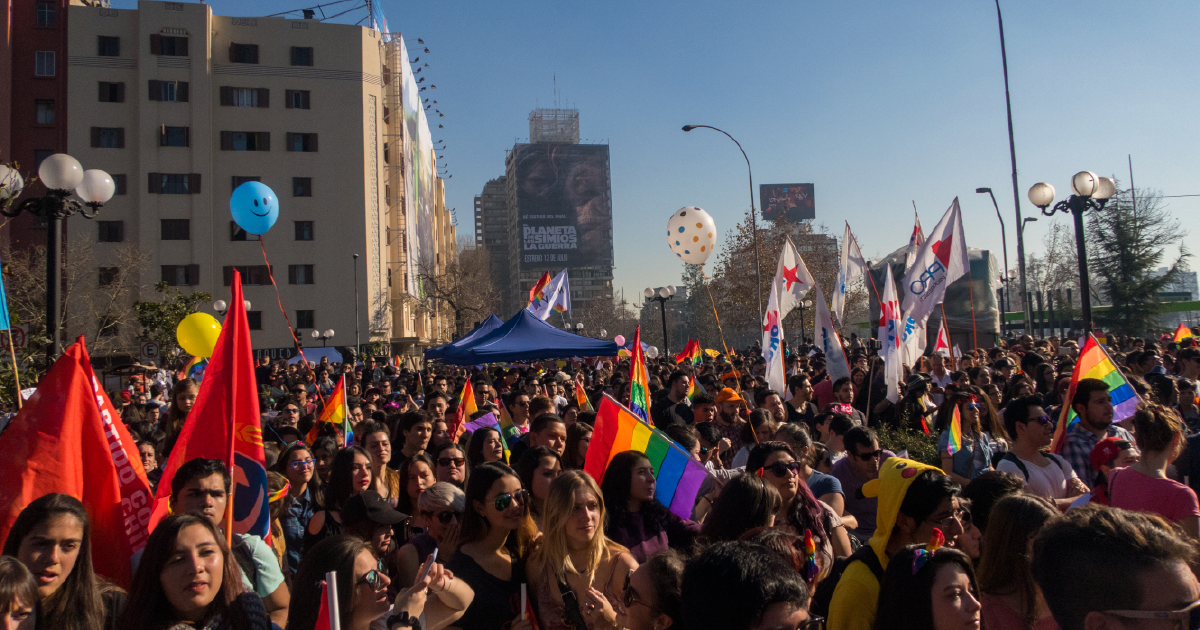 Although several streets in capital cities of Latin America will display plenty of rainbow flags during June, numbers are not encouraging when it comes to violence faced by LGBTQ communities: Currently Brazil has the highest rates of violence with 445 registered homicides in 2017.
A few days ago I was reading a report published by the Organization of American States, which depicted with a great concern the high rates of physical and mental violence that thousands of members of the LGBTQ community face on a daily basis in Latin America due their sexual orientation and identity. It is even more worrisome that there has been an emergence of an anti-LGBTQ rights movement across the region. Not only do these groups discriminate by appealing to intolerance, but they seek the adoption of policies that would eliminate LGBTQ rights and limit their options as citizens. Until very recently, few constitutional rights have been granted to gay individuals and couples living in Latin America. This includes Ecuador granting the right to gay marriage, and Colombia that in 2015 granted LGBTQ adoption.
In terms of safety, Brazil, Ecuador, Colombia, Bolivia, Argentina, Costa Rica, among other countries in the region, lead in the number of hate crimes and violent acts that threaten the safety and integrity of the LGBTQ community. Additionally, there is a lack of protections and resources for the LGBTQ community like there are in the U.S. Street harassment, derogatory insults, threats, torture, and homicide are the result of unchecked bias and inequity. Undoubtedly, this is a grave cost for Latin@s and Hispan@s inside the region and beyond. To better understand what this injustice looks like, consider the fact that in Colombia 142 people who identify as LGBTQ were murdered during the internal conflict frame (a conflict since 1964); in Argentina there is an attack every three days on members of the LGBTQ community, which total approximately 94 hate crimes annually; in Mexico nearly 28 people have been murdered due to their orientation and identity since 2018; and around 600 LGBTQ community members were murdered in El Salvador between 1993 and 2017.
Therefore, I think it is pertinent to ask: What does this mean for LGBTQ individuals living in Latin America today? Unfortunately, this question raises more questions than answers. There is an imminent risk of being a victim of violence, discrimination, abuse and threats, in addition to the lack of protections and rights that guarantee a plenty life in society. This is one example of the many ways discrimination and injustice in society prevents us from stepping forward toward a tolerant, respectful and safer future.
I want to think that my generation will challenge the status quo and work toward embracing a diverse region and establishing societies of mutual respect and love. In addition to painting Latin American streets with rainbows this June, let's back up that support with real change and support of the LGBTQ communities. This month, let us embrace diversity and paint Latin American streets in full color to symbolize and celebrate the presence and value of our LGBTQ communities. Let's end the violence that has been allowed to go on too long.
This blog is also available in Spanish.