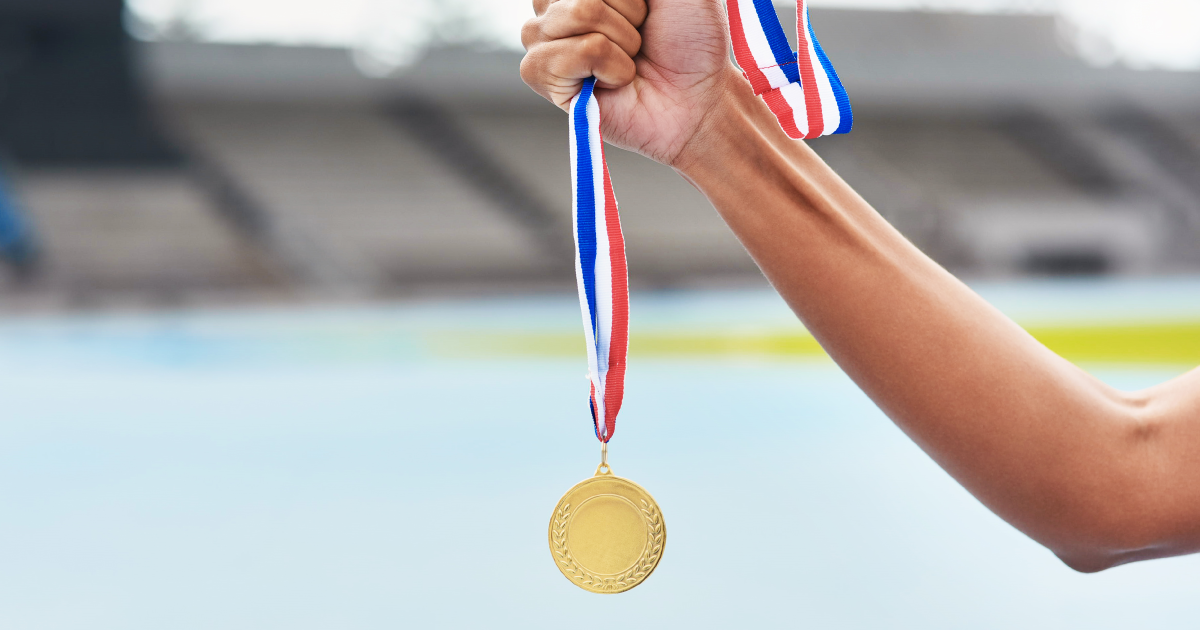 Athletes have oftentimes given us tales of triumph and victory. Small children look to these people as something to aspire to. Olympians are no exception. This year's Olympics have brought forth triumph and tragedy in a time that still doesn't feel right, but somewhat offers a glimpse of normalcy. With this in mind, I have chosen some encouraging children's books that highlight stories of strength and persistence. I have also chosen some resources to help children recognize their feelings. As we have seen through these games, athletes are human too and deal with the same emotions that adults and small children deal with every day.
Children's Stories on Strength and Persistence
She Persisted in Sports: American Olympians who changed the Game by Chelsea Clinton is an encouraging piece for any young person or aspiring athlete. In this third edition of the 'She Persisted' books, Clinton introduces readers to women who have excelled as athletes due to their persistence. This is a resource for anyone who has ever set goals for themselves, but who were told they would never make it. It is also a great work for those whose finish line seemed too far away and for those who have ever felt small or unimportant while giving it their best. This 'She Persisted' book features Wilma Rudolph, Mia Hamm, Kristi Yamaguchi, Venus and Serena Williams, Simone Biles, and many more. This book was written for ages 4-8.
Wilma Unlimited: How Wilma Rudolph Became the World's Fastest Woman by Kathleen Krull highlights a young woman that people doubted would ever walk again, after contracting polio in her childhood, who later became the first American woman to earn three gold medals in a single Olympics. Before she was five years old, Rudolph contracted polio that paralyzed her left leg. Everyone said that she would never walk again; however, Wilma refused to believe it. Not only would she walk again, but she would run. This dramatic and inspiring story is written for children preschool through third grade.
Flying High: The Story of Gymnastics Champion Simone Biles by Michele Meadows highlights the life and story of an Olympic champion. Before she became an elite gymnast, she spent time in foster care as a young child. When she was six years old, Simone's life changed. Her grandparents Ron and Nellie Biles adopted her and her sister Adria. Simone was also introduced to gymnastics, which launched a lifelong passion fueled by talent, sacrifice, and family support. Written for children 4-8, this inspirational story is sure to capture the heart of any budding gymnast.
Children's Books that Promote Mental Health
I cannot talk about the Olympics or sports in general without sharing a couple of books on mental health. During these Olympic games, we've seen athletes, including Simone Biles, take a mental health break from competing and speak openly about their struggles. Calm: Mindfulness for Kids by Wynne Kinder helps caregivers teach kids how to focus their thoughts and notice the world around them. This book includes mindfulness activities that help children learn about their emotions and how to understand them. This book is packed with activities and also includes an illustrated journal section at the back of the book that encourages children to make notes about their own thoughts and feelings.
One more excellent book to help kids sort through their feelings is I'm Happy-Sad Today by Lory Britain. Through this book children will learn to identify emotions in a fun and engaging way. It also includes a detailed plan for adults that outlines strategies, activities, and discussions while a little girl with rainbow socks and bright red sneakers explains the way that feelings can collide on the playground, in the classroom, or curled up in bed. This delightful book is written for children ages 3-8.
Speaking up about mental health struggles should never be frowned upon. Taking time for ourselves should never be seen as selfish. Athletes and people in general should always be allowed to take a step back. These tremendous women and athletes have only been able to perform at their best by creating a way for themselves. Everyone has big feelings, including children. Teaching them about these emotions and using examples in these stories may help them feel like these great people are just like them. As always, I encourage everyone to check out the NSVRC/PCAR Library for the many other fabulous resources available in the collection. Have a wonderful day and happy reading!