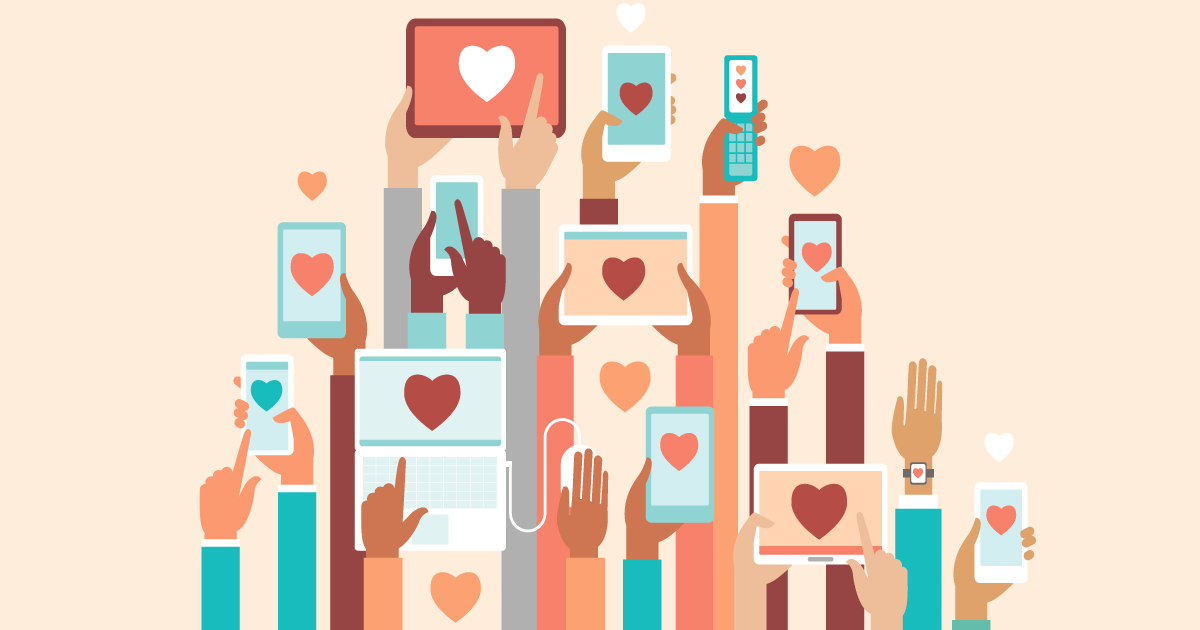 The following listing of survivor communities and hubs are intended to provide online support through the use of forums, chat rooms, self-help, and general resources to survivors of sexual violence. These resources are organized by the following: peer support, military service members and veterans, male survivors, culturally specific online support, and support for partners of sexual abuse survivors. Sexual Assault Programs should review these resources to become familiar with them before offering recommendations to survivors. Understanding the importance of internet safety and privacy will also help to educate and advocate for a safer virtual world as part of your program's efforts to provide resources to survivors of sexual violence.
BIPOC Survivors seeking support may also find our Finding Mental Health Support for BIPOC Survivors page helpful.
PEER ONLINE SUPPORT
A Long Walk Home (ALWH) uses art therapy and the visual and performing arts to end violence against girls and women. ALWH features testimonies and art by survivors and their allies in order to provide safe and entertaining forums through which the public can learn about healing from and preventing gender-based violence.
Adult Survivors of Child Abuse (ASCA) is an international self-help support group program designed specifically for adult survivors of neglect, physical, sexual, and/or emotional abuse. The ASCA program offers community-based self-help support groups, provider-based self-help support groups, web-based self-help support groups, and survivor to thriver workbooks.
The Advocacy Center offers online groups through the use of a secure platform. All groups are available to survivors of any gender identity or expression, sexual orientation, race or ethnicity, religion, ability, and immigration status. Support groups have an expectation of strict confidentiality from both facilitators and participants.
After Silence seeks to support, empower, validate, and educate survivors of rape, sexual abuse and all types of sexual violence by providing a website where victims can find answers and support about sexual violence. After Silence provides a free and moderated online support group, chat room, and message board with over 30 different forums ranging from topics created to discuss specific areas of healing and recovery form rape and sexual violence to more general discussions and lighter topics. Survivors can connect with one another in real time, share their stories, and ask questions of each other. The After Silence website can also be viewed in Spanish.
Alexandra House offer virtual support groups for survivors of domestic, sexual, and relationship violence and elder abuse. These groups provide opportunities for survivors to share personal experiences, discuss coping strategies, and find support.
ADAA's anonymous peer-to-peer online anxiety and depression support group aims to be a friendly, safe and supportive place for individuals and their families to share information and experiences.
End the Silence is an online forum for prose, poetry, and visual art dedicated to ending the silence surrounding sexual violence. Their mission is to promote communication about sexual violence by empowering survivors and their loved ones to use creative expressions as a tool to reclaim their voices.
Finding Hope Support Groups are a safe place for survivors of child sexual abuse to connect with and heal alongside fellow survivors in their own communities. The groups are run by survivors, for survivors, and have three priorities: safety, community, and education.
Fort Refuge is a community of abuse survivors offering peer support through online chats and forums. Fort Refuge also offers a library with resources to help confront some of the difficult issues faced by abuse survivors, as well as the opportunity to give support to others.
Gift from Within is a non-profit organization dedicated to those who suffer from post-traumatic stress disorder (PTSD), those at risk for PTSD, and those who care for traumatized individuals. The website develops and disseminates educational material, including videotapes, articles, books, and other resources including trauma support resources and an email pen-pal support network.
This non-profit organization is operated solely by survivors and volunteers. The website offers various educational resources to survivors and professionals by mail for a minimal charge.
A volunteer-driven organization and team composed of people from all around the world, the mission is to reach out and offer hope to child abuse survivors. Open and private forums and resources are available to adult survivors of child sexual abuse and their loved ones.
Meetup offers several online group meetings for survivors of domestic violence, sexual assault, childhood trauma, and more. Be sure to set the location to your local area to see what's near you.
Our Wave is a space for survivors to share and tell their stories, as well as ask questions and connect with healing. Our Wave seeks to empower survivors, educate society, and strategize to develop smarter prevention methods.
Pandora's Project offers peer support to anyone who has been a victim of rape, sexual assault, or sexual abuse through their online message board, chat room and blogs at Pandora's Aquarium. The rape and sexual abuse online support group has specific forums for men and women, teens and older survivors, LGBTQ rape and sexual abuse survivors, and friends and family of survivors. Pandora's Project also provides a resource list for International Crisis Centers and Hotlines.
Peace Over Violence provides a number of virtual resources, and a safe place to connect with other survivors who share similar experiences. Support groups are available for survivors of domestic and sexual violence and for men who have experience non-consensual sex, and also offer art therapies, trauma informed yoga, and resiliency strategies. All services are offered in English, Spanish, and ASL.
Safehouse offers support groups available via Zoom video and/or audio conference. Support groups include:
Sexual Assault Support Group – Mondays, 6-7:30 pm Central
Domestic Violence Support Group – Thursdays, 6-7:30 pm Central
Men's Domestic Violence/Sexual Assault Support Group – Tuesdays, 6-7:30 pm Central
Spanish-Speaking Domestic Violence/Sexual Assault Support Group – Wednesdays, 6-7:30 pm Central
Black Women Support Group – Wednesdays, 6-7:30 pm Central
Safe Connections – a 10 week curriculum based program for allies against harmful or unhealthy relationships and survivors of sexual assault or domestic violence with I/DD (Intellectual and Developmental Disabilities), Thursdays, 2:30-4:30 pm Central
Support Groups Central hosts a selection of Virtual support group meetings including the "Tattered Flower" group for survivors of sexual abuse, which can be found under the 'Women' group category.
Survivors Chat is a community providing a place where survivors can come together through chats, forums, resources and Tumblr to help support each other and in times of need.
SIA is a global network of survivors of incest and their supporters who host groups and meetings for with other survivors to find mutual support.
Survivors Manual is an online space created by Angela Shelton, born from her years of traveling with the documentary Searching for Angela Shelton, and includes resources, a healing podcast, articles, videos, workbooks, mental health techniques, and more.
SNAP is an independent network of survivors of religious sexual abuse and their supporters who connect with other survivors and work to create policies and practices to end sexual abuse.
The Lamplighter Movement is an international movement for incest and child sexual abuse recovery. Their website hosts a list of "The Repair Program" group chapters, book recommendations, resources, poetry, and more.
The Trauma Survivors Network offers a list of online support groups which cover an array of intersectional positions and experiences which are potentially useful for survivors.
Turningpoint hosts The Creative Healing Support Group (also known as the Sexual Assault Support Group) as well as other supportive networks for survivors.
The Voices and Faces Project is a documentary initiative created to bring the names, faces and stories of survivors of sexual violence and trafficking to the attention of the public. It offers a speakers bureau, additional websites for resources, sexual violence survivor story archive, and a series of documentary and creative projects—including the country's first creative writing workshop for survivors of sexual and domestic violence and trafficking.
Voices of Courage include chapters written by 12 survivors sharing personal stories of their resiliency of surviving sexual violence.
Access the free book here:
7 Cups of Tea is an online emotional support service. By using secure and technology, this anonymous service is available 24/7 to anyone worldwide by chat or phone. Connections to listeners are private, one-on-one conversations initiated on demand. Listeners only know what is disclosed to them by the person they are helping. Contact information used to connect the call or chat is kept strictly confidential.
MALE SURVIVORS
Male Survivor provides resources and support for men who were sexually victimized as children, adolescents, or adults.
This website provides a web forum for male survivors of child sexual abuse or adult rape, and includes an alphabetized collection of terms and empowerment statements.
This is a project of 1 in 6 that supports male survivors to provide their portraits, biographies and stories of healing.
SAMSN runs groups for men who were sexually assaulted as young boys or adolescents. The groups run for eight weeks and are two hours in length. Any male who was sexually assaulted during his childhood can contact SAMSN about joining one of our groups, and there is no cost to attend.
The mission of 1in6 is to help men who have had unwanted or abusive sexual experiences in childhood live healthier, happier lives. 1in6 also provides information and support resources on the web and in the community for family members, friends, partners and professionals.
See also Safehouse in the above 'Peer Support' Section
MILITARY SERVICE MEMBERS AND VETERANS
Make the Connection is an online resource for veterans to share experiences and obtain resources about sexual violence.
Safe HelpRoom allows sexual assault survivors in the military to connect with and support one another in a moderated and secure online group chat environment.
Service Women Action Network's (SWAN) mission is to transform military culture by securing equal opportunity and freedom to serve without discrimination, harassment or assault; and to reform veterans' services to ensure high quality health care and benefits for women veterans and their families.
CULTURALLY SPECIFIC
Arte Sana provides bilingual training on sexual assault, cyber advocacy and survivor activism opportunities, and survivor empowerment through the arts.
BWSS provides a list of important resources for LGBTQ2S and non-binary survivors of violence including non-heteronormative centered approaches at violence and healing theory, safety planning, courses, and virtual outreach resources.
Center for the Pacific Asian Family (CPAF) was founded to help address domestic violence and sexual assault in the Asian and Pacific Islander communities. Their mission is to build healthy and safe communities by addressing the root causes and the consequences of family violence and violence against women. Their site is offered in ten different languages.
The Diversity Center's Trans Program offers ongoing Virtual Support Groups During COVID-19. The support and discussion group is for people (of any age) who identify on the spectrum of trans/nonbinary/agender/genderfluid and more.
Gender Spectrum hosts free online groups for pre-teens, teens, parents, caregivers, and other family members and adults. These groups provide an opportunity to connect with others on topics of gender, share experiences, and feel the comfort of a supportive community.
Minnesota Indian Women's Sexual Assault Coalition's provides online resources and additional links to helpful information. Their mission is to create awareness and build resources to influence social change and reclaim traditional values of Native women.
The National Organization of Asian and Pacific Islanders Ending Sexual Violence (NAPIESV) provides support to local/community-based programs and governmental organizations in enhancing their services to victims of sexual violence from the Asian and Pacific Islander communities nationally and in the U.S. territories.
The Deaf hotline offers safe, confidential advocacy services for Deaf survivors and service providers. We also provide resources and education about the need for Deaf abuse outreach programs. The NDVH has partnered with the Abused Deaf Women's Advocacy Services (ADWAS) to provide advocacy for Deaf people through email, live chat, and video phone, and also offer an interactive safety plan.
GLBT National Help Center provides free and confidential telephone and internet peer- counseling, information, and local resources for LGBTQ callers throughout the U.S.
Support groups offered by The Network La Red gives LGBTQIA+ survivors the opportunity to express themselves, honor their experiences, and develop community connections with other survivors at their own pace. Their website has several other online resources in service to the LGBTQIA+ community.
LOVED ONES OF SEXUAL ABUSE SURVIVORS
MOSAC hosts online discussions and support groups for mothers of sexually abused children, and has links to other talking groups on their website.
Support for Partners provides support for partners of those who have been sexually abused as children. This website provides an online forum and a library of resources to develop skills that help partners in their relationships and provide information about abuse and its effects.
YOUTH AND HEALTHY SEXUALITY
Advocates for Youth works to help young people make informed and responsible decisions about their reproductive and sexual health.
Answer is a national organization dedicated to providing and promoting comprehensive sexual education to young people and the adults who teach them.
Ask Trevor offers TrevorChat — a free, "confidential and secure" online messaging service that provides live help through this website to LGTBQ youth. TrevorChat is only intended to assist those who are not at risk for suicide. The site also offers TrevorSpace (https://www.trevorspace.org/) a social networking site for LGTBQ youth ages 13 through 24 and their friends and allies.
Iwannaknow.org, by the American Social Health Association (ASHA), offers information on sexual health, sexually transmitted infections (STIs), and healthy relationships for teens.
PowerToDecide.org offers information on sex, relationships and contraception for teens.
This online booklet by the Vermont Network Against Domestic and Sexual Violence uses comic book illustrations and activities to discuss healthy relationships and sexuality for teens.
Safer Society Foundation has two major initiatives: New Circle Mentoring and Safer Society Press. New Circle Mentoring helps at-risk children overcome unique obstacles in their paths to healthy adulthood. Safer Society Press provides free digital literature and "The New Circle" magazine for people who work with and care for at-risk children and teens.
Sex, Etc. is part of the Teen-to-Teen Sexuality Education Project developed by Answer, a national organization dedicated to providing and promoting comprehensive sexuality education to young people and the adults in their lives.
Starvista holds a Teen Crisis Services chat from Monday to Thursday 4:30-9:30pm PST. Support is peer-to-peer under staff supervision. The chat serves ages 13+ but will not turn away any youth on the basis of age.
The Line Campaign empowers young leaders to create a world without sexual violence. This campaign creates dialogues around sexuality, relationships, consent and sexual violence by using film, social media, and community building.
Your Life Your Voice provides online forums, live chats, and hotline support for youth who have experienced sexual violence. The website also offers additional self-help and self-care resources.
COVID-19 SPECIFIC ONLINE RESOURCES
The Dinner Party is building a worldwide community of 20- and 30-somethings who have each experienced the loss of a parent, partner, child, sibling, other close family member, or close friend. Members are invited to virtual dinners to share and support each other.
Mental Health Match provides a collection of virtual support groups which are specific to both COVID-19 and sexual violence.
The Global Healthy Living Foundation is a non-profit whose mission is to improve the quality of life by advocating for improved access to health care at the community, state, and federal levels, and amplifying education and awareness efforts within its social media framework. The Global Healthy Living Foundation provides resources to help cope with mental health concerns during the coronavirus pandemic
The National Coalition Against Domestic Violence (NCADV) provides a treasure chest of online materials on COVID-19, including a Resource List, Virtual Education Events, Legislative updates & Action Alerts, and more.
The Body Politic COVID-19 Support Group is open to people experiencing COVID-19 symptoms, COVID-19 survivors people recovering from COVID-19 or dealing with post-viral syndromes as a result of the virus people who have tested positive for COVID-19 and caretakers and immediate family of COVID-19 patients who are currently too sick to actively participate in the group.
ADDITIONAL RESOURCES
RAINN provides the national hotline for sexual violence survivors (1-800-656-HOPE) as well as provides a website with information on topics related to sexual assault. RAINN also provides confidential crisis counseling online for rape and sexual abuse survivors in the U.S. and internationally.
(NSVRC does not endorse any of the following groups)
EN ESPAÑOL
After Silence busca apoyar, empoderar, validar y educar a victimas de violación, abuso sexual y todo tipo de violencia sexual al proporcionar un sitio web donde las víctimas pueden encontrar respuestas y apoyo sobre la violencia sexual. After Silence ofrece un grupo de apoyo en línea gratuito y moderado, una sala de chat y un tablero de mensajes con más de 30 foros diferentes que van desde temas creados para discutir áreas específicas de curación y recuperación de la violación y la violencia sexual hasta discusiones más generales y temas más ligeros. Las víctimas pueden conectarse entre sí en tiempo real, compartir sus historias y hacerse preguntas entre ellos. El sitio web de After Silence también se puede ver en español
Gender Spectrum ofrece el Grupo de padres en Español Este grupo en el "Lounge," de la comunidad en línea de Gender Spectrum, será de gran ayuda para adultos de habla hispana y que se encuentran lidiando con el constante desarrollo de la identidad de género de un menor o adolescente en sus vidas. Adicionalmente al grupo del Lounge, en el cual los padres pueden conocer a otros padres por medio de mensajes que escriban en línea, este grupo también cuenta con la posibilidad de unirse al grupo de apoyo vía telefónica de Gender Spectrum el cual, se lleva a cabo mediante una conferencia telefónica en español una vez al mes. espanol@genderspectrum.org.
La Ventanilla de Atención Integral para la Mujer (VAIM) ofrece este servicio a través de la aplicación Zoom una vez por semana, ante el aumento de estos casos durante la pandemia del coronavirus. Las clases se ofrecen todos los martes, entre las 4 y 6 p.m. Los interesados deben enviar un correo a proteccionconlan3@sre.gob.mx para registrarse. Las sesiones son completamente gratuitas.
Para la recuperación y/o prevención en casos de violencia doméstica Mujeres Latinas en Acción ofrecen servicios de intervención en crisis, una línea de ayuda disponible las 24 horas, proporcionamos consejería individual y de grupo, terapia para adultos y niños, asesoría legal, educación comunitaria, y capacitaciones para profesionales y voluntariado, y otros recursos de ayuda. Línea de Crisis de Violencia Domestica de 24 horas: 312-738-5358.
Servicios ofrecidos de Peace Over Violence son para sobrevivientes de Violencia Doméstica, Abuso Sexual y Acoso, y apoyan con problemas emocionales, información, acompañamientos, referencias, y abogacia las 24 horas ,7 dias a la semana.Los grupos de apoyo proveen un lugar seguro para conectarse con otros sobrevivientes, quienes comparten experiencias similares. Consejeras entrenadas co-facilitan los grupos en un ambiente confortable.
Safehouse ofrece grupos de apoyo en español disponibles a través de video o audio conferencia de Zoom. 'Esperanza y Empoderamiento'- El grupo de habla hispana se reúne los miércoles de 6 a 7:30 p.m. Tambien tienen una Linea de Apoyo de 24 horas: 734-995-5444
Si tiene preguntas acerca del grupo o necesita mas información, envíenos un correo electrónico a supportgroups@safehousecenter.org o llame a Anna Chum al 734-973-0242 ext. 270.
RAINN ofrece apoyo gratuito las 24 horas al día, 7 días por semana para los sobrevivientes de la violencia sexual y sus seres queridos. Los recursos incluyen una Línea de Ayuda Nacional Online de Asalto Sexual y una opción de chat en vivo que es gratis, confidencial y segura.
La línea directa ofrece chat en línea y apoyo para víctimas de violencia y abuso doméstico.
The Network/La Red es una organización de justicia social dirigida por sobrevivientes que trabaja para eliminar el abuso de pareja en las comunidades lesbianas, gay, bisexuales, transgénero, SM, poliamorosas y cuir. Ofrecen muchos recursos al servicio de la comunidad de habla hispana.
El Programa Latina de Woman Inc. ofrece manejo de casos a profundidad para sobrevivientes de violencia doméstica de habla hispana y trabaja para apoyar sobrevivientes en un ambiente culturalmente apropiado.