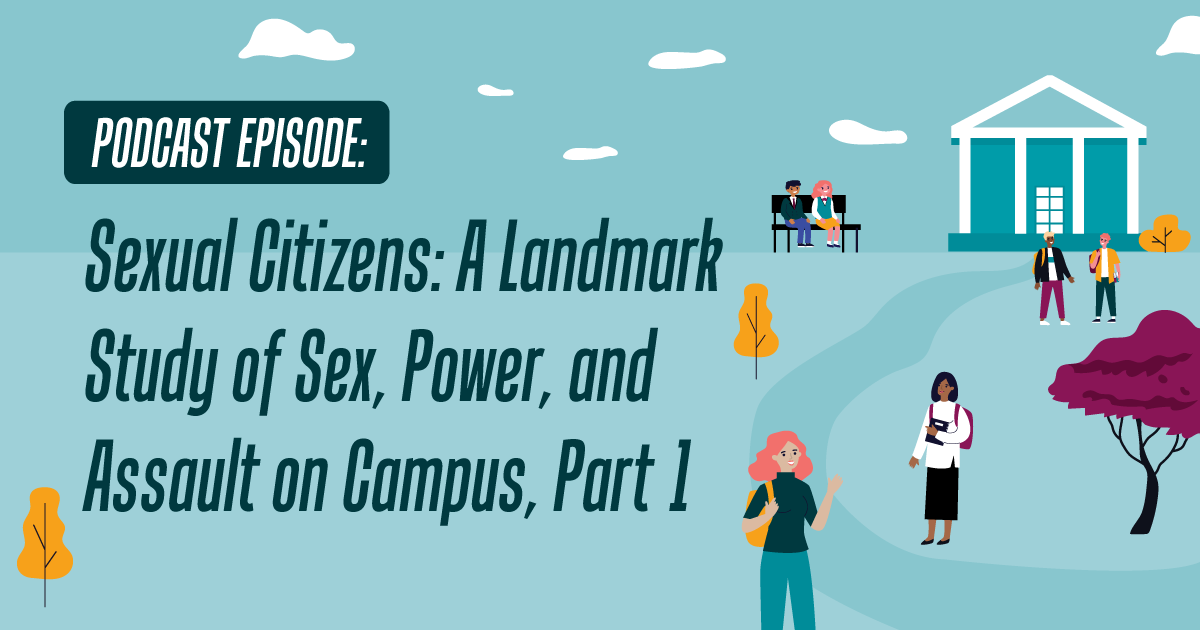 Content warning: This episode contains a detailed account of a sexual assault.
In the first part of a two-part episode, we speak with Dr. Jennifer S. Hirsch and Dr. Shamus Khan, authors of the book Sexual Citizens: A Landmark Study on Sex, Power, and Assault on Campus. Sexual Citizens was named one of National Public Radio's Best Books of 2020. In this episode, we discuss the principles of the book and its key concepts: sexual projects, sexual citizenship, and sexual geographies.
Participants:
Jennifer S. Hirsch, Ph.D, Mailman School of Public Health at Columbia University
Shamus Khan, Ph.D., Princeton University
Chad Sniffen, M.P.H., National Sexual Violence Resource Center
Sexual Citizens transforms how we understand and address sexual assault. Through intimate portraits of life and sex among today's college students, Jennifer S. Hirsch and Shamus Khan present an entirely new way to understand sexual assault. Their insights transcending current debates about consent, predators in a "hunting ground," or the dangers of hooking up.
Sexual Citizens reveals the social ecosystem that makes sexual assault a predictable element of life on a college campus. The powerful concepts of sexual projects, sexual citizenship, and sexual geographies, provide a new language for understanding the forces that shape young people's sexual relationships. The result transforms our understanding of sexual assault and provides a new roadmap for how to address it.
- SexualCitizens.com