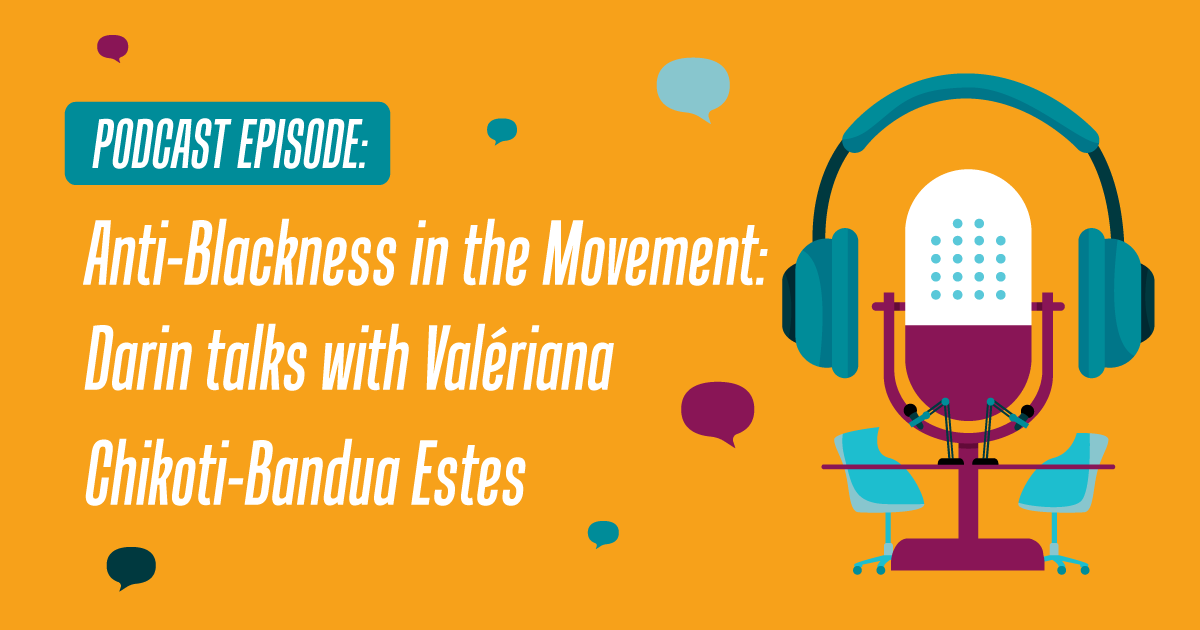 Darin Dorsey recently spoke with five Black movement leaders about their experiences of anti-Blackness in the movement to end gender-based violence and ways to create a movement that is inclusive of Black workers and survivors.
For organizations striving to serve as allies and accomplices to Black communities, these five podcasts are a tool to better understand how they can fulfill their commitments and create a movement that addresses gender-based violence against all people while following the lead of the most marginalized among us.
Participants: Darin Dorsey, Rooting Movements; Valériana Chikoti-Bandua Estes, Necessary Interruptions
NSVRC Editing Note: This podcast has been edited for time and continuity. As such, some details were removed. This podcast captures a portion of the guest's experience. We encourage listeners to read the Mother Jones article (listed below). The guest also offers their contact information in the podcast episode.