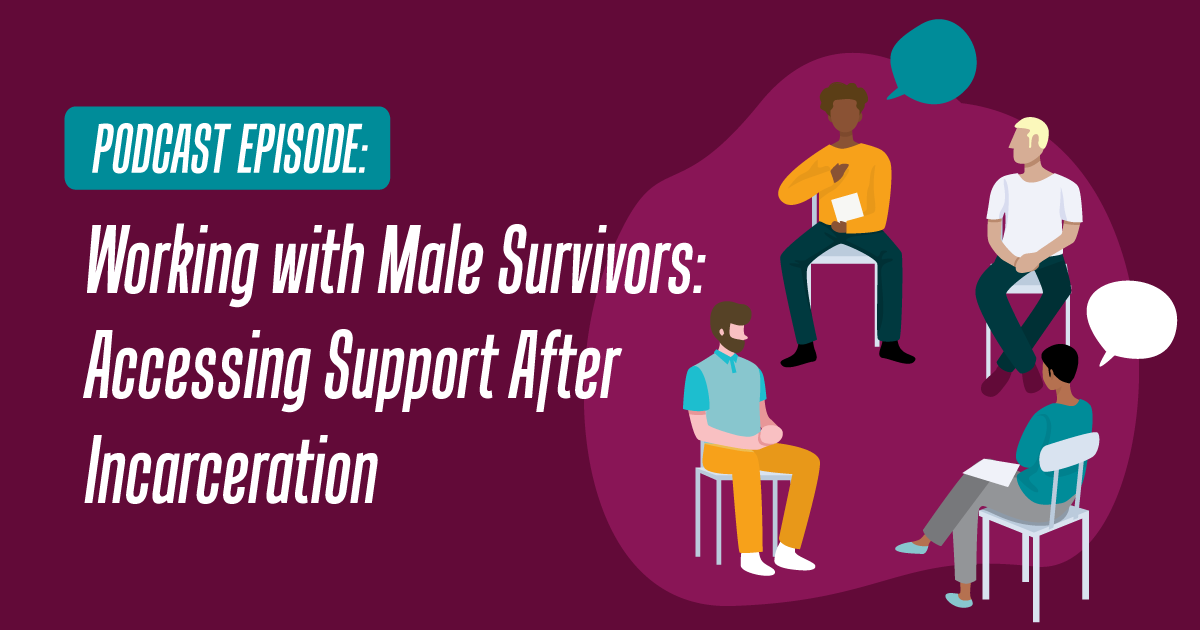 Tonjie Reese, who was the Senior Program Officer at Just Detention International at the time of this recording, talks with Louie Marven from NSVRC about working with male survivors who are formerly incarcerated. JDI supports survivors who are incarcerated and advocates who work with survivors who are incarcerated, and there are lots of opportunities for advocates to support survivors as they reenter the community.
Participants
Louie Marven, Training Specialist, NSVRC
Tonjie Reese, Senior Program Officer, Just Detention International
This resource is part of Working with Male Survivors of Sexual Violence.
This episode was supported by Grant No. 2016-TA-AX-K035 awarded by the Office on Violence Against Women, U.S. Department of Justice. The opinions, findings, conclusions, and recommendations expressed in this publication/program/exhibition are those of the author(s) and do not necessarily reflect the views of the Department of Justice, Office on Violence Against Women.