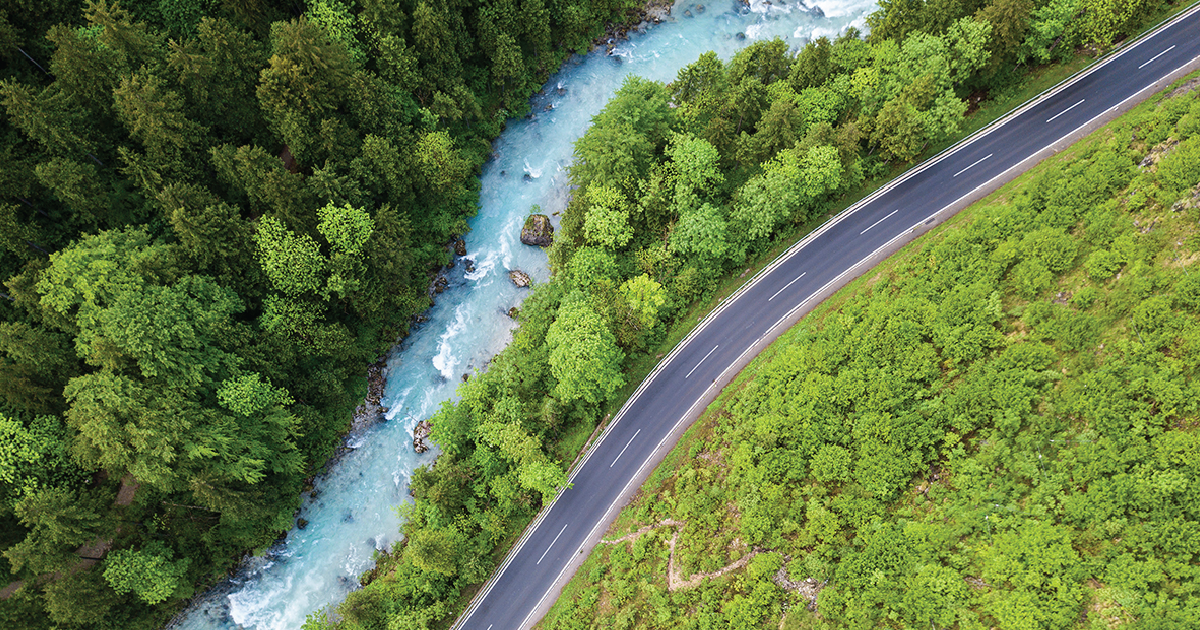 Turning midstream changes into a roaring river:
How RALIANCE and MOCSA pivoted to help more children
By Joshua King and Rene McCreary
Metropolitan Organization to Counter Sexual Assault (MOCSA)
In 2017, the Metropolitan Organization to Counter Sexual Assault (MOCSA) partnered with RALIANCE through a Category 2 grant to provide therapy for Youth with Problematic Sexual Behaviors (YPSB). This at-risk population is often mislabeled as "sex offenders," and research shows they can benefit greatly from counseling. However, families, caregivers, and service providers are often uninformed about how or where to get help. As a national leader providing treatment for YPSB, MOCSA sought to expand the program for families and youth who are currently in the foster system in Kansas City.
A local agency specializing in foster care worked with MOCSA during this stage, which began with community outreach. Over 4,000 case managers, social workers, and caregivers were contacted through printed newsletters and were offered training regarding problematic sexual behaviors. Four live workshops and one webinar was conducted, and participants learned how to respond and where to find resources and treatment. This outreach initiative not only increased awareness and knowledge about YPSB, but also resulted in numerous referrals to MOCSA. Families who might not otherwise have received services were provided effective, evidence-based
counseling, free of charge.
However, this success did not come without challenges. In the midst of the project, staffing changes occurred at both agencies, leaving us without a primary conduit to the target population and a lack of professionals adept at conducting PSB-CBT (Problematic Sexual Behavior Cognitive-Behavioral Therapy) treatment protocol. Despite having exceeded nearly all our objectives by that time, we were now struggling to provide services and engage foster kids and caregivers.
As any program manager knows, these types of obstacles are expected during project implementation, especially in the field of sexual violence prevention. But what happened in this instance was different. MOCSA and RALIANCE agreed that we could, and should, strive to continue our efforts. RALIANCE gave us the encouragement and flexibility to innovate and pivot. Together, we explored new ways to connect with foster families and discussed potential service enhancements. Additionally, we wanted to gain first-hand knowledge from caregivers who were living with and helping foster youth manage their behavior effectively.
From this came a complete project revision that preserved the original outcomes while adding new goals. We conducted a focus group of foster parents and case managers to field their perspectives on problematic sexual behaviors among youth in their foster care. We contracted with a videographer to record their discussion, and MOCSA's counseling team analyzed the insights, needs, and resources of the participants, while the development team edited the video for promotion. At the same time, MOCSA's Director of Counseling reached out to other partner agencies and successfully conducted additional trainings for their staff based on high demand in the community and the lack of knowledge about how to address these issues for kids "in the system."
These efforts resulted in impactful deliverables: MOCSA produced two six-page Resource Guides — one for caregivers and one for professionals — and distributed 250 hard copies throughout the Kansas City metro. We also generated four videos for online distribution, titled "Insights from Foster Parents – Addressing Problematic Sexual Behaviors." These short, two-minute PSAs include personal stories about the issues, reactions, and support networks for foster families. Shared through a social media campaign on Facebook, Instagram, YouTube, and LinkedIn, these videos achieved 254,952 impressions and 718 clicks.
Training materials produced a sharable webinar to give more professionals access to YSBP training. Additionally, the focus group generated two critical insights: 1) foster caregivers are hesitant to seek services for PSBs out of fear of losing their licenses as foster parents, and  2) professionals have limited capacity to implement the full therapy model of the PSB-CBT treatment protocol. Both these insights have shaped how MOCSA conducts outreach to parents in the system as well as training and implementing therapy for clients. Overall, the additional outreach, training, and collaborative efforts allowed MOCSA to reach vastly more people than we originally intended.
Overall, the additional outreach, training, and collaborative efforts allowed MOCSA to reach vastly more people than we originally intended.
Throughout this project, RALIANCE's commitment and support was unwavering. As a partner invested not just in the stewardship of funding, but in the lives of people "on the ground," they offered a rare collaboration that aligned with MOCSA's passion and service to youth and families. As is all too familiar in the field of sexual violence, we often hear the phrase, "if only our funders would…." This project was a testament to the fact that RALIANCE is a funder who does — and it showcases the success MOCSA and agencies around the country can have in healing children and families when we work together to prevent sexual violence. 
Learn more!
Watch MOCSA's video series at https://bit.ly/2srRNJ1
Find their resource guides at mocsa.org
Learn more about RALIANCE grantees at www.raliance.org/grant-program/
---
This article appears in the Fall 2018 print edition of The Resource.