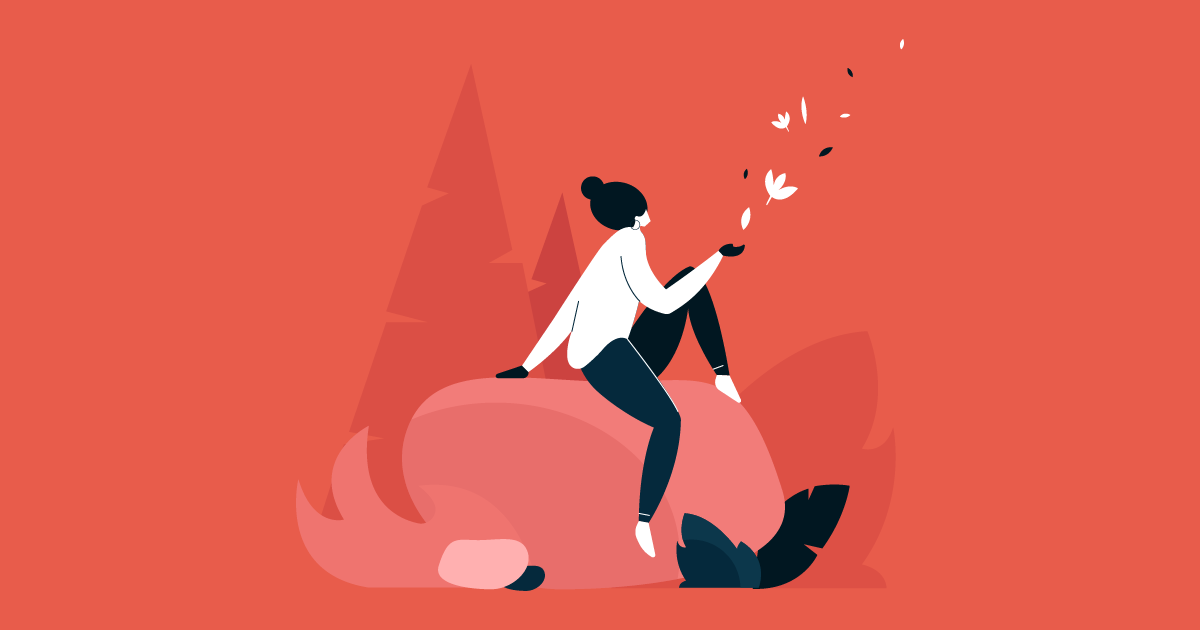 For many of us, uncertainty and a lack of control trigger feelings of unsafety. Yet in the face of multiple pandemics and an explosive political season, these difficult emotions are an all too familiar baseline. More so, when we are surrounded by escalating risks and panic — ranging from fear for the health of ourselves and loved ones, financial uncertainty, and social unrest — it becomes increasingly difficult to be fully aware of the toll of these threats to the safety of our health, financial well-being, and community on our bodies and minds.
For anyone with a trauma history, including survivors of sexual assault, these layers of distress awaken the imprints of sexual trauma on the body and mind. Molly Boeder Harris, Founder and Director of The Breathe Network, describes how destabilizing this experience can be:
"...some of our bodies are consciously and unconsciously remembering past states of threat, overwhelm, and inescapable attack. This remembering may set off a number of internal physiological alarms, thereby causing survival patterning to re-emerge."
Whether you are a survivor, advocate, educator, or loved one, reflecting and noticing your thoughts, feelings, and body sensations is a gateway to self-care. For many of us, stress pulls us in the opposite direction, dampening our awareness of our bodies and breath and making it difficult to stay grounded and mindful.
Distress doesn't just take a toll on us individually. Our own emotional health and connectedness to others is a protective factor that serves as a building block to prevent sexual assault, harassment, and abuse in our relationships, communities, and society. In a time when we are surrounded by suffering, it can be easy to dismiss our own everyday experiences of loss and hardship. For many of us, separating ourselves from and numbing these difficult emotions is also a coping strategy that has helped us survive the adversity we have faced and keep ourselves afloat. The fact that taking care of ourselves as individuals impacts our community as a whole reminds us that self-care is not selfish. If your goal is to help other people, then you first have to look after yourself first.
Recent research published by the CDC found that during COVID-19 "40% of U.S. adults reported struggling with mental health or substance abuse." This study confirmed the majority of U.S. adults are experiencing anxiety, depression, and mental health impacts through the COVID-19 pandemic.
The research also points to a disproportionate mental health impact on young adults, Hispanic and Black persons, essential workers, unpaid caregivers, and those with preexisting mental health conditions such as PTSD.
This study affirms that preventing and treating the broad impact on mental health of COVID-19 and systemic issues that have been illuminated by the pandemic, such as racism will require policies and practices to address health inequity, barriers to treatment, and expanding resources. These are the types of big-picture changes that require empowered individuals and communities to work with leaders and institutions toward meaningful, long-term solutions. For this reason, our collective well-being is supported when we take the opportunity to notice our own fear, distress, and hyperarousal when our bodies kick into high alert as a result of our daily lives triggering experiences of trauma.
Protecting and preserving ourselves is survival in times of crisis and uncertainty. Practicing self-care is an act of compassion toward healing ourselves and the world around us. You are not alone if you are finding it difficult to take care of your physical, emotional, and mental health during this time when both the resources inside and beyond ourselves are so limited. Here are a few simple strategies that may be helpful during difficult and unsettling times:
Drink water and stay hydrated.
Be gentle with yourself and others by letting go of judgemental thoughts.
Try and slow down to notice your pattern and pace of breathing. Is your breath slow and steady? Fast and shallow?
Scan your body and notice where you may be holding tension and tightness. What feels tense? Are there areas of chronic pain or discomfort?
Consider placing your open palm over your heart while you notice the rise and fall of your chest.
Use the sights, scents, and sounds that bring you comfort to change your surroundings such as looking out the window, lighting a candle, or playing your favorite playlist.
Find grounding in your purpose. Remember your own unique "north star" that has helped guide you through other challenging times. Focus on what brings you inspiration and meaning.
Set boundaries to guard against information overload and excessive screen time. In times of crisis, it's important to preserve our taxed nervous systems by limiting exposure to news and social media.
Reach out to a friend or caring person by phone, social media, text, or email. Both connecting with those who can support us or checking in on those who may also need support is uplifting.
Remember, acknowledging tough feelings and the areas where you are struggling is enough. Just reading this blog and knowing you are not alone in feeling overloaded, and exploring why that might be, is a compassionate step that can be a meditative form of self-care.
Additional resources: