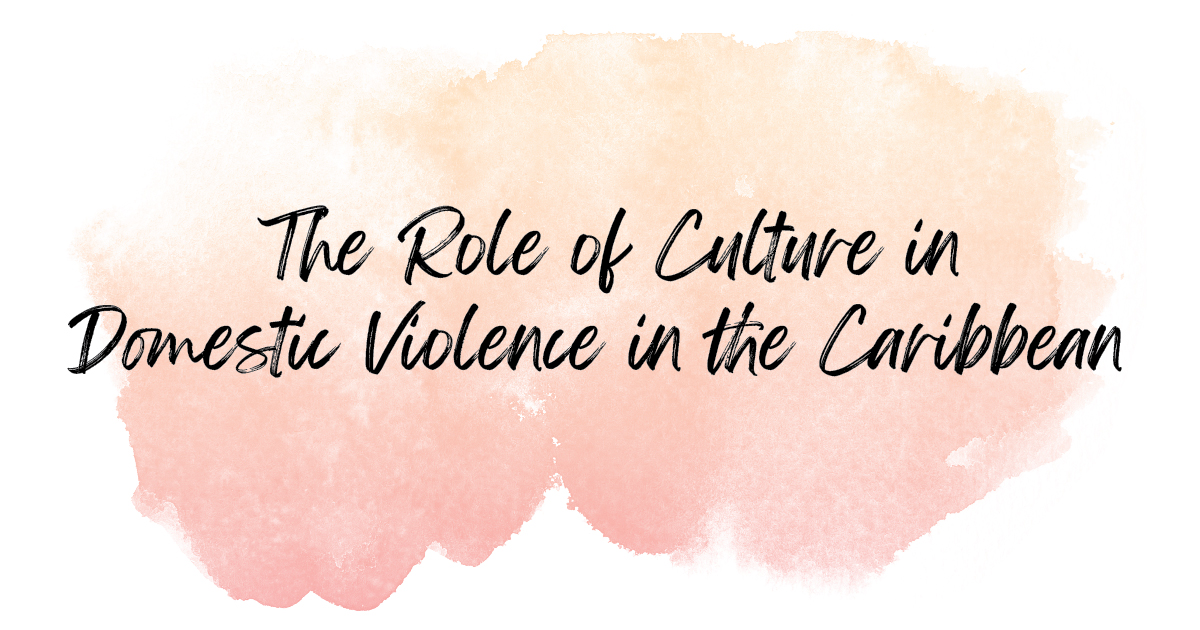 Intro:  No matter one's country, ethnicity, race, class, gender identity, ability, health, socio-economic status, religion, or education level, domestic violence affects everyone. Yet, as we explore the issue of activists living in the midst of the very injustices they work against, it's important to remember the cultural components that surround the work. Domestic violence doesn't just happen to individuals…it occurs across and within communities. When children are raised in their community, their likelihood of seeing, hearing about, or experiencing domestic violence increases given the factors of awareness and prevention that exist. Research shows that children exposed to domestic violence are more likely to both perpetrate and be victimized by domestic violence in the future. Factors such as willingness to intervene, awareness of rights, likelihood to seek help, or support available to the victim are often culturally-comprised. In this blog, Dr. Laurie Samuel of Cupid's Sting Non-Profit educates us on the realities of domestic violence in the Caribbean and her hopes of a brighter future.
Domestic violence in the Caribbean is as normal as rice and peas. Official statistics show that nearly 40% of women across the Caribbean experience violence at the hands of their partners (UN Women, 2019). The violence is physical, sexual, economic, and emotional in nature.ost women suffer in silence and do not engage formal measures such as the police or social services (Pemberton and Joseph, 2018). Due to underreporting, numbers are much higher than what is reported-and the violence is not a secret. Everyone knows which friend, auntie, or co-worker is being beaten by their partner, yet no one speaks up because violence has become normalized. In fact, in their study of intimate partner violence in Trinidad and Tobago, Pemberton & Joseph (2018) surveyed victims and asked them if a man is justified in beating his partner and more than 50% stated yes. Reasons range from talking back, burning dinner, to going out without permission. These attitudes are deeply ingrained in the culture, which make interventions designed to prevent and reduce intimate partner violence extremely difficult.
Other risk factors exist. Those that witnessed or experienced violence in their homes as children are more likely to experience domestic violence in their relationships as adults.  Younger women are also more likely to be victimized. Furthermore, if the male partner is unemployed, domestic, and intimate partner violence increases (UN Women, 2019). 
A study of Jamaican women conducted by UN Women found that 83% reported incidents of intimate partner violence preceding an argument or quarrel. Yet these victims do not seek help for fear of consequences and blame. Silence is their currency and violence is merely a part of their routine. They vow to do better next time, and make sure the dinner is hot and has enough salt, and that the children are quiet. They will make sure not to talk back and worry if the neighbor heard the breaking of the dishes or her muffled screams as she protected her head while her partner beat her and beat her until he was exhausted.  
Where can she go? She has no job and she does not want to worry her family. So, she keeps the violence to herself.  But everyone knows. Everyone knows that every payday, her partner goes to the rum shop, comes home drunk, and beats on her. When she walks down the street with her head downcast to hide her bruises, the people she grew up with whisper. Yet no one speaks up because this is just a part of life in the islands. The violence is intergenerational. Her husband's dad beat his mom and his dad's father before him. This is the culture, but culture kills.  
From Antigua and Barbuda to St. Vincent and the Grenadines, women and mothers, the life force, are being used as punching bags. They are being degraded, traumatized, and thrown aside because the men in their lives lack appropriate and healthy coping mechanisms to deal with stressors. Their anger is channeled through their fists, raised voices, and ugly words…but there is hope.  
More and more women across the Caribbean are speaking up against violence against women and femicide. Governments are creating mandates and organizations are being formed at the grassroots level to both educate the public and assist women in transitioning out of violent homes. Most importantly, women are fighting back.  The National Women's Health Study for Trinidad and Tobago found that 38% of survey respondents stated that when they fought back, the violence stopped.  
We have to fight to break the intergenerational curses of violence against women. We have to fight the narrative that violence is normal and replace it with narratives of healthy relationships marked by respect. We have to fight the view that intimate partner violence is a private matter and bring it out into the public realm for all to see. 
Caribbean people are a proud people. We are proud of our islands, beautiful beaches, succulent food, and wonderful people. I long for a day where domestic violence is no longer part of the culture, and that it is normal to speak up for women that cannot speak up for themselves.
Extra Links
  Pemberton, Cecile & Joseph, Joel.  (2018) National women's health survey for Trinidad & Tobago: Final report.
  UN Women (2019).  Ending violence against women and girls data hub. Caribbean women count.  Retrieved from https://Caribbean Women Count: VAWG Data Hub - About (unwomen.org)
---
About the Author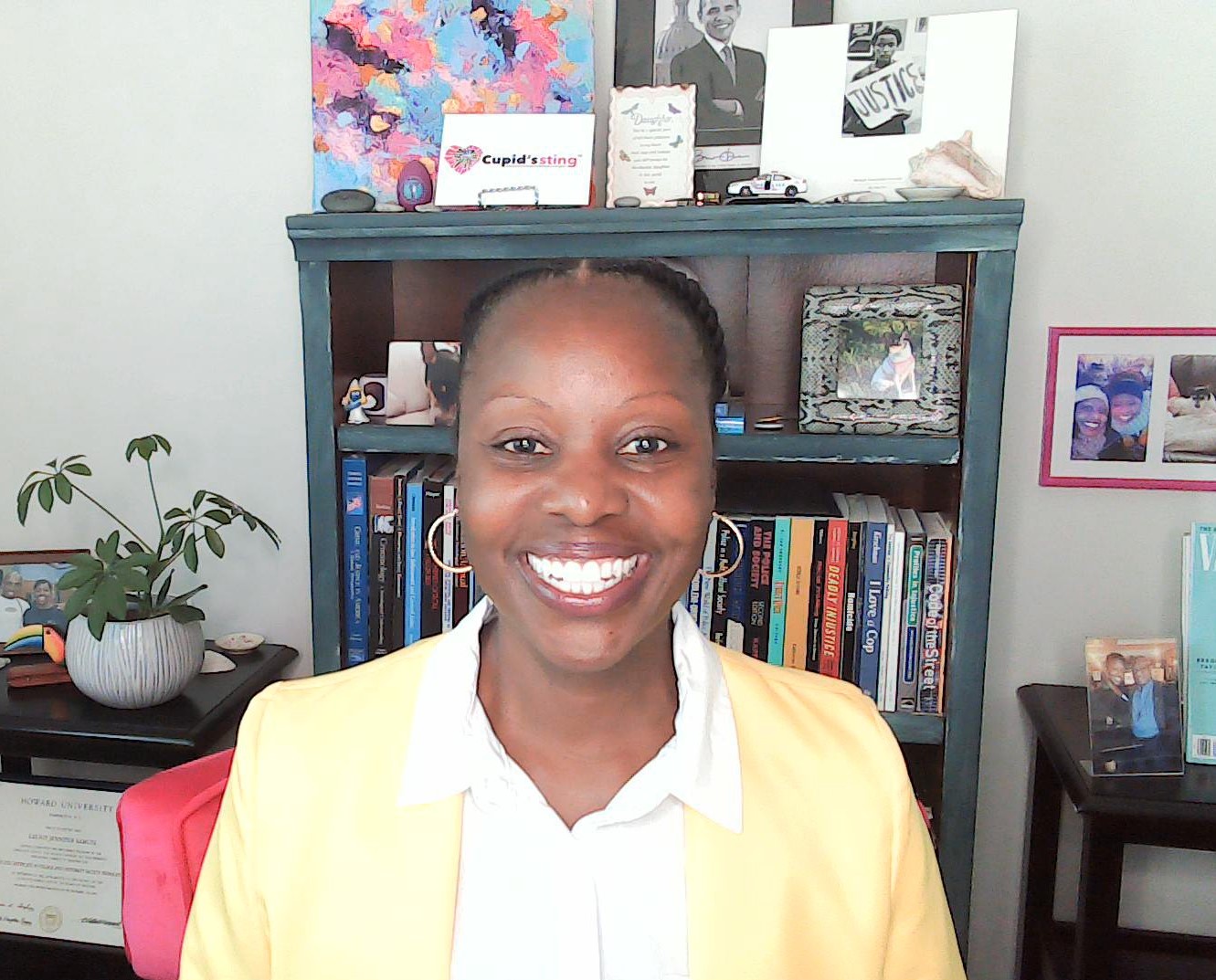 Dr. Laurie L.J. Samuel is a criminologist, an author, a former professor, and an entrepreneur. 
Dr. Samuel is the Founder and Executive Director of Cupid's Sting, a non-profit organization that looks to mitigate interpersonal violence towards women. Cupid's Sting's mission is to teach women life-saving skills by spreading awareness and facilitating safety training through different workshops.