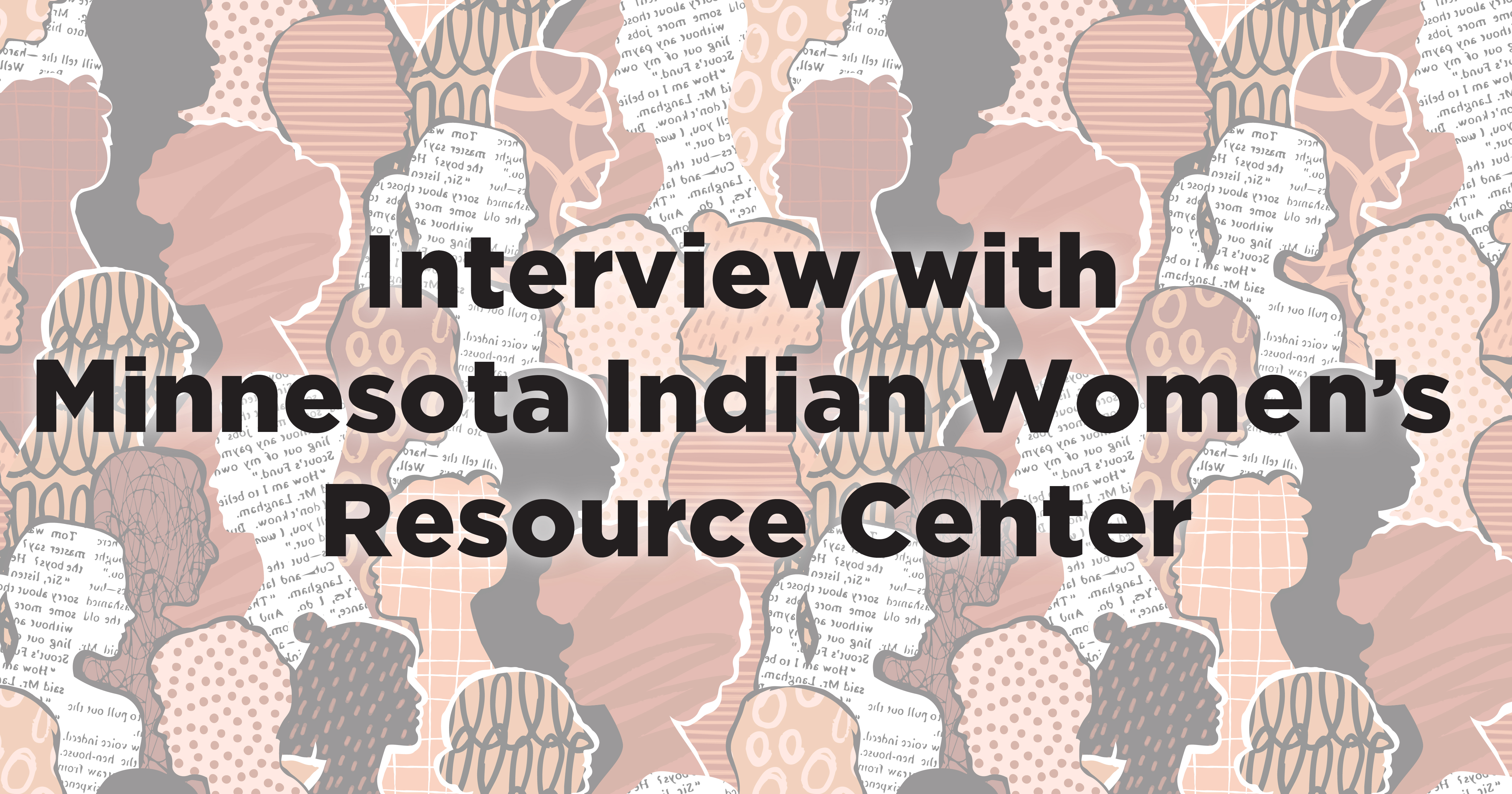 This is the second excerpt of a two-part interview. Be sure to read the first part here. 
4. When an American Indian woman or girl goes missing due to sex trafficking, are there differences in the process of reporting to law enforcement on tribal and non-tribal lands?
I don't believe so, and rarely does a family member feel like identifying that she's being trafficked. Homegrown trafficking is the most common type of trafficking, for over 80% of people being trafficked, it's homegrown. It could mean a domestic partner. It could be a family member. So I think that when a woman is reported missing, it's not necessarily reported that she's missing due to sex trafficking. Also, is she doing survival sex work? Is that work being done forcibly? Is it being done voluntarily? There's a lot that goes into that. So I don't know if that's necessarily disclosed, but our law enforcement on reservation is similar to off-reservation. They're both colonial models of law enforcement. I think that they both have challenges and the same opportunities for growth.
5. For future young American Indian girls, what are the best tools and resources that she can be introduced to that would prevent her from being sexually exploited?
The resources that I see are prevention. I would say 90%+ of American Indian women have been sexually assaulted at least once in their lifetime. So for us, it's not if, it's how many times? So with that, sexual assault starts as a child and then continues throughout the lifetime. It really molds the way that people think, and that our women view who's safe and who's a threat. There's so much that goes into it I think that makes someone vulnerable or someone at risk to be trafficked. So what we need to really look at is the intersection between domestic violence, sexual violence, and trafficking because they are completely immersed. Those that are most victimized by sex trafficking have also experienced domestic violence and sexual violence.
6. When you/your organization have tied in how sex trafficking and race are linked, what is the most common misconception you've had to overcome to accurately educate others about this issue?
Well, I think it always comes down to numbers, right? We talked about the data earlier. So the data isn't really fully telling the story, but in addition to that, American Indian people are only 1-2% of the population. So it seems like we're looking at these large-scale numbers instead of looking at it from an equitable lens. Where you're saying "What's the percentage of this population of people that have experienced sex trafficking?" We know that those disparities are sky-high. We know that there's an issue there.
We also have to look at, "What are the social determinants of health?" "What are all the factors in a woman's life that can contribute to her being at risk for being sex trafficked?" If we know that, with American Indian people, the disparities and the negative social determinants of health are so high, then we have to look at what those solutions are as upstream ways of thinking, or we're going to stay on the same trajectory that we're on right now.
7. The American Indian community is made up of many different tribes with different languages, backgrounds, traditions, etc. When you reach out to groups of varying tribes to educate about and advocate for the prevention of sex trafficking, does your approach ever differ based on the group you're speaking to?
I think that those discussions have to evolve depending on who the group is that we're speaking to, and who the audience is. What is the audience looking to take away from the conversation? A lot of times, people just want to know, "Well, what can we do to help?" My biggest statement about what you can do to help, or call to action, is that you share stories and spaces in places that we're not in. So, bringing up the fact that American Indian women experience sexual violence at such high rates needs to be discussed in all the spaces so that there are people who can share those stories with those who can provide help. We know that, as American Indian people, we have the solutions to the things that we experience within this colonial structure, we just need the resources to be able to do it. We need people who are at the table with resources to be able to direct those in the right way so that we can help heal our community.
8. What sort of knowledge or cultural competencies should rape crisis centers know when providing services to an American Indian survivor of sex trafficking?
I really think that they should reach out to American Indian organizations that are nearby, and probably get some training and some resources because each area is different. Each region is different. The communities in the area are different. I think it's just important to know what your resources are in your community and utilize those resources.
9. What makes you most proud of the work that you and the Minnesota Indian Women's Resource Center does to aid American Indian survivors of sex trafficking and other forms of sexual violence?
One, the people that we staff here. Our employees are phenomenal.
I think that for me, our end goal is always healing so that with this next generation, things are always better in the next generation. Then, our people can live this beautiful life that they were intended to live. Free from harm. Free from violence. Free from colonial structures that strip them of their identity and their way of life. That's what makes me the most proud. To see the beautiful things that happen within the organization and the impact it has on people's lives generationally, in terms of their healing and growth.
This blog post was published in The Resource 2023 online magazine special issue on Racial Equity in the Movement.
About the Author:
Marisa Cummings (Miakonda) is Umonhon and belongs to the Buffalo Tail Clan of the Sky People as well as the Walker and Springer families. She is a relative to many and is constantly growing traditional knowledge of language, seed keeping, food systems, and building relationships with relatives. Marisa holds a Bachelor of Arts Degree in American Studies from the University of Iowa and a certificate in American Indian/Native Studies and a minor in African American World Studies. She earned her Master's in Tribal Administration and Governance from the University of Minnesota Duluth. Marisa is the President/CEO of the Minnesota Indian Women's Resource Center (MIWRC) in Minneapolis, MN.
Marisa is dedicated to Indigenous models of governance, education, food systems, ceremonies, and sovereignty. She studies and teaches knowledge rooted in matriarchy and advocates for dismantling systems of oppression that impact our Native communities, including resource extraction and personal violence. Marisa has worked across the U.S to consult on culturally specific healing practices and intentional and systemic equity regarding American Indian populations.