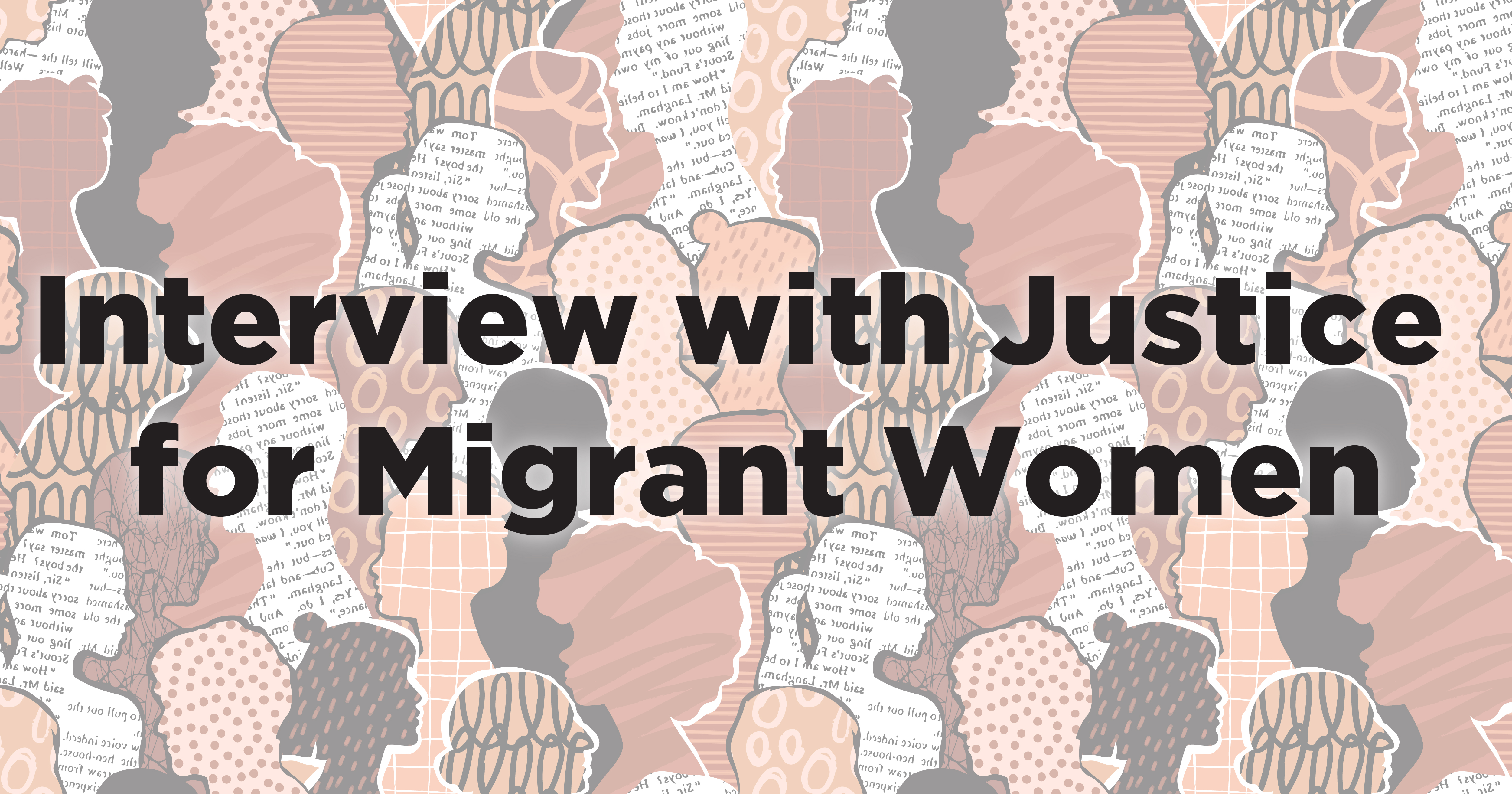 This is the second excerpt of a two-part interview. Be sure to read the first part here. 
6. In addition to race, LGBT+ Latinx survivors face the intersection of two forms of oppression, impacting whether or not they feel cared for by the larger community they live in. What methods should be used to make them feel affirmed and cared for as they tell their story and seek help?
I think that one of the most important things, particularly when we talk about supporting migrant and rural community members of all backgrounds, is that they often come from small communities. When people come from very small communities where perhaps many people are related or where everyone knows each other, maybe they grew up together or they all go to the same church or they see each other in the grocery store, that's not uncommon in a small community. It is very important for us to make sure that people understand confidentiality and that we are not going to share their information with other people unless we have permission to. For example, if we need to make a referral and we have permission to be able to make the referral on someone's behalf…you know there are very isolated circumstances in which we would share information with people. I think that's really important to make sure is clear, because I think that, in a small community, that is one of the barriers to people coming forward. They think that everyone is going to know and everyone is going to share their information.
The other thing is just to be really clear about all the kinds of aid, resources, and care that are available and to let people know that it is their healing journey. Wherever they decide where they want to start on that journey…maybe for some of them, they are not ready to take action. Maybe they never want to file criminal charges. They never want to bring a civil lawsuit. That isn't our job as service providers to decide the starting point. It is theirs. It is our job to make sure that people understand the range of options available to them, so they can then feel comfortable accessing those benefits and resources. I think that making sure that people understand that there are bicultural and bilingual resources that are available, that's really important. We are talking about individuals who are coming from contexts that are bicultural, bilingual, or even monolingual. We have to make sure that people understand that there are resources available. Maybe not in our backyard. Maybe we have to go off and look for them. That is our work, to go and look for them so that we can present them. I think that people need to be at least aware that we are doing the work to try and get them the most holistic care possible, depending on what their needs and priorities are.
7. Migrant survivors often face harassment, assault, and abuse at low-paying, farm working jobs. Because of their race, ethnicity, (sometimes) language, and socioeconomic class, this group of people is often pushed to the shadows by a larger community that doesn't want to acknowledge them. What has your organization found most effective when elevating their stories and the very real problems they face in these systems that perpetuate this abuse?
In our organization, I think that one of the most important things that we can do when we're reaching out to farmworker women who are potentially victims and survivors of sexual violence is reach out to other migrant women, because they are experiencing this harm too. I think that the most important thing that we can do is we need to make sure that they understand that they are not alone. Perpetrators often make people feel like they are the only one. That no one's going to listen to them. That no one cares. That this kind of thing isn't happening. That it's their fault. I often, when I'm doing outreach to the community, talk about the fact that there's a movement to combat this and it's existed for a long time. I've been doing this work for over 20 years. So we need people to understand that they're not alone. There are many people who are walking alongside them on this journey, who want to support them. No matter what the perpetrator says about no one caring or no one believing them, that's not true. There are many people across the country who are advocating for them and who want to help.
The other thing is, it's very important that we make clear, particularly to immigrant survivors (some of whom are migrants and some of whom are farmworkers) that it doesn't matter what their immigration status is. If they're documented, undocumented, or here on a temporary visa or some other context, they're still protected. Services are still available to them, and people will help them have access to those services…even if perpetrators tell them that there is nothing available to help them and that no one is going to pay attention to them, because it's absolutely untrue.
8. In the United States, there are approximately 40.5 million people who speak Spanish at home. When a survivor doesn't live in a community surrounded by other Spanish-speakers, they may feel further isolation in their experience. Has social media, or the internet in general, improved at all the access of information and sense of community for these survivors?
Definitely when you're living or working in a migrant context, regardless of what language you speak, isolation is a factor. People often live on the outskirts of communities. Sometimes they don't even know what community they're in at the time when they are working. Social media and the internet have been really key to being able to close information gaps as well as keep people connected with resources and other community members around the country. There are still barriers. Not everyone has internet. Not everyone has a cell phone with a data plan. So, there are still people who are being missed, but I would say that many people now have access to the internet. They're using programs like WhatsApp and other methods to communicate. Those are important tools for our advocates to be using in our daily outreach to immigrant and migrant survivors and other community members.
9. What makes you most proud of leading Justice For Migrant Women, an organization that prides itself in advocating for and catering to the migrant women community through language access, public policy initiatives, and more?
I mean, I'm really proud and so fortunate to be able to do the work that we do for Justice For Migrant Women because it's based in community. We are rooted in community. We're not just talking about things that happen to people, we're doing all that we can to elevate the power and the voices of community members themselves who are able to speak for themselves, they just need a platform. I think it's really important that part of our work is about making space and clearing the way so that community members can speak for themselves and can articulate their priorities.
The other thing is, we've worked very hard to challenge the narrative about who survivors are. Survivors, even if something bad has happened to us, and I am a survivor so I include myself, our power has not been taken away. We are still powerful. We are still change agents. We are still working to make things better. One bad thing that has happened to us in our lives, it doesn't mean that it erases all of the other good, all the joy, all the hopes, and all the dreams. We as an organization work really hard to make sure that we are honoring and lifting up the power of migrant women, of rural women, and of survivors who are rural and migrant women. We do this so that people can understand that there have been painful, terrible things that have happened, but in addition to those painful and terrible things, there's a lot of power being utilized to make things better and to end this problem once and for all.
10. Is there anything else you'd like to add?
My biggest takeaway for folks who are not working with migrant communities right now, is that it's important that we all take this work on. It's not the work of just one organization or a few. We all need to be committed to meeting the needs of migrant and rural community members. Also, really challenge our idea of who migrant people are in this country. Farmworkers, some of them are migratory, some of them are not. There are people who are working across other industries like disaster cleanup work, like care in other industries, who are migratory as well. So we need to be thinking broadly about migrant people, and we need to do the work. It's not easy work. People live in isolation. It's going to require us to do things differently, and not expect people to pick up the phone and call us or to walk through our office door. We all need to figure out how to do that person-to-person outreach so that we can actually reach survivors and provide them with the care that they should have.
This blog post was published in The Resource 2023 online magazine special issue on Racial Equity in the Movement.
About the Author:
Mónica Ramírez hails from a farmworker family that settled out of the migrant stream to live year-round in rural Ohio.  She is a long-time advocate, organizer, social entrepreneur and attorney fighting to eliminate gender-based violence and secure gender equity. For over two decades, she has fought for the civil and human rights of women, children, workers, Latinos/as and immigrants. 
In 2003, Mónica created the first legal project in the United States dedicated to addressing gender discrimination against farmworker women, which she scaled to create Esperanza: The Immigrant Women's Legal Initiative of the Southern Poverty Law Center.
In addition to founding Justice for Migrant Women, she co-founded Alianza Nacional de Campesinos and served as President of their Board until 2018. In her capacity as Alianza's Board President, Mónica wrote the letter that was published in TIME magazine from farmworker women to women in the entertainment industry. It has been credited with helping to spark the creation of the TIME'S UP movement.
Follow her @MonicaRamirezOH on Twitter and @activistmonicaramirez on Instagram.