Resilience Video Podcast Series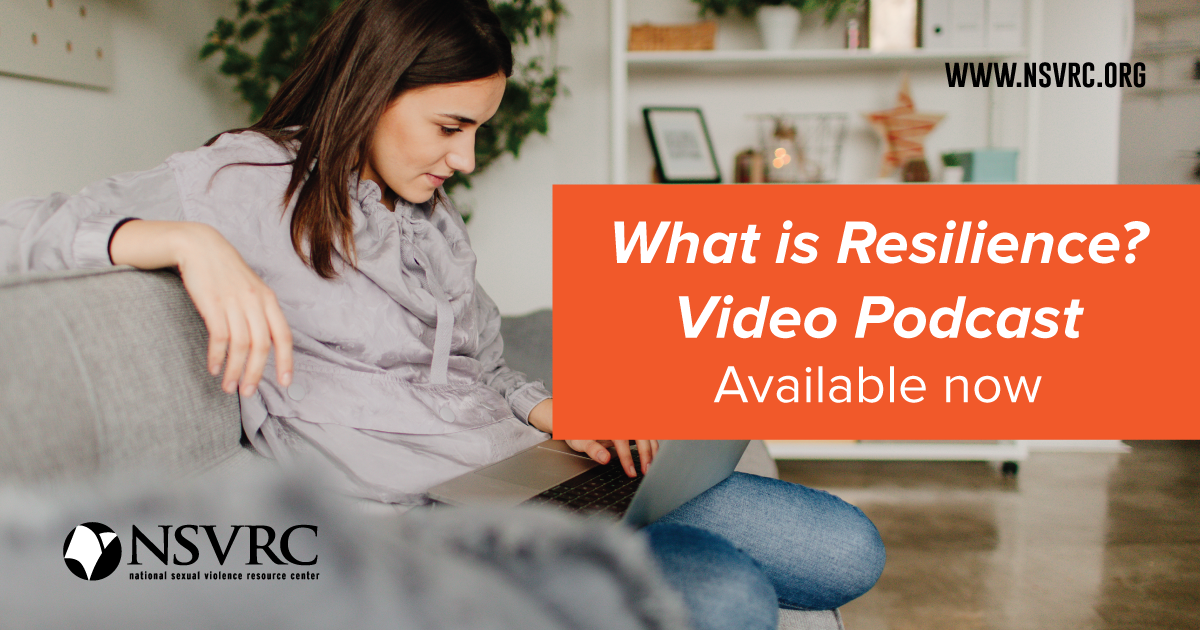 Check out NSVRC's newest video podcast series "Resilience in Children." In this two part video podcast series Casey Keene from the National Resource Center on Domestic Violence talks about resilience in children after experiencing trauma. In these videos she explains that children who have experienced adverse childhood experiences can thrive. In part one Casey explains what resilience is and in part two, how to foster resilience in children.
This series is part of the Sexual Assault Across the Lifespan Project, where you can learn more about sexual violence against children.
Working with children who have experienced sexual abuse? Take a look at the other great Lifespan resources on working with child sexual abuse survivors including:
Posted by
Jennifer Benner
on
02/13/2018