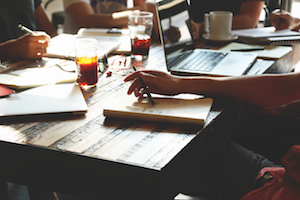 By Mo Lewis, Prevention Specialist for the National Sexual Violence Resource Center
Evaluation is an important part of our work – it can show us where we excel and where we need to make changes. It can also let us know if we are creating the changes we are hoping to see with our prevention work. And, unless you are working closely with an evaluator, you probably are the person in charge of your program evaluation. If this sounds like you, this Data Analysis Series is here to help.
This series of four courses is designed to walk you through the steps needed to get the best information from your evaluation surveys. You can practice as you go, and revisit any places you want to review in the future.
In course one, Laying the Foundation, you'll learn how to get your data ready, create a data dictionary, and prepare your surveys for the next step. Course two, Getting Ready, will explore how to create a spreadsheet for easy entry of data, and how to enter and clean your data in the most effective way. In course three, Analyze and Interpret, you will learn how to identify types of data, analyze your data, and interpret your data with averages, changes over time, and differences between groups. Course four, Share Your Findings, will teach you about data visualization to help report and summarize your findings.
Check out this cool video that provides a brief overview of the course.
Find this course by visiting the NSVRC's Online Campus. You will have to register on the site if you have not already, but that is a quick and easy process.