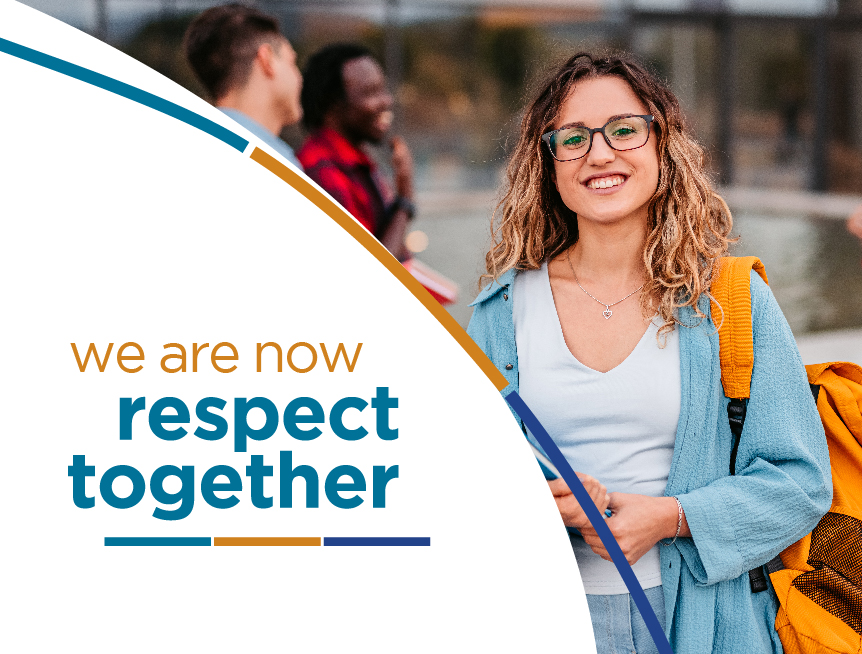 Respect Together, our new name, was identified and embraced following an extensive rebranding process that engaged the voices and insights of many of our state and national partners. The name, paired with our new tagline "United to end sexual abuse, assault, and harassment", reflects our commitment to work together with a wide array of partners and allies – in Pennsylvania and across the United States – to disrupt the driving forces behind sexual violence to create and uphold safe, equitable communities with a culture of respect for all people. 
Respect Together unites all elements of our work under one name with the continuing operation of our two major divisions – the re-named Pennsylvania Coalition to Advance Respect (PCAR), focusing on advocacy in Pennsylvania, and the National Sexual Violence Resource Center (NSVRC), which provides resources and prevention strategies at the national level.
If you missed our event, please take a few minutes to watch here. Learn more about Respect Together at www.respecttogether.org.