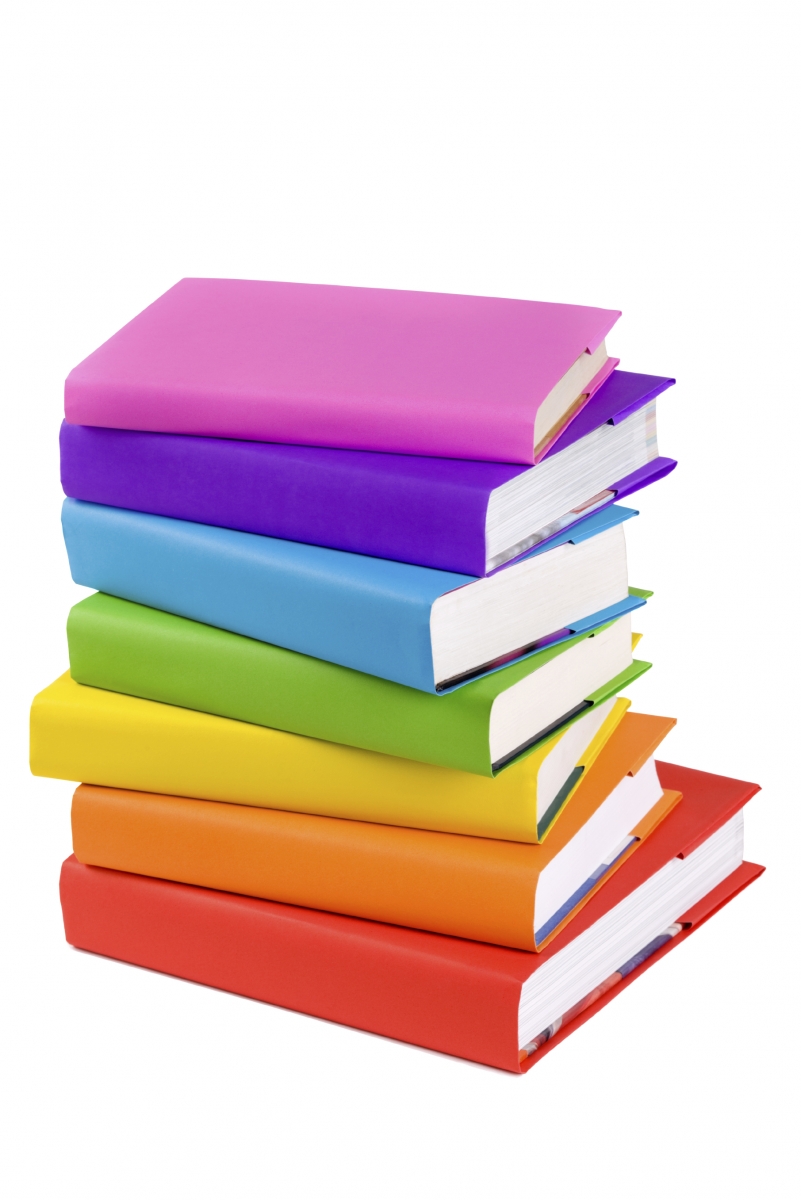 Cooler weather seems to finally be here, somewhat anyway.  The month of October means a lot of things to various different people.  Beyond the pumpkin spiced lattes, football teams wearing pink (trust me, those are highly important too) October is also Domestic Violence Awareness Month. You can check out a fabulous guide to this year's campaign on VAWnet. I also wanted to mention that it is LGBT History Month. Since we've also been celebrating the NSVRC's 15 year anniversary, I thought it would be appropriate to list 15 NSVRC Library resources specifically with the LGBT community in mind.  Why not celebrate a couple of these events at once?!  I thought it was a brilliant idea.  So, here I give you 15 LGBT resources in no particular order:
1)    Crossing the Barriers: The Autobiography of Allan H. Spear by Allan H. Spear – The story of a Minnesota state senator.
2)    Outlaw Marriages: The Hidden Histories of Fifteen Extraordinary Same-Sex Couples by Rodger Streitmatter – Far before gay marriage became a political issue, same-sex unions flourished in America. Pairs of Men and pairs of women loved and were committed to one another, all the while enriching the culture of the United States.
3)    The Right to Be Out:  Sexual Orientation and Gender Identity in America's Public Schools by Stuart Biegel – The book begins with a history and analysis of the legal issues concerning the rights of LGBT persons since 1968. The author emphasizes the rights that students, faculty, and staff have within the school environment. Biegel also shows that a safe and supportive educational environment for all students is possible.
4)    Born Free and Equal: Sexual Orientation and Gender Identity in International Human Rights Law by United Nations Office of the High Commissioner for Human Rights – The booklet sets out the core requirements that States have toward LGBT individuals. It is also intended to help human rights defenders and rights-holders hold States accountable for breaches of international human rights law.
5)    Is This normal? Is This Not Normal? There is No Se Example: Sexual Health Intervention Preferences of LGBT Youth in Romantic Relationships by George J. Green. – This is a study aimed to identify the most prominent sexual and relationship concerns of young same-sex couples and to assess their preferences for intervention content and format.
6)    Out In America produced by Two Cats Productions – The documentary is a collection of stories and personal narratives told through the lens of prominent LGBT figures and pioneers, as well as average citizens from LGBT communities.
7)    Breaking Barriers: Improving Services from LGBTQ Human Trafficking Victims by Polaris Project – This resource seeks to shine a light on the practices taking place among anti-trafficking providers in recognizing the needs of LGBTQ youth and supporting them as they do all victims and survivors.
8)    Suicide Prevention Among LGBT Youth: A Workshop for Professionals Who Serve Youth by Suicide Prevention Center – Topics covered include suicidal behavior among LGBT youth, risk, and protective factors for suicidal behavior, strategies to reduce the risk, and ways to increase school or agency cultural competencies. This tool kit can also be accessed through the Suicide Prevention Resource Center.
9)    Teachers Learning About Their Sexual Identities Through Collaborative Storytelling: Mandla and Sihle's Story by Lungile Masinga – The author examines a study in which she and a group of Life Orientation teachers in collaborative self-study review who they are as sexual beings, how sexuality is understood, and how this self-knowledge might affect teaching of sex education.
10)    A Tool for Reflection: The Realities and Internalized Oppression Faced By Lesbians of Color by Casa de Esperanza – The purpose of this piece is to introduce some of the additional pressures placed upon lesbians of color and to recognize oppression, which is the reality for members of the LGBTQ communities. This resource can also be viewed at Casa de Esperanza.
11)    Toward Equity: A Training Curriculum for Understanding Sexual Orientation, Gender Identity, and Gender Expression and Developing Competency to Serve Lesbian, Gay, Bisexual, and Transgender Youth in the Juvenile Justice System by Sarah Bergen – This training curriculum provides comprehensive interactive lessons designed to increase competence about sexual orientation, gender identity, and gender expression. It also provides practitioners with increased knowledge, tools, and resources for working with LGBT youth in the juvenile system. The resource can also be accessed through the Equity Project.
12)    Trans: A Feature Documentary produced by Sex Smart Films – The film takes the audience on an up-close, personal journey through the stories and lives of its cast members.
13)    Transgender Sexual Violence Survivors: A Self-Help Guide to Healing and Understanding by Michael Munson and Loree Cook-Daniels – The guide provides information on sexual violence against transgender individuals and discusses the impact of sexual trauma on victims. This resource can also be access through Forge.
14)    Sexual Violence & Individuals Who Identify as LGBTQ Information Packet by National Sexual Violence Resource Center – This is an information packet that contains about a dozen resources focused on serving, engaging, and collaborating, with individuals and communities who identify as LGBTQ. Information regarding this packet can be viewed on the NSVRC website.
 
15)    A Broken Bargain: Unchecked Discrimination Against LGBT Workers by Movement Advancement Project – This document details the discrimination faced by LGBT workers, it also offers solutions for fair treatment at work, and outlines policy recommendations for evening the playing field for LGBT workers. This resource can also be viewed through the Movement Advancement Project.
Phew, believe it or not this list doesn't even scratch the surface of all the NSVRC Library has to offer.  Fall is an exciting time that brings up thoughts of change. It is also a time to celebrate the past and continue to create a solid base for the future.  This is not only a time to celebrate the NSVRC as a whole, but to celebrate how far the LGBT community has come and accomplished within our great country.  As always, I wish you a good day and very happy reading!