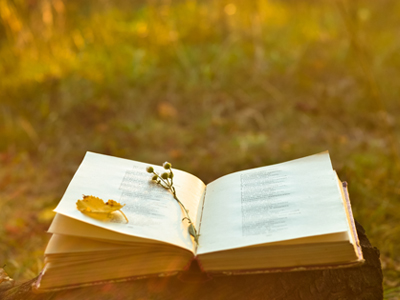 Long runs outside, walking the dog, yoga, singing, journaling or any number of self-care activities offer a much needed break from life's stressors. Most people are in need of a little self-care. Our mental health is just as important as our physical health as it's a critical part of our overall wellbeing. Survivors, those who work in the field, and those close to these individuals, can benefit greatly from a variety of resources that can help our overall mental health. In light of May being Mental Health Awareness Month, I wanted to share just a few self-care resources found in the NSVRC Library.
Your Life After Trauma: Powerful Practices to Reclaim Your Identity by Michele Rosenthal speaks to the author's personal experience with medically-induced post-traumatic stress disorder. Throughout the book, she applies her personal experiences and professional wisdom to offer readers a roadmap to overcoming their own trauma, in particular the loss of a sense of self. Rosenthal also offers a simple, practical, hands-on recovery workbook that is filled with self-assessment questionnaires, exercises, tips, tools, and insightful personal and professional vignettes. The book takes readers through a step-by-step process of healing their identity crisis and offers wisdom for understanding some of the basic brain science behind trauma. She offers suggestions for why individuals may feel the way they do, helps readers understand who they are today, and guides them to understanding who they would like to become.

Tapping In: A Step-by-Step Guide to Activating Your Healing Resources Through Bilateral Stimulation by Laurel Parnell highlights the idea that each person has the ability to activate their inner power and resilience with a technique known as 'resource tapping.' With step-by-step instruction in bilateral stimulation, the book teaches the reader a recognized system for tapping both sides of the body to overcome trauma, boost confidence, calm the body, and to respond better to stress. Parnell shares a series of easy-to-learn exercises to access an individual's 'latent positive resources,' which is our personal neurological foundation for internal resilience and stability.
The Body Keeps the Score: Brain, Mind, and Body in the Healing of Trauma by Bessel van der Kolk, presents scientific advances to show how trauma reshapes both body and brain. This, in turn, hinders survivor's capacities for pleasure, engagement, self-control, and trust. Van der Kolk, one of the world's experts on trauma, has spent over three decades working with survivors. Throughout the book he explores treatments that range from neurofeedback and medication, to sports, drama, and yoga. These methods offer new paths to recovery by activating the brain's natural neuroplasticity. Using his own research and that of other specialists, Van der Kolk exposes the power of our relationships both to hurt and to heal.
Mental health is vital for our overall wellbeing. Talking about mental illness should never have to be a shameful experience for anyone. It's encouraging that there are a variety of resources available for any number of needs. For those who are interested, I highly encourage you to check out the many resources that the NSVRC Library has to offer surrounding this topic. My hope is that those who are looking are able to find the help they deserve and need. As always, I wish everyone a fabulous day and happy reading!