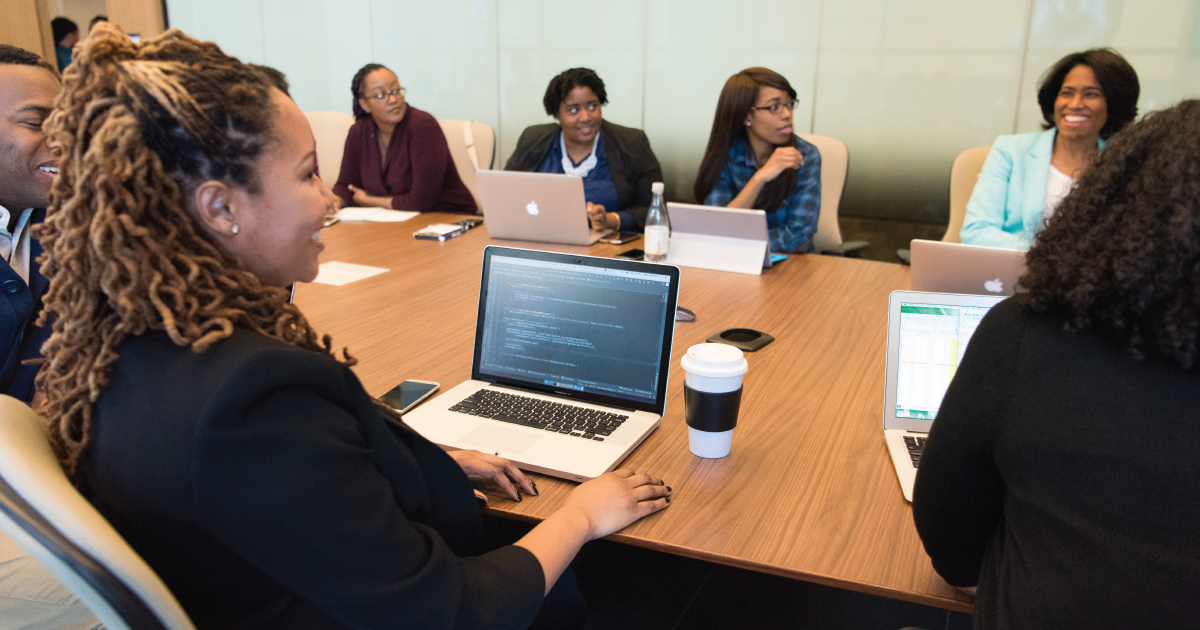 Partnerships are vital to effective prevention efforts. We connected with two of our colleagues in North Carolina to find out more about how they work together to prioritize diversity and inclusion in their state. 
How have you prioritized diversity and inclusion in your state's prevention efforts? What are some examples of how this looks in North Carolina?
Historically, to prioritize diversity and inclusion, the North Carolina Rape Prevention and Education Program (NC RPE Program) identified three priority populations that experience high vulnerability for sexual violence:  1) College and university students, administrators, faculty, and staff; 2) Children and adolescents; and 3) People with intellectual and developmental disabilities and their support providers. 
The NC RPE Program has shifted from considering strategies in vulnerable populations to the domains that these vulnerable populations occupy. This domain-based approach is in keeping with prioritizing climate change and a community-level framework. Newly organized priority domains include: 1) K-12 school contexts; 2) Colleges/universities; and 3) Community-based entities. 
Strategies for these domains in the State Action Plan are focused on two themes from the Centers for Disease Control's (CDC) STOP SV Technical Package:
Providing opportunities to empower and support girls and women (which NC uses as an umbrella understanding for the empowerment and support of all marginalized communities beyond gender-based marginalization) and 
Creating protective environments, which NC understands to be in keeping with our domain-based approach. 
In order to prioritize diversity and inclusion in the activities of our state Sexual Violence Prevention Advisory Council Plan, we require that each workgroup asks these questions in the formation of each activity they develop:
How are the voices and experiences of the most marginalized centered through this activity?
How are the activities attending to different learning styles?
Has the team gotten clear about the intended audience for each activity? 
How are opportunities to partner with pre-existing entities doing this work prioritized?
How does this activity focus on higher levels of the social-ecological model (SEM) (ie, social conditions, systems, institutions, policies, etc.)? 
Additionally, in the formation of each activity, the NC RPE Program used the Management Center's framework of SMARTIE objectives, which asked every objective to also consider inclusion and equity in its implementation.
In order to expand upon the current work we are doing across the state and to increase the effectiveness of our strategies at the community level, we are reaching out to partners with whom we have shared goals. For example, to expand and nuance our statewide bar outreach strategy, we have reached out to multiple LGBTQ+ bars in NC and held a focus group with our first set of bar staff with our first one in April 2019. Ultimately, we hope the data from these focus groups will culminate in a unique-to-NC LGBTQ+-specific bar outreach project that, informed by the expertise of LGBTQ+ bar staff, centers the needs of LGBTQ+ people in its planning and implementation. On the local level, multiple sub-recipients have forged strong partnerships with bars and clubs in their communities. In fact, more than one community bar that received bystander intervention training has ended up partnering with local rape crisis centers to conduct awareness raising and fundraising events.
How has working together (the coalition and the health department) helped your state's prevention efforts?
For over 10 years, North Carolina Coalition Against Sexual Assault (NCCASA) has been contracted by the North Carolina State Health Department (SHD) with RPE dollars to provide comprehensive sexual violence primary prevention and evaluation training and technical assistance to funded and unfunded programs alike. We feel it is extremely important to offer the coalition benefits to programs that are not funded by RPE, so that they may bolster their capacity for primary prevention to become an RPE sub-recipient in the future. The contract has allowed for NCCASA to staff two full-time employees who work 100% on sexual violence primary prevention efforts across the state. 
What is your advice to others in the field who want to prioritize diversity and inclusion in prevention?
First, find partners who are on the same page as you and who have similar priorities for diversity and inclusion. This may be your state health department, or it may be other external partners. Additionally, having support from leadership is key to the success of diversity and inclusion frameworks for both you and your external partners, so that every layer of an agency is bought into this framework.
Second, if your SHD is charged with doing violence prevention work, it is essential to include your state coalitions in any partnerships. Our ability to expand our diversity and inclusion work in every aspect of our state action plan has been integrally linked to our partnership with NCCASA. The coalition has a pre-existing diversity and inclusion framework in which violence will not end until all forms of oppression end, and that framework is shared by the SHD. While this shared framework is incredible for our partnership, the NC SHD has been able to visibly and tangibly invest in diversity and inclusion by providing significant funding for the state coalition to have this contractual relationship. In that way, our funding and actions align with the framework we purport ourselves to have.
---
This is the third post in our Putting it into Practice: Diversity and Inclusion in Prevention blog series. The goal of this series is to highlight the work that folks are doing in to prioritize diversity and inclusivity in their prevention efforts.