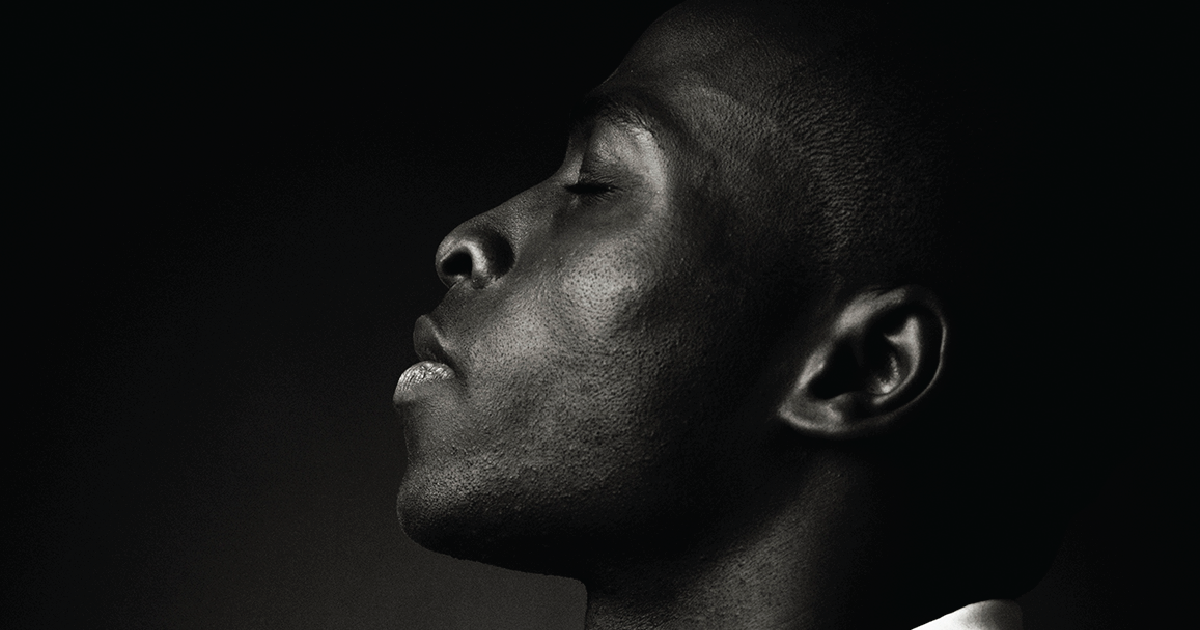 As I write this, I am wrapping up holiday celebrations. The holidays are a time many of us get together with our families. I love seeing my family, but sometimes I dread it because undoubtedly I will hear somebody spouting off sexist, homophobic, transphobic, or anti-Black sentiments. The most recent family gathering was no exception. No matter how much I tried to explain or how much data I used to back up my argument, I could not get through to some of my Latinx relatives, most of whom are non-Black or white-passing.
I couldn't stop deliberating about some of the things my family members had said and that got me thinking about the connection between anti-Blackness and sexual violence, specifically with the Latinx community. Then I started thinking about the connection more broadly amongst communities of color. Non-white folks are often grouped together as people of color, but we generally don't talk about the ways non-Black people of color are anti-Black. When we talk of ending sexual violence, it is often from the viewpoint of a feminist philosophy that was created by white women and historically has excluded Black people, Indigenous people, and people of color. Additionally, many of the resources available are not culturally responsive. Therefore, when non-Black advocates of color serve Black survivors, we cause harm because of our indoctrination into anti-Blackness. We must heal ourselves of this. When we heal ourselves, we can then heal others and better serve survivors.
The first step to healing is learning about anti-Blackness (what I would define as racism targeted specifically to Black people, such as a non-Black parent telling their child to not date a Black person) and how we perpetuate it. Below are a few articles discussing anti-Blackness within different communities of color and some ways to combat it:
"Describing Black people as people of color even when people of other marginalized groups are not a part of the narrative is ultimately rooted in white supremacy and anti-Blackness…." Read more from Tynesha McCullers in Stop misusing "people of color" to erase issues specific to Black people
"I did not waste my time explaining the many, many ways that anti-Blackness is used to oppress and marginalize Blacks in every single aspect of American and Western culture…" Read more from Sophia Stephens in Anti-Blackness & Asians
"…the public use of the term POC seems to have become less about solidarity, and more concerned with lessening the negative connotations and implicit anti-Black reactions…" Read more from Joshua Adams in We Should Stop Saying "People of Color" When We Mean "Black People"
"Yes, all ethnic groups face discrimination and have to deal with racial stereotypes, but it is not the same as being black, or a black woman. My struggles are not theirs and nor are my achievements. We have different battles." Read more from Tolani Shoneye in As a black woman, I hate the term 'people of colour'
"…not only do non-Black people of color benefit from anti-Blackness, but they can and do actively participate in the brutalization and oppression of Black people." Read more from Lisa Hofmann-Kuroda in On Philando Castile, Akai Gurley, and Non-Black People Of Color's Complicity in Anti-Blackness
"In order to be able to dismantle this anti-Black racism and misogynoir that has been ingrained in multiracial, white or white-adjacent Latinxs for so long—especially ones who have an influential platform—they need to be mentally and emotionally open to checking their privileges to then be able to have discussions on how they can take part in dismantling anti-Black racism, misogynoir, and colorism in the many diverse Latinx cultures which exist." Read more from Ruby Mora in From Sabrina Claudio To Selena Gomez, Non-Black Latinxs Uphold White Supremacy
"Racism is just as prominent in Latinx communities as it is among white communities, and this is why: THEY DENY OUR EXISTENCE IN ORDER TO EXCUSE THEIR BLATANT RACISM AND ANTI-BLACKNESS." Read more from yocelanegra in What Afro-Latinx And Non-Black Latinx Can Do To Fight Anti-Blackness In The Latinx Community
"I have always known my mother and father are Black, but we never really talked about race. I was "just" Honduran. My parents did try to keep me away from Black American subculture for most of my childhood, reprimanding me when I used Black slang or listened to rap music." Read more from Quinn Smith-Matta in Anti-Blackness in Latinx countries is the result of deliberate cultural policy
"…anti-black racism is deeply ingrained in the Latinx community and discussing it honestly can feel a lot like throwing people we love – often, our own family members – under the bus." Read more from Tina Vasquez in How Anti-Blackness Thrives in Latinx Communities (And What We Can Do About It)
This blog was developed by the RACE Workgroup of the Pennsylvania Coalition Against Rape and National Sexual Violence Resource Center.