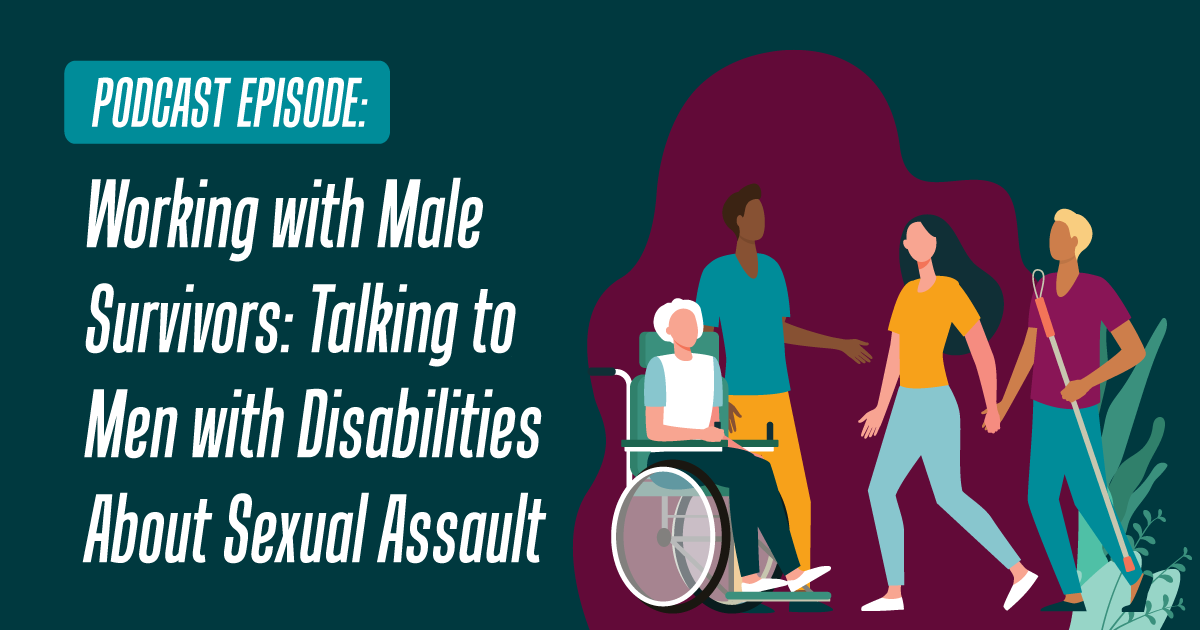 Leigh Ann Davis and James Meadours join us for a conversation on working with male survivors of sexual assault who have disabilities. They talk about tools they've worked on like the Talk about Sexual Violence Project, which educates health care providers on how to talk to men with disabilities about sexual assault; what advocates can do to increase access to services; and more.
Leigh Ann is director of criminal justice initiatives at The Arc of the United States, overseeing The Arc's National Center on Criminal Justice and Disability. James is a board member on Texas Advocates and a national advocate for healing from sexual assault and the rights of people with intellectual disabilities.
This resource is part of Working with Male Survivors of Sexual Violence.
This episode was supported by Grant No. 2016-TA-AX-K035 awarded by the Office on Violence Against Women, U.S. Department of Justice. The opinions, findings, conclusions, and recommendations expressed in this publication/program/exhibition are those of the author(s) and do not necessarily reflect the views of the Department of Justice, Office on Violence Against Women.