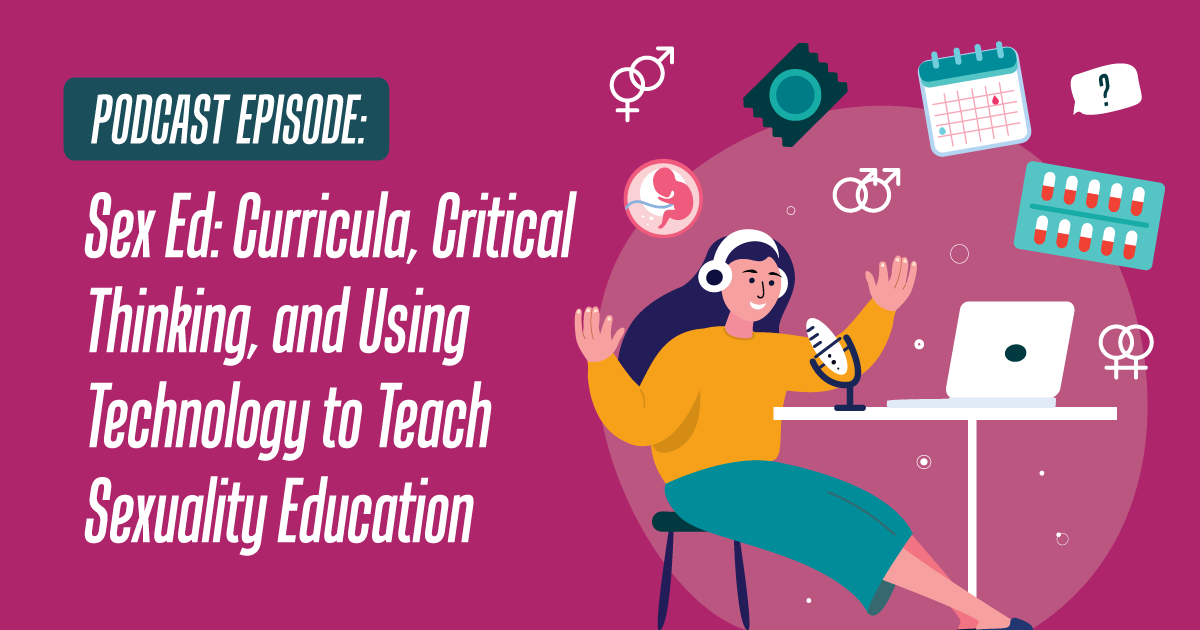 NSVRC's Evaluation Coordinator Sally Laskey talks with sexuality educator Dr. Elizabeth Schroeder about using technology and social media to teach healthy sexuality and why it's so critical for sex ed to be comprehensive and inclusive of gender identity, sexual orientation, and more.
They also discuss Rights, Respect, Responsibility — the first-ever K-12 sex ed curriculum that fully meets the National Sexuality Education Standards.
Watch for more Resource on The Go episodes on healthy sexuality under the "Sed Ed" title.