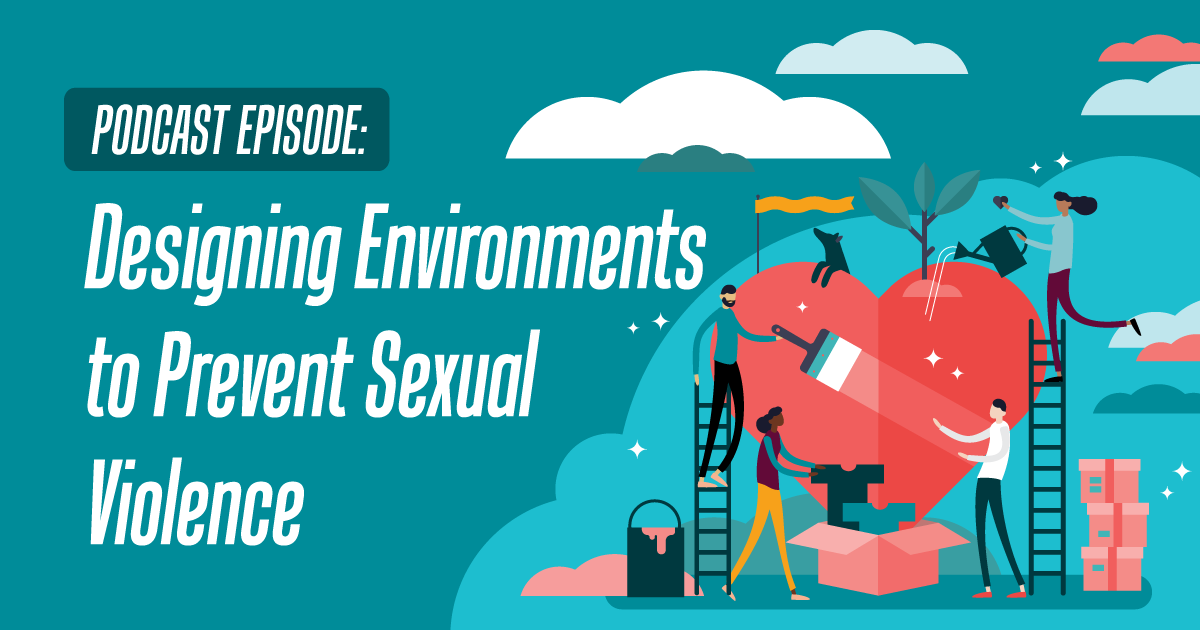 Crime prevention through environmental design (CPTED, or "situational prevention") is an established criminological theory that has recently found a new life in sexual violence prevention. How can CPTED concepts be used to change the physical environment of an area to help prevent sexual violence?
In this episode, we explore how a coalition in Kansas City, Kansas is designing environments with the goal of preventing sexual assault. Listen as NSVRC's Sally Laskey talks with Vanessa Crawford Aragon, Community Prevention Coordinator from the Metropolitan Organization to Counter Sexual Assault and Dr. Natabhona Mabachi, an Assistant Professor at the University of Kansas Medical Center, about their goals, partners, and how the project is evolving during COVID-19.
Want to learn more about creating protective environments? Listen to episode #10.