This is a guest blog post by Sally J. Laskey, NSVRC Outreach Director.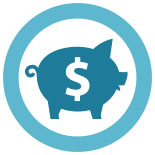 We regularly talk about the need for ongoing training to support SANE sustainability and the consistent lack of funds available to support attendance at outside education offerings.  To address this we gathered up some tools related to online staff education opportunities.
We now have a new resource to share.  The Office for Victims of Crime, through the Training and Technical Assistance Center (OVC TTAC) is pleased to announce the availability of Professional Development Scholarships to Sexual Assault Nurse Examiners working with victims of crime. The scholarships can be used to support training related to:
Improving access to trained sexual assault forensic examiners 24 hours a day, 7 days a week;
Training personnel to collect accurate evidence in a timely manner and to assist the patient, law enforcement, and prosecution in adjudicating criminal acts;
Ensuring survivors' needs are addressed; or
Supporting community efforts to develop a sexual assault response team.
Scholarships are available for up to $1,000 for individuals and up to $5,000 for multidisciplinary teams and are provided through a reimbursement process after the training. Take a look at the eligibility requirements and make sure to apply online at least 60 days prior the training.
Up next: Sexual Assault Awareness Month