This is a guest blog post by Sally J. Laskey, NSVRC Outreach Director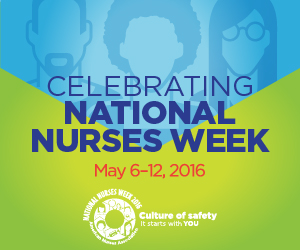 "As a nurse, we have the opportunity to heal the heart, mind, soul and body of our patients, their families and ourselves. They may not remember your name, but they will never forget the way you made them feel." — Maya Angelou
During National Nurses Week, NSVRC would like to extend a special thanks to our partners in the nursing field as you continue to provide the highest level of quality care to your patients.
You deserve special recognition for your efforts in delivering compassionate care while encompassing the principles of ethical practice in your profession.
We love digital storytelling as much as we love nurses.  Check out the Nurstory brought to you by Digital Storytelling, in conjunction with the International Association of Forensic Nurses. Perhaps it will inspire you to share your story.
Up next: Caring for our elders