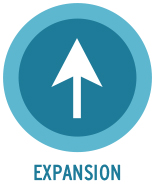 The idea of expanding Sexual Assault Nurse Examiner (SANE) services to address the needs of other types of violence, such as child abuse or intimate partner violence is a good one. But it requires that a program has a strong and sustainable foundation on which to build those services.
Over the past ten years we've had a lot of conversations with program managers who expressed the desire to expand their program, but were unsure of how to proceed, or really even identify when the time would be right to take on such an expansion.
Because the desire (and need) for expanded programming is so great, we decided to include a program expansion component in the SANE Sustainability Mobile app. Adding services to an existing SANE program takes careful planning and a lot of conversation with key stakeholders, including members of your team, your organization's leadership and your community collaborators.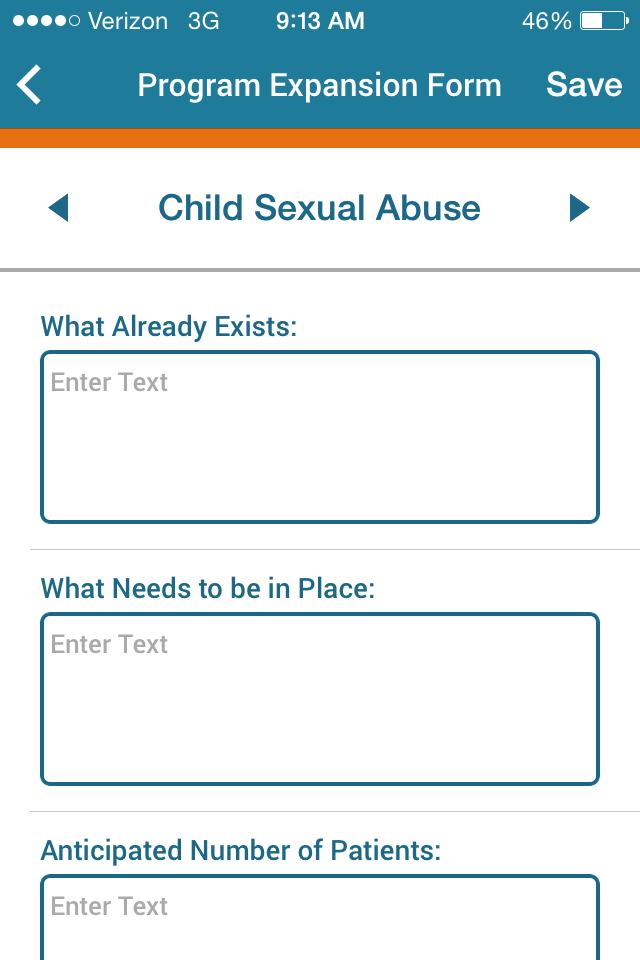 To help you, we've provided a couple tools to organize your process and identify the types of healthcare services you'd like to add. We suggest starting with the Program Expansion form.
The Program Expansion Form walks you through a brief initial assessment of your own program's capacity for addressing
child sexual abuse,
intimate partner violence,
strangulation,
child maltreatment,
elder abuse and neglect,
suspect exams,
general interpersonal violence,
and homicides.
Download the free app now to give it a assess your capacity.
Next up: More on program expansion