It's hard to believe that Sexual Assault Awareness Month has already come to a close! This past month we all shared the message – Prevention is Possible – empowering countless individuals, communities, and businesses with the tools to promote equality. There were many powerful moments throughout April -- let's take a look back at some of the highlights.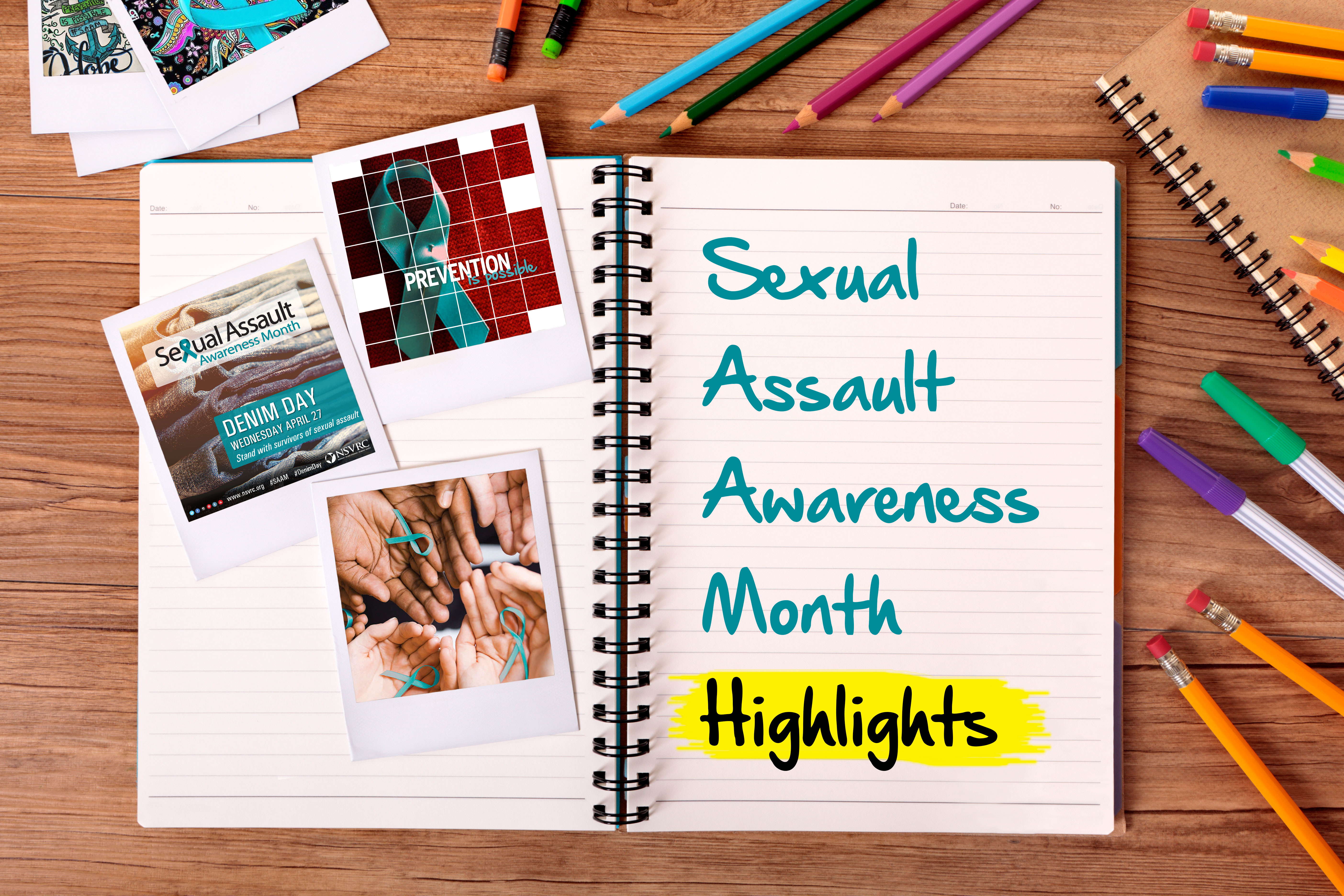 Presidential Proclamation
President Obama's Sexual Assault Awareness Month Proclamation called on all individuals to help change the culture around sexual violence. Instead of questioning the actions of victims, he insisted, we should focus on questioning of the actions of people who perpetrate sexual assault. The Proclamation also focused on the necessity of prevention and on the responsibility of all individuals to create and ensure safe environments.
Twibbon    
Throughout April supporters and advocates changed their Twitter and Facebook profile pictures to the teal ribbon to show their support for survivors and prevention. Over 14,000 people went teal for SAAM – helping to draw attention to the campaign throughout their social networks. 
U.S. Surgeon General
U.S. Surgeon General, Dr. Vivek Murthy, showed his support for SAAM by changing his Twitter icon to the teal ribbon as well! Throughout the month the Surgeon General got involved in other ways on social media, such as emphasizing the need for sexual violence prevention and healthy relationships. He also took part in the #IOUchat hosted by It's On Us and Men Can Stop Rape. During the chat, he echoed message of ending victim blaming from the Presidential Proclamation. When asked, "What are some easy things we can all do to change the culture around sexual violence," he tweeted "We can listen to survivor's stories. We can share our own stories. We can help the world see that survivors are not to blame."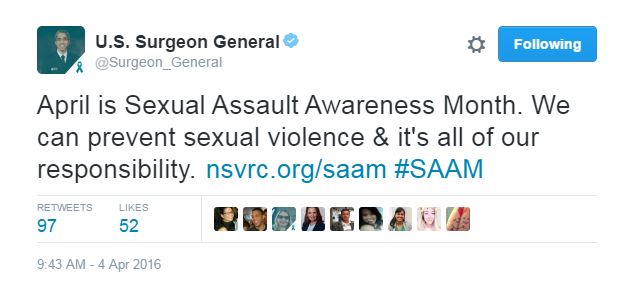 Day of Action
On the Day of Action, April 5th, NSVRC released the SAAM video – which has reached more than a million people. The video outlines simple steps that everyone can take to stand up to harmful attitudes and behaviors which contribute to rape culture. Around the country there were many SAAM related events to help draw attention to the day. 
30 Days of SAAM
Each day in April, supporters posted photos to respond to the prompts given by the 30 Days of SAAM Instagram Contest. We received thousands of photos from across the country of individuals, groups, and organizations taking part in SAAM. From photos of hand-made "Prevention is Possible" posters, to tabling events and rallies, the hashtag was flooded with supporters photos. It was a creative way for everyone to get involved in the month and to help share the message of SAAM.
Huffington Post Series
Throughout the month of April, several blog posts were published to the Huffington Post's SAAM blog series. Each blog focused on this year's prevention-focused theme.  
Visionary Voice Awards
There were thirty-five recipients of the Visionary Voice Award – and we helped to highlight the critical work they're doing across the country. Each day in April we released a share graphic which highlighted a different state's Visionary Voice Award recipient. Many supporters were inspired to read about the work these individuals are doing across the country to prevent sexual violence.
Read about the critical work of the 2016 Visionary Voice Award recipients.
Spanish Language SAAM Materials
This year's campaign offered Spanish language materials, such as factsheets and share graphics as well as a translated version of the promo video!
Coloring Pages
The coloring pages were a hit this year -- they were a great self-care activity, as well as a way to start a conversation.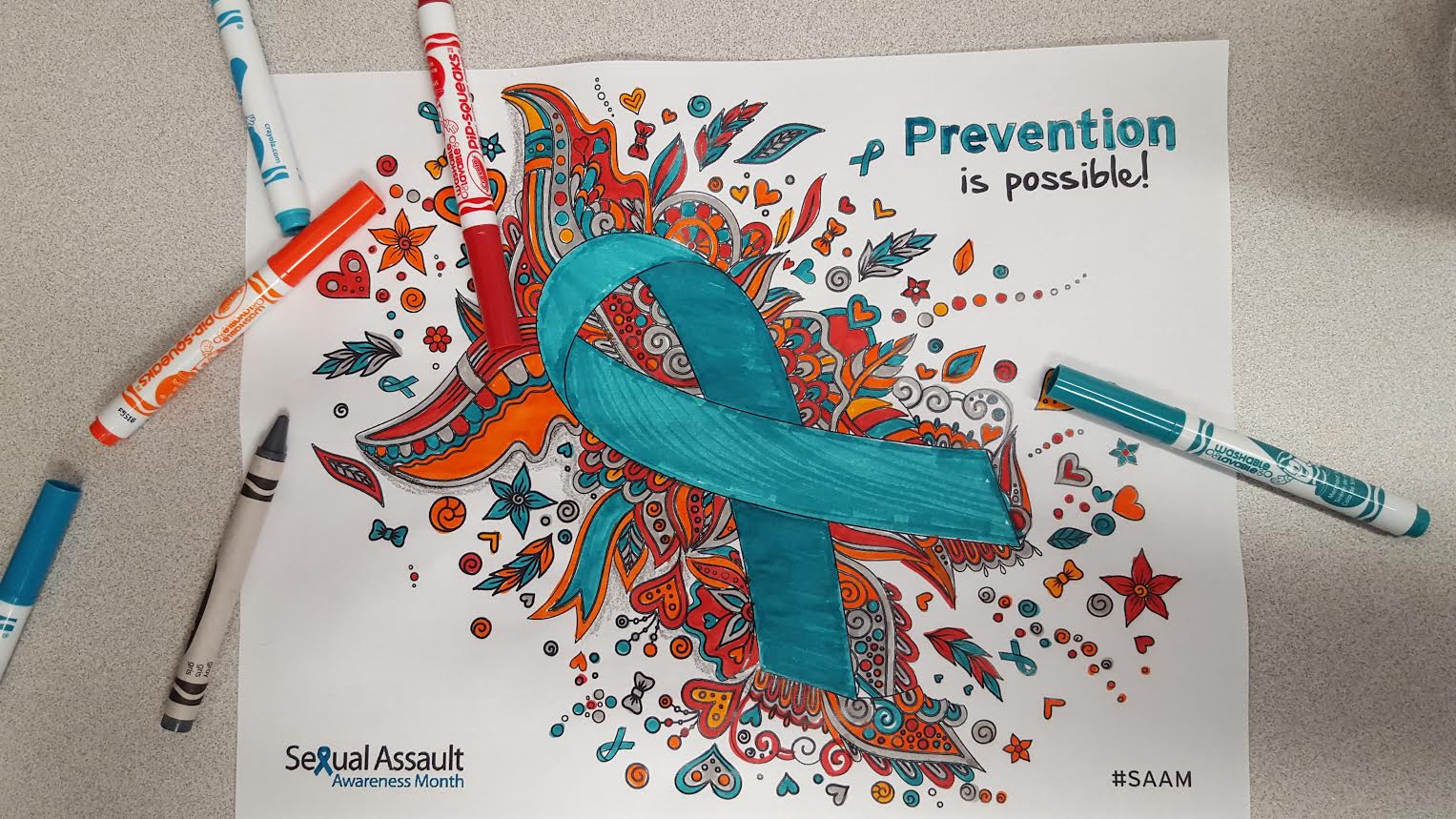 Denim Day
Denim Day wrapped up April – with many showing their support for survivors by wearing jeans. We reached about 300,000 people on Facebook with Denim Day share graphics like the one below. 
Thank you to everyone who participated in Sexual Assault Awareness Month. Remember that we can all make a difference all year long by promoting and modeling healthy attitudes and behaviors, speaking up with we witness problematic behaviors, and supporting survivors. When everyone is involved, Prevention is Possible!