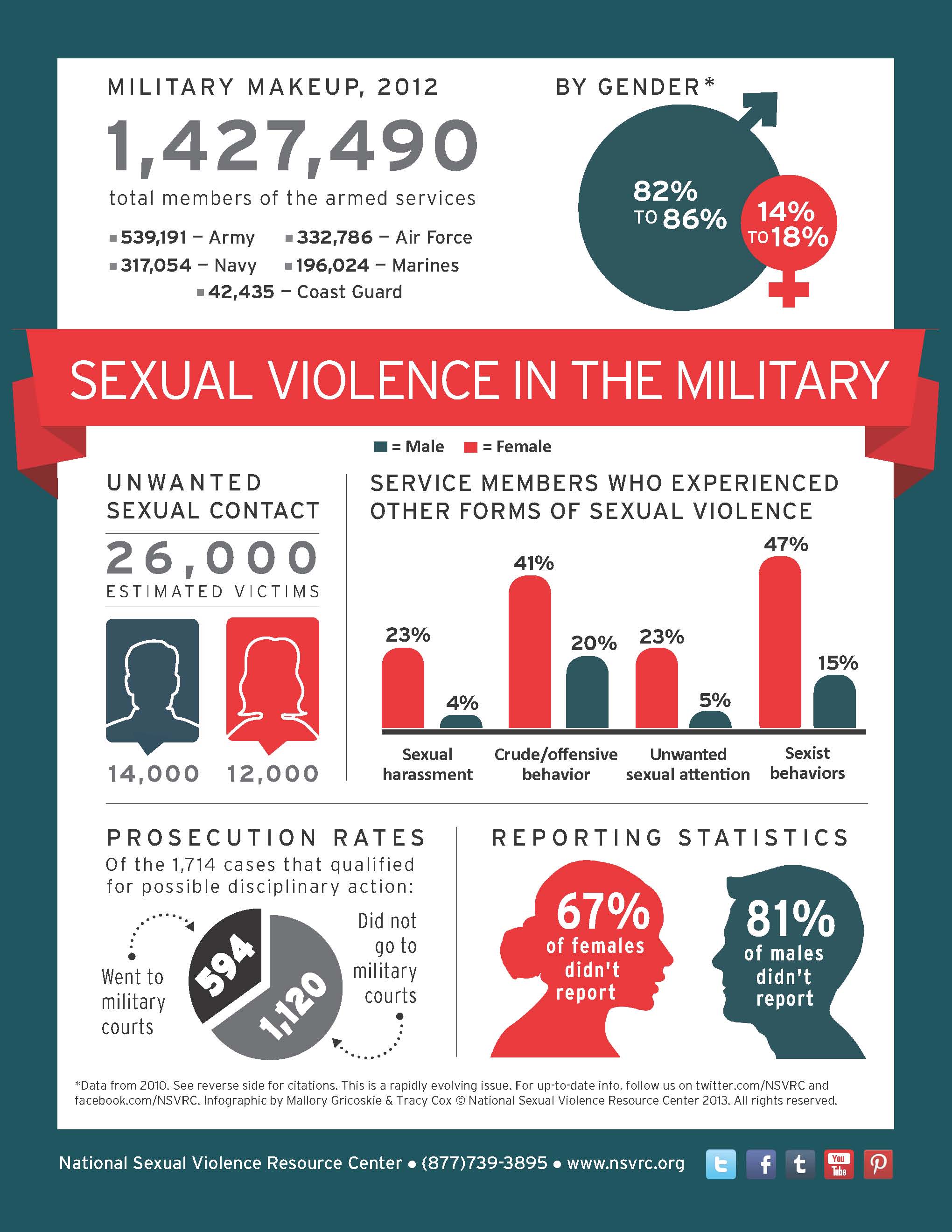 Sexual violence in the military is not a new topic, but it's a topic that's being met with a new level of attention in the armed forces and civilian world. The numbers of men and women experiencing sexual violence in the military are staggering, and that's cause for concern. For many of us this information is even harder to stomach in the light of respect, sacrifice and strength associated with those who serve. If you are like me and have a family member in the service, considering these experiences and conditions may feel very close to home.
At the moment, there are a lot of voices calling out for reform. From a prevention perspective, it's imperative that change happens to promote a healthier culture in this institution. It's also imperative that change happens because of the countless survivors in the service. According to U.S. Secretary of Defense Chuck Hagel, nearly 26,000 (12,000 women and 14,000 men) serving in the U.S. military experienced some form of unwanted sexual contact in 2012 (DOD 2013). Shifts in this system and major accountability are vital to supporting military survivors and the many barriers they face when reporting.
The above infographic is a part of a new guide by NSVRC that explores sexual violence in the military. As a learner who processes information on a visual level, this infograpic brings a new impact to the statistics and information I know related to military sexual assault. To feel impact draws a painful line between the numbers and the service men and women whose lives have been affected by sexual violence. In light of this impact, it can seem challenging if not glib to seem hopeful. But we need have a vision for change and tools to support this journey. For the road ahead, this guide explores the prevalence, reporting processes and prevention methods relevant to both service members and civilians. This guide and infographic are valuable in creating a vision that sees the impact and a future beyond. 
What are your hopes for changes in the military to prevent sexual violence? Leave a comment below.