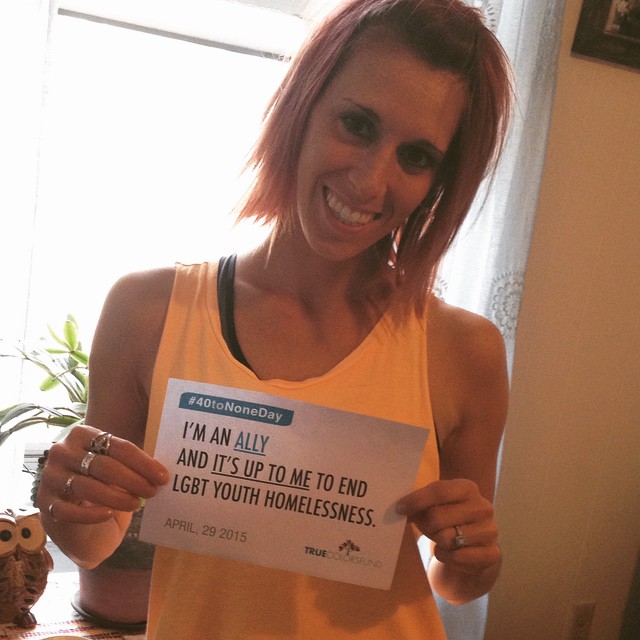 This is a guest blog post by Taylor Teichman, Online Resource Specialist with NSVRC.
Family, safety, shelter, love, warmth, laughter, sadness, togetherness, inclusion, neighborhood—these are a few of the definitions that first come to mind in my definitions of home—which varies extensively for all—and especially for young people. In a year, according to the National Runaway Safeline between 1.6 and 2.8 million youth run away. This means young people are finding home living on the streets, in and out of foster care or shelters, or couch surfing between friends and extended family members—to name a few.
When I think about the safety of the warm, loving home I was raised in, and the community in which I was raised, I see the connections between that home, community, and the ways in which they supported and gave me the space I needed to learn and grow. Whether it is through a 4H club, school soccer, or a Girl Scouts troupe communities offer valuable life skills and an environment for growth. As I see and hear of communities thriving in their own educational, recreational, and societal resources and opportunities for our young people I wonder what happens for those who don't have access to these opportunities and how in those times and places they define home?
This is happening across our country, in rural, suburban, and urban places and there are many reasons youth may not have access to these opportunities. Between my involvement in anti-violence work and November being National Runaway Prevention Month my thoughts are with those who run away from home or forced out of their homes because of violence. For these young people, their definitions of home vary, ebb, and flow. Depending on where they are at in the moment and in their lived experience they may consider home to be a warm space at the local library one day, living among a group at a local park another, or the next living with a friend. And for some there may be no acknowledgement of the word home.
Our communities have the ability to support runaway youth if only community members have the ears to listen to their experiences, their wants, and needs. It means extending a hand instead of waiting for them to take ours. Becoming familiar with what resources and services are available.  Volunteering and donating to local resources and services, and collaborating with one another. We can't do the work alone and expect young people to come to us. We have to meet them where they are already going—if that's the local library then how can we work with the library? When we collaborate, communicate, and connect we break the silos and create the village it takes to raise our children. One that nurtures, offers options, and provides the security needed for young people to make their own choices, maybe stumble, then get back up, learn and go forth in life.
I encourage you to think about what the concept of home means to you, in your community, and for the young people in your community. How can you strengthen your village to ensure everyone has a place to call home?