By Jessica L. Atcheson, Marketing and Communications Manager, Boston Area Rape Crisis Center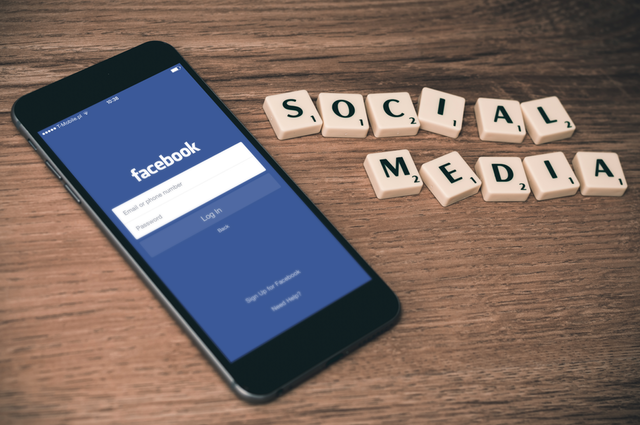 Looking to reach more people and engage folks in your communities? Want to dive into a social media campaign but not sure how? As the communications staffer at the Boston Area Rape Crisis Center (BARCC), I've been working to expand our reach and engagement on social media over the past year, increasing our total followers by more than 30% and bringing our engagement rates in line with nonprofit benchmarks. Here are a few tips I have to share.
Why even bother with social media?
Reach the people where they are! And where are they? Social media. Check out these numbers:
Facebook: 1.94 billion monthly active users
Twitter: 313 million monthly active users
Instagram: 700 million monthly active users
Increasingly people are consuming content on social media and not on organization's websites.
While the science and profit models of social media mean that many of your followers won't see every one of your posts, it's still essential that you're there and active. By creating compelling and engaging content, you can overcome the challenges of social media algorithms. The more people engage with your posts, the further they travel (and more people who don't follow you will see them).
Who are you talking to and why?
When it comes to communication in any medium, start with two questions: What is the goal? Who is the audience? Once you've nailed down the answers, you can craft your messages and build a campaign from there.
Things to consider:
Think about how your choice of channels aligns with your audience. Looking to reach reporters? Twitter's the place to be. Want to engage youth? Instagram or Snapchat, and basically everyone is on Facebook.  Once you build a following on Facebook, its insights can tell you the demographics of the people in that audience.
Be intentional about your organization's voice and tone, and be strategic about the content you're curating. Remember that posts need to be in the organization's voice and from the organization's perspective—not the voice and perspective of the individual posting.
Pick your core channels (ours are Facebook, Twitter, Instagram, and LinkedIn) and consistently post. If you have the capacity, try experimenting with another (we're experimenting on Medium).
Getting it done
In terms of executing a social media campaign, here at the BARCC, we map out a timeline and decide responsibilities. Most of this is in my wheelhouse, but often others are providing me with raw content, information, and input. Even if you don't have a dedicated communications staffer, you can still absolutely pull this off by divvying up tasks and making a plan!
Planning ahead as much as possible makes implementation more feasible and successful. BARCC has an annual editorial calendar that outlines our major organizational communications priorities and calls to action as well as various awareness days and months. We build our campaigns from there. Just a quick note: it's important to be pushing out fresh content regularly, whether it's part of a larger campaign or not.
A few tips for your social campaigns (and most apply to social in general):
Use images and video with every post! They don't need to be fancy, and you can use a smartphone. You can also create easy graphics with tools like Canva.
Create a unique hashtag or tap into an already existing hashtag to connect to a wider campaign.
Schedule posts ahead of time. A variety of tools facilitate this and some platforms (like Facebook) have built-in options.
Check your social media stats to see when your followers are online and schedule posts for those time periods as well as other popular times to post.
Tie your posts to relevant current events and news stories whenever possible.
When the campaign is running, be sure to track and engage. Ask people to share and contribute their own thoughts. Thank people for sharing and retweet folks or organizations who are commenting and sharing, etc.
Once your campaign is over, review the results. Did you meet your goals? What was successful? What could work better next time?
Develop an organizational policy on how to handle trolls, direct messages, or triggering comments.
How it works: a few examples
What does this look like in practice? In late 2016, we knew we wanted to do something special around the upcoming Valentine's Day to help people show their support for the survivors in their lives. We solicited messages of support from staff, volunteers, and our social media followers using a simple Google form. We selected some of those messages and created a video to feature them, then we posted the video on Valentine's Day and asked people explicitly to share it to show their support for survivors.
When we saw the success of the video post, we edited the text and morphed it into a boosted paid promotional post for our upcoming Walk for Change in April under our theme of #ShowUpforSurvivors. Ultimately, our post reached more than 47,000 people (more than 20,000 organically, meaning not paid), garnered more than 21,000 video views, and got more than 115 link clicks to our Walk for Change registration.
Another example: In the lead-up to February, Teen Dating Violence Awareness and Prevention Month, I met with our Youth Leadership Corps about running a social media campaign. They wanted to focus on consent and created messages about what #ConsentIs, an already existing hashtag. Using their materials, I created a series of posts to share throughout February; see the full series, which we shared across all our channels, on Facebook. We reached over 15,000  across our channels with this campaign (with above average engagement rates on Twitter), raising awareness of what consent means, increasing the visibility of our YLC, and highlighting our work with, for, and by youth.
So, what's your next (or first!) social media campaign going to focus on? Share in the comments!
Jessica L. Atcheson is the Marketing and Communications Manager for the Boston Area Rape Crisis Center (BARCC). She has more than 10 years of experience in nonprofit communications and is dedicated to ending domestic and sexual violence and supporting survivors. You can follow BARCC on Facebook, Twitter, Instagram, and LinkedIn.