by Amanda Immel, Multimedia Specialist for the National Sexual Violence Resource Center
"It has to get better. The way we treat each other and look out for each other. It has to get better somehow."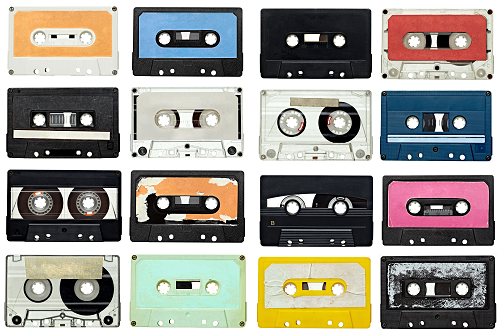 Like many, I am often glued to my couch binging on whatever Netflix Original was recently released. I knew 13 Reasons Why was in the works, but when I saw it appear under the "New" section on my Netflix account, I hesitated. I knew the story. 

I was 17 in 2007 and worked in a library when the book was released. We passed the book around, employees, to volunteers, to patrons, to friends. It changed me then; it changed that group of friends too. The first time I was exposed to Hannah's story, I stayed up all night. I had to know, and then I had to pass it on. The book had a lasting impact, I think, on that group of friends, acquaintances, and coworkers. We looked out for each other, for as long as we could, as we filtered out to colleges, or the military, or jobs, and lost touch. I hope that the series does that now for more teens. 
So, ten years later, I knew what I would be getting into if I hit play. And in the midst of Sexual Assault Awareness Month and working in the anti-sexual violence field, I hesitated.  I knew this show would be hard to watch, and it was. The creator and author say it is supposed to be. It is hard to watch because it's hard to live. The author, Jay Asher, said "It's like they're saying it's never appropriate to show it. And then if you're saying it's never appropriate to show it, then you're saying it's something to be hidden…You have to be uncomfortable when you're watching it; otherwise, you're not in her mind. In a way, it's disrespectful if we say, 'We know this stuff is happening, but we don't want to be made uncomfortable by it.'" 

Whether or not you feel the scenes on screen were too much, what we see happen after is accurate. We see many of the normal reactions to sexual assault throughout this show like fear of disclosing, substance abuse, depression, flashbacks, and many others.  
 
So how do we do it? How do we get better at the way we treat and look out for each other? NSVRC has years of SAAM materials to look through that can cover any number of topics this show hit on. 
Maybe it starts with an explanation. What is sexual violence? What is its impact? 
How can I prevent it? And where do I begin? 
How do I step in when I see something happening? 
This year's campaign is all about engaging new voices. Whether you're a parent, a coach, a faith leader, a member of Greek life, a community member, or a survivor, there are resources available in this year's campaign for you to learn more and get started. 
We might want to look at how we can involve youth as partners in sexual violence prevention, or strategies for becoming an adult ally. 
I worried, too, with this series about if this show would romanticize suicide as an answer to sexual assault, bullying, and harassment. I think, by the end of the series, it didn't ultimately do that.  But I worry about there being a lack of the example of seeking help or at least some nod to it. Sure, Selena Gomez, who was an executive producer on the show, on screen during a wrap up at the end of the series, shared some resources. 
But here they are because they can't be in too many places: 
Bullying and Cyberbullying
Crisis Call Center
800-273-8255 or text ANSWER to 839863 (24/7)
Thursday's Child
Bullying and Cyber Bullying Hotline for Teens
(800) 872-5437 (24/7)
The Trevor Lifeline (for LGBTQ Teens)
866-4-U-TREVOR (488-7386) (24/7)
Your Life Iowa: Bullying Support and Suicide Prevention
(855) 581-8111 (24/7) or text TALK to 85511 (4–8 PM every day)
Rape & Sexual Assault
Covenant House
1-800-999-9999
Crisis Call Center
800-273-8255 or text ANSWER to 839863 (24/7)
Rape Abuse & Incest National Network, Provides free services and help, as well as referrals.
National Sexual Assault Hotline
(800) 656-HOPE or (800) 656-4673
Thursday's Child Rape Hotline for Teens
(888) 329-5244 (24/7)
(866) 210-3388 (24/7)
Suicide
National Suicide Prevention Lifeline
800-273-TALK (8255) (24/7/)
Thursday's Child National Youth Advocacy Hotline
800-USA-KIDS (800-872-5437) (24/7)
Depression and Bipolar Support 
800-273-TALK (8255) (24/7)
National Hopeline Network
800-SUICIDE (784-2433) (24/7)
800-442-HOPE (4673) (24/7)
Suicide Prevention Services Depression Hotline
630-482-9696 (24/7)
I think what is important to remember about a show like this is that we have to be ready. We have to have the tools available to teach teens how to protect each other and how to change the culture. We have to be open and able to have conversations with young people about sexual violence. That's how it gets better.